The Apple 410 Color Plotter was a revolutionary device in the world of printing when it was first introduced by Apple in 1983. As part of the Apple Printer Series, this color plotter was designed, manufactured, and sold by the tech giant for a five-year period, from 1983 to 1988.
The plotter was first made available to consumers on December 1, 1983, with a starting price of $1,199. Despite its relatively high cost, the Apple 410 Color Plotter quickly became a popular choice among graphic designers and artists due to its impressive features.
One of the most notable features of the Apple 410 Color Plotter was its high plotting speed of up to 10 cm per second. This allowed users to quickly and efficiently create detailed and accurate plots and graphics. Additionally, the plotter had a large plotting area of up to 381 x 257 mm, giving users ample space to work with.
Another standout feature of the Apple 410 Color Plotter was supporting four printing colors. This allowed for a wide range of creative possibilities and allowed users to create vibrant and colorful plots and graphics. The plotter also featured a Serial connection port, which allowed for easy connectivity to the Apple II computer series and Apple III.
Despite its popularity, the Apple 410 Color Plotter was discontinued on January 1, 1988. Today, 39 years later, this iconic plotter remains a beloved piece of technology among those who used it during its time. Its legacy continues to live on in the world of printing and graphic design.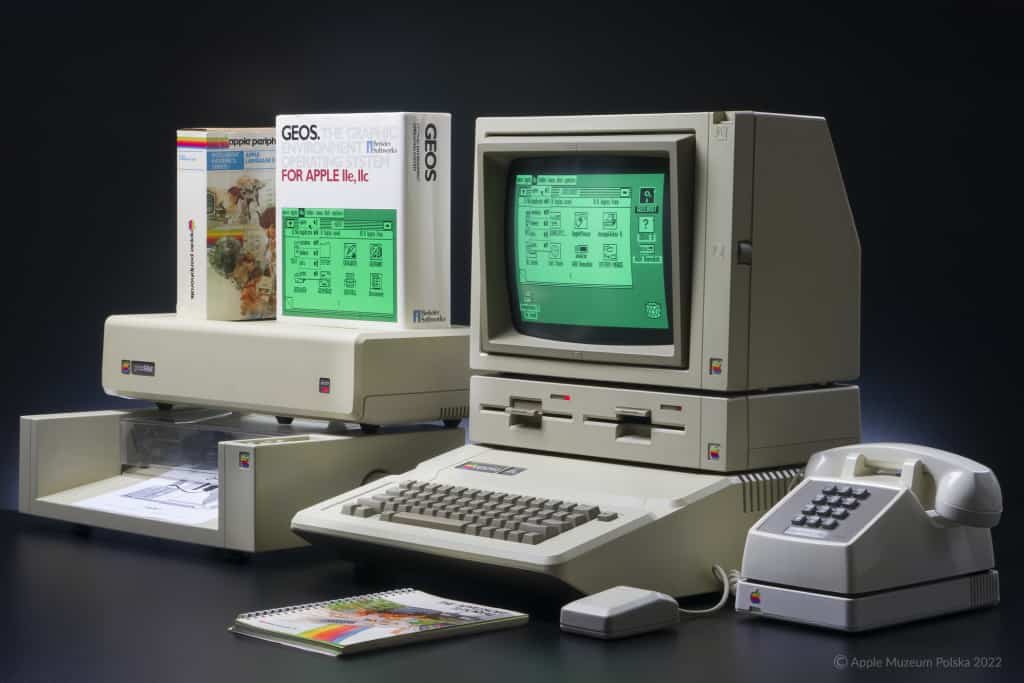 Apple 410 Color Plotter Details
Introduced
December 1, 1983
Discontinued
January 1, 1988
Order Number
A9M0302P
Colors
Beige
Original Price
$1,199
Weight
13.2 Ibs.
6 KG
Dimensions
4.8" H x 16.2" W x 11.8" D
12.19 cm H x 41.14 cm W x 29.97 cm D
System Requirements
Apple II (with Apple II serial card) or later
Apple III or later
Printer Specs
Type
Pen Plotter
Colors
4
Plotting speed
Up to 10 cm per sec on either axis
Maximum plotting area
X-axis: 391.8 mm
Y-axis: 257 mm
Language
YEWPL
Cartridge
Narrow:
Black A9G0300 / A9G0302
Red A9G0304 / A9G0306
Green A9G0308 / A9G0310
Blue A9G0312 / A9G0314
Combo 1 A9G0316 / A9G0318
Combo 2 A9G0320 / A9G0322

Wide:
Black A9G0301 / A9G0303
Red A9G0305 / A9G0307
Green A9G0309 / A9G0311
Blue A9G0313 / A9G0315
Combo 1 A9G0317 / A9G0319
Combo 2 A9G0321 / A9G0323
Connections
Power
| | |
| --- | --- |
| Maximum Continuous Power | 33 W |
Further Reading and References
Would you like to know more about Apple products? Stay up-to-date with the latest Apple News. Check our blog for the latest releases, rumors, and updates in the world of Apple.
Disclaimer: The data presented in this article is under continuous development and has been manually collected from various sources based on their availability. The author of this article may revise this dataset as additional research is conducted and reviewed. Please note that the information is provided "as is" and "as available" without express or implied warranties. The author cannot be held responsible for any omissions, inaccuracies, or errors in the published information. Any warranties relating to this information are hereby disclaimed.
Last updated: March 7, 2023