Apple DOS 3.1 is a version of the Apple Disk Operating System (DOS) that was used on Apple II computers. It was released in 1978 and was the first version of Apple DOS to include support for multiple disk drives.
Key Takeaways
The Apple DOS 3.1 is a disk operating system developed by Apple in 1978, especially for Apple II computers. DOS 3.1 has been publicly released on June 1, 1978, and was the first disk-based operating system for any Apple computer.
In 1979, DOS 3.1 has been replaced by DOS 3.2. Today Apple DOS 3.1 is 45 years old!
| | |
| --- | --- |
| Released | June 1, 1978 |
| System Requirements | Apple II |
| Distribution | Floppy disk |
When Apple Computer introduced the Apple II on April 16, 1977, the new computer had no disk drive or disk operating system (DOS). Although Apple co-founder Steve Wozniak designed the Apple Disk II controller late that year and believed that he could have written a DOS, his co-founder Steve Jobs decided to outsource the task.
Apple considered using Digital Research's CP/M, but Wozniak sought an operating system that was easier to use. On April 10, 1978, Apple signed a $13,000 contract with Shepardson Microsystems to write a DOS and deliver it within 35 days.
There was no Apple DOS 1.0 or 2.0. Versions 0.1 through 2.8 were serially enumerated revisions during development, which might as well have been called builds 1 through 28. Apple DOS 3.0, a renamed issue of version 2.8, was never publicly released due to bugs. Apple published no official documentation until the release of Apple DOS 3.2.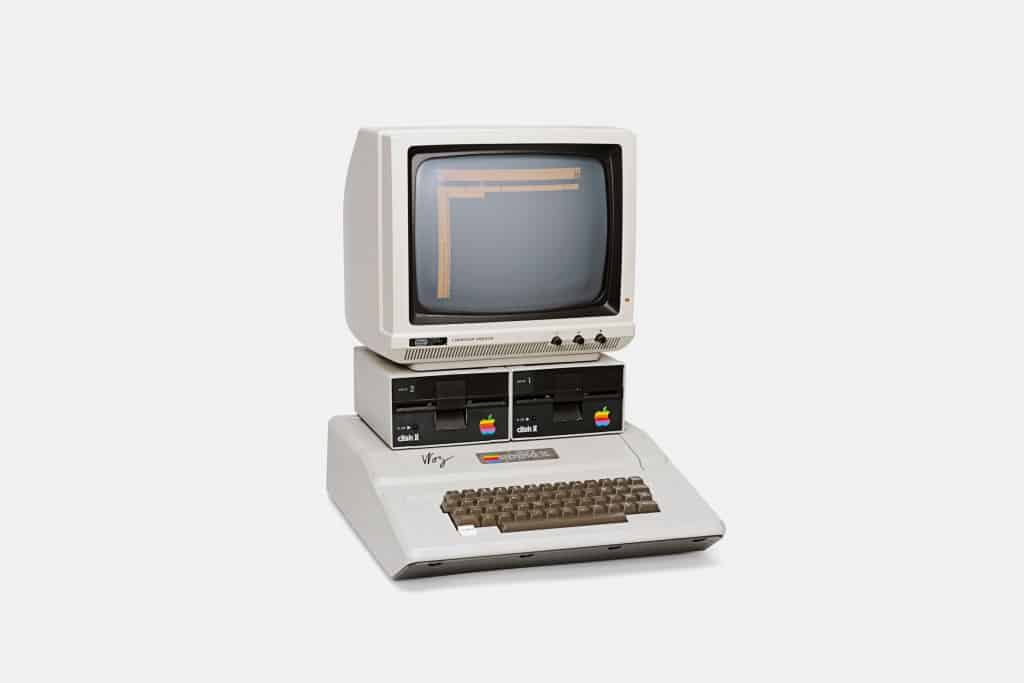 Apple DOS 3.1 Features
Apple DOS 3.1 introduced a number of improvements and new features over previous versions of the operating system. It included support for up to 4 floppy disk drives, as well as the ability to boot from a hard disk drive. It also added support for subdirectories and long filenames, which allowed users to organize their files in a more logical and convenient manner.
Apple DOS 3.1 also introduced a number of new commands, including COPY, RENAME, and DELETE, which made it easier to manage files on the computer. It also included support for the Apple IIe and IIc computers, which were released around the same time as Apple DOS 3.1.
Overall, Apple DOS 3.1 was a significant upgrade from previous versions of the operating system and played a crucial role in the success of the Apple II series of computers. It was later replaced by ProDOS, which was released in 1983 and provided even greater capabilities and features for users of the Apple II series.
Further Reading and References
Would you like to know more about Apple products? Stay up-to-date with the latest Apple News. Check our blog for the latest releases, rumors, and updates in the world of Apple.
Disclaimer: The data presented in this article is under continuous development and has been manually collected from a variety of sources based on their availability. The author of this article may revise this dataset as additional research is conducted and reviewed. Please note that the information is provided "as is" and "as available" without any express or implied warranties. The author cannot be held responsible for any omissions, inaccuracies, or errors in the published information. Any warranties relating to this information are hereby disclaimed.
Last updated: March 7, 2023