In a groundbreaking move, Apple has introduced an all-new, wallet-friendly Apple Pencil model, complete with a discreetly tucked-away USB-C port. Priced at just $79, this innovative addition takes its place alongside the esteemed first- and second-generation Apple Pencils, offering users an incredible blend of affordability and cutting-edge technology.
The standout feature of this new marvel is its top-end sliding cap, revealing a concealed USB-C port. This feature allows seamless charging and pairing via a USB-C cable, streamlining the user experience to a whole new level. Sporting a sleek matte finish and a design reminiscent of its second-gen counterpart, this Apple Pencil transforms into a true powerhouse when magnetically attached to the side of your iPad. It intuitively slips into a sleep state, conserving precious battery life and ensuring it's ready to tackle any task at a moment's notice.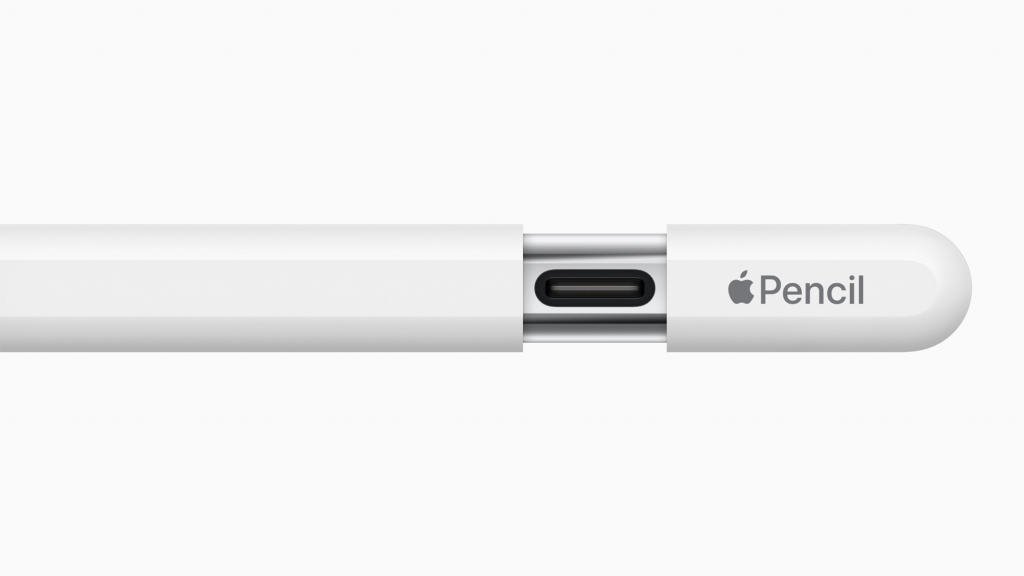 Bob Borchers, Apple's VP of Worldwide Product Marketing, couldn't be more thrilled. He enthused, "Apple Pencil has revolutionized note-taking, sketching, and illustrating, unleashing endless possibilities for productivity and creativity. Combined with the versatility of iPad, the new Apple Pencil unlocks another great option to experience the magic of digital handwriting, annotation, marking up documents, and more."
This latest addition boasts the hallmark low latency and tilt sensitivity found in other Apple Pencil models. However, it's worth noting that it foregoes pressure sensitivity, wireless pairing and charging, double-tap functionality to switch tools, and the option for free engraving. Yet, in a marked upgrade from the first-generation Apple Pencil, it fully supports Apple Pencil hover on the latest iPad Pro models. This means a more immersive and dynamic user experience, taking digital creativity to new heights.

Compatibility is key, and the new Apple Pencil seamlessly pairs with all iPad models featuring a USB-C port. Set to hit the market in early November, this game-changing device is poised to redefine the landscape of digital creation.
Related articles
With the first- and second-generation Apple Pencil models retaining their spots in the lineup at $99 and $129 respectively, Apple enthusiasts now have an enticing array of options to suit their preferences and needs. Embrace the future of digital creativity with the all-new Apple Pencil — an innovation designed to elevate your artistic endeavors without breaking the bank.