In the late 1980s, Apple revolutionized the personal computer industry with its Macintosh II series, pushing the boundaries of performance and design. Among these iconic machines was the Macintosh IIci, introduced by Apple on September 10, 1989. Boasting impressive specifications and groundbreaking features, the Macintosh IIci became a staple in the Mac lineup, leaving a lasting legacy that still resonates with enthusiasts today.
The Macintosh IIci was a high-end personal computer during its time, catering to professionals and power users who demanded exceptional performance. With a starting price of $6,700, it offered a 25 MHz Motorola 68030 processor and the option for 1 MB or 4 MB of RAM. The inclusion of a Motorola 68882 FPU coprocessor further enhanced its capabilities, making it a versatile machine for various tasks.
This Macintosh model featured a 40 MB or 80 MB hard drive, providing ample storage space for the era. Additionally, it came equipped with a 1.44 MB floppy drive, a common storage medium at the time. The Macintosh IIci's robust specifications set a new benchmark for performance and helped solidify Apple's reputation as an innovator in the industry.
One notable feature of the Macintosh IIci was the integration of video directly into the motherboard. This eliminated the need for a separate video card, streamlining the overall design and reducing costs.
However, this integration came with a trade-off: the built-in video relied on system memory, resulting in a performance drawback. This phenomenon sometimes referred to as "vampire video," caused the CPU to be temporarily shut out of accessing RAM during video refresh, leading to a potential performance reduction of up to 8%.
Despite the performance implications, the built-in video still provided convenience and efficiency for most users. In fact, benchmark tests indicated that video performance with an unaccelerated video card was approximately twice as fast as the built-in video.
Consequently, for users not requiring larger screens or accelerated video cards, the overall performance might have been worse with a video card than with the internal video.
The Macintosh IIci served as a platform for Apple to experiment with hardware advancements. Users sought to enhance their machine's performance, leading to the popularity of adding video cards and level 2 (L2) caches. Apple responded by eventually making a 32 KB cache standard, providing an additional boost to overall system speed.
To achieve higher performance levels without the need for an extensive motherboard redesign, Apple employed clever engineering tactics. The IIci featured multiple oscillators, which decoupled various subsystems such as the CPU, RAM, NuBus cards, and onboard video. This approach allowed Apple to boost CPU and RAM speeds without the need for a complete overhaul of the motherboard architecture.
Moreover, the Macintosh IIci introduced the fastest SCSI bus in the Mac II series, offering an impressive throughput of approximately 2.1 MBps. This improvement facilitated faster data transfers and increased the efficiency of peripherals connected to the system.
The Macintosh IIci marked several significant milestones in Apple's computer history. It was the first Mac to support the 68030's burst access mode, which enabled the CPU to read 16 bytes of data in about half-the-clock cycles, resulting in a notable 10% performance improvement.
Furthermore, the IIci introduced "clean" ROMs, enabling 32-bit operation without the need for specialized software. Alongside the Mac Portable, it also embraced surface mount technology, a groundbreaking manufacturing technique that contributed to the compact design of these Macintosh models.
34 years have passed since Apple introduced the Macintosh IIci, yet its impact on the personal computer industry and Apple's legacy remains indelible.
The Macintosh IIci embodied power, versatility, and innovation, pushing the boundaries of what was possible in a personal computer during that era. Although it may no longer be in production, the IIci serves as a testament to Apple's commitment to pushing technological boundaries and providing users with cutting-edge hardware.
As technology continues to evolve, the Macintosh IIci remains a cherished part of Apple's computer history, fondly remembered by those who experienced its capabilities firsthand. Its legacy lives on, inspiring future generations of Macintosh computers to strive for excellence in performance, design, and user experience.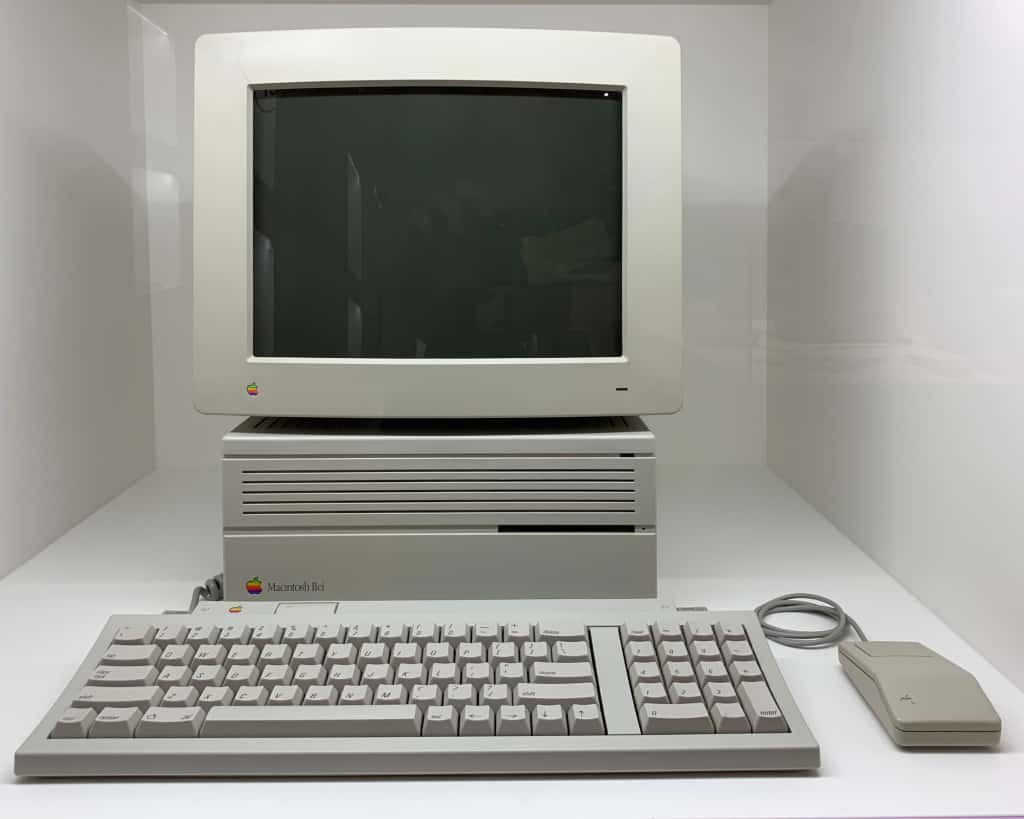 Macintosh IIci Details
Introduced
September 20, 1989
Discontinued
February 10, 1993
Model Identifier
11
Model Number
M5780
Order Number
M5710LL/A
M5715LL/A
M5740LL/A
M5745LL/A
M5750LL/A
Original Price
$6,700
$8,798
Colors
Platinum
Weight
13.6 Ibs.
6.168 KG
Dimensions
5.5" H x 11.9" W x 14.4" D
13.97 cm H x 30.22 cm W x 36.57 cm D
Mac IIci Tech Specs
Processor
Processor
Motorola 68030
Processor Speed
25 MHz
Architecture
32-bit
Number of Cores
1
System Bus
25 MHz
Cache
0.25 KB L1
32 KB L2 (Optional)
Coprocessor
Motorola 68882 FPU
Storage & Media
Storage
40 MB
80 MB
Media
1.44 MB Floppy
Memory
Built-in Memory
1 MB
4 MB
Maximum Memory
128 MB
Memory Slots
8 – 30 pin SIMMs (Groups of 4)
Minimum Speed
80 ns
ROM
Unknown
Interleaving Support
No
Display
Graphics
| | |
| --- | --- |
| Graphics Card | None |
| Graphics Memory | 1 MB DRAM |
| Display Connection | 1 – DB-15 |
Expansion
Expansion Slots
3 – NuBus
1 – Cache Bus (PDS)
Hard Drive Interface
SCSI
Connections
| | |
| --- | --- |
| Ethernet | None |
| Modem | None |
| ADB | 2 |
| Serial | 2 |
| SCSI | 1 – DB-25 |
| Floppy Port | 1 – DB-19 |
| Audio In | None |
| Audio Out | 1 – 3.5-mm stereo output jack |
| Display | 1 – DB-15 |
Accessories
Software
Power
| | |
| --- | --- |
| Backup Battery | 3.6 V lithium |
| Maximum Continuous Power | 159 W |
| Line Voltage | Unknown |
Further Reading and References
Would you like to know more about Apple products? Stay up-to-date with the latest Apple News. Check our blog for the latest releases, rumors, and updates in the world of Apple.
Disclaimer: The data presented in this article is under continuous development and has been manually collected from various sources based on their availability. The author of this article may revise this dataset as additional research is conducted and reviewed. Please note that the information is provided "as is" and "as available" without express or implied warranties. The author cannot be held responsible for any omissions, inaccuracies, or errors in the published information. Any warranties relating to this information are hereby disclaimed.
Last updated: May 21, 2023