In the world of personal computing, it's fascinating to look back at the machines that shaped the industry and set the stage for modern technology. Among these trailblazers, the Macintosh IIfx stands out as a symbol of power and performance during the early '90s.
Released in March 1990, the IIfx was a top-of-the-line personal computer, boasting impressive specifications and catering to professionals and power users. Despite its relatively short lifespan, the Macintosh IIfx has secured its place in the annals of technological history. Join us as we take a nostalgic journey back to a time when the IIfx reigned supreme.
With the Macintosh IIfx, Apple sought to redefine the capabilities of personal computing. Powered by a 40 MHz Motorola 68030 processor and a Motorola 68882 FPU coprocessor, the IIfx was designed to deliver exceptional performance.
Accompanied by 4 MB of RAM and the choice of an 80 MB or 160 MB hard drive, this machine was in a league of its own. Offering two 1.44 MB floppy drives and an optional Macintosh II video card, the IIfx was a dream come true for graphic designers and power users alike.
One of the defining features of the Macintosh IIfx was its cutting-edge architecture. Built on a 40 MHz motherboard, it boasted the fastest-clocked CPU that Apple had ever used at that time, surpassing even the renowned Macintosh IIx. With the introduction of latched read/write RAM, the IIfx was able to overlap read and write operations, further enhancing its performance capabilities. Additionally, a built-in 32 KB static RAM cache provided an extra boost to speed and efficiency.
While the Macintosh IIfx's internal specifications were truly impressive, Apple didn't neglect the importance of peripheral components. NuBus cards operated on a 10 MHz bus, paving the way for the introduction of the 8•24GC, Apple's first accelerated video card.
This new offering proved that regular video cards paled in comparison to the rest of the IIfx system. Notably, the IIfx paid homage to its Apple II predecessors by incorporating two 6502 CPUs, running at 10 MHz, to manage the floppy drives, ADB port, and serial ports.
The Macintosh IIfx not only pushed the boundaries of performance but also showcased Apple's commitment to design excellence. While it shared a similar appearance with the Mac II and IIx, the IIfx's power supply featured a variable-speed fan, providing better control over noise and cooling. This attention to detail highlighted Apple's dedication to creating a seamless user experience, even in terms of hardware design.
Regrettably, the Macintosh IIfx's reign as a leading personal computer was short-lived. Apple discontinued the product on April 15, 1992, leaving behind a legacy of power and performance. Today, 33 years later, the IIfx remains a cherished relic of technological history. It's advanced specifications and groundbreaking features continue to captivate enthusiasts, reminding us of the transformative impact Apple has had on the computing landscape.
The Macintosh IIfx was a true powerhouse of its time, embodying Apple's commitment to pushing the limits of personal computing. Despite its relatively brief lifespan, it left an indelible mark on the industry and the hearts of those who experienced its unrivaled performance.
Today, as we reflect on the Macintosh IIfx, we're reminded of the relentless pursuit of innovation that has defined Apple's journey. While technology continues to evolve at a rapid pace, it's important to look back and appreciate the machines that paved the way for our modern digital landscape.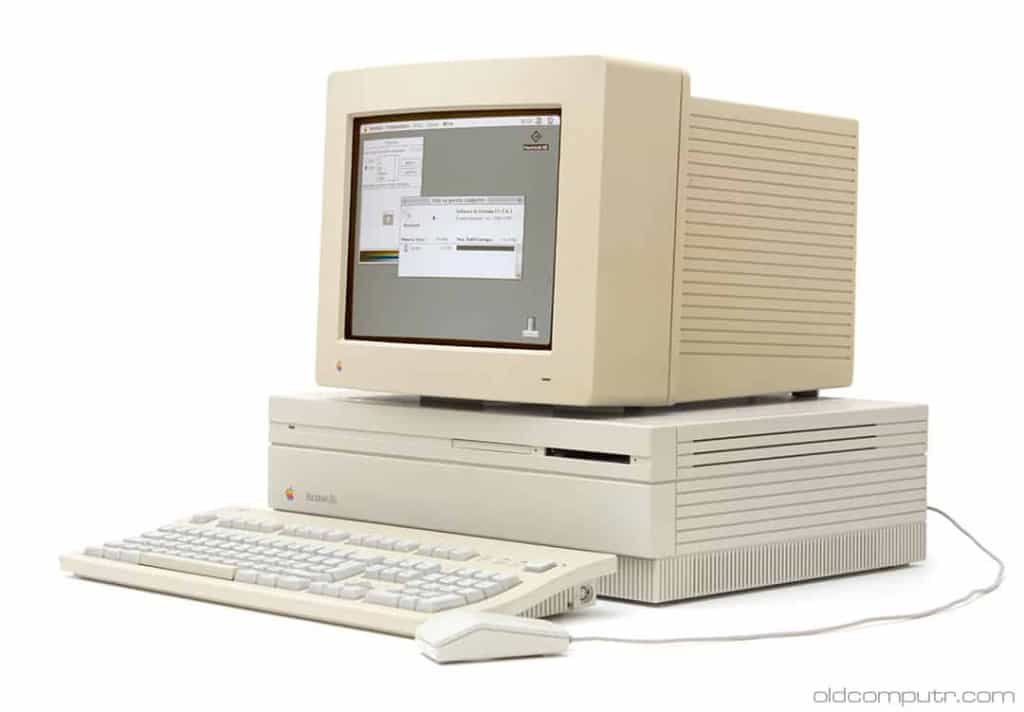 Macintosh IIfx Details
Introduced
March 19, 1990
Discontinued
April 15, 1992
Model Identifier
13
Model Number
M5525
Order Number
M5520LL/A
M5523LL/A
M5524LL/A
Original Price
$8,970 – $10,970
Colors
Platinum
Weight
24 Ibs.
10.886 KG
Dimensions
5.5" H x 18.7" W x 14.4" D
13.97 cm H x 47.49 cm W x 36.57 cm D
Mac IIfx Tech Specs
Processor
Processor
Motorola 68030
Processor Speed
40 MHz
Architecture
32-bit
Number of Cores
1
System Bus
40 MHz
Cache
0.5 KB L1
32 KB L2
Coprocessor
Motorola 68882 FPU
Storage & Media
Storage
80 MB
160 MB
Media
2 – 1.44 MB Floppy
Memory
| | |
| --- | --- |
| Built-in Memory | 4 MB |
| Maximum Memory | 128 MB |
| Memory Slots | 8 – 64 pin SIMMs (Groups of 4) |
| Minimum Speed | 80 ns |
| ROM | Unknown |
| Interleaving Support | No |
Display
Graphics
| | |
| --- | --- |
| Graphics Card | None |
| Graphics Memory | Unknown |
| Display Connection | Unknown |
Expansion
Expansion Slots
6 – NuBus
1 – Cache Bus (PDS)
Hard Drive Interface
SCSI
Connections
| | |
| --- | --- |
| Ethernet | None |
| Modem | None |
| ADB | 2 |
| Serial | 2 |
| SCSI | 1 – DB-25 |
| Floppy Port | 1 – DB-19 |
| Audio In | None |
| Audio Out | 1 – 3.5-mm stereo output jack |
| Display | Unknown |
Accessories
Software
Power
| | |
| --- | --- |
| Backup Battery | 3.6 V lithium |
| Maximum Continuous Power | 230 W |
| Line Voltage | Unknown |
Further Reading and References
Would you like to know more about Apple products? Stay up-to-date with the latest Apple News. Check our blog for the latest releases, rumors, and updates in the world of Apple.
Disclaimer: The data presented in this article is under continuous development and has been manually collected from various sources based on their availability. The author of this article may revise this dataset as additional research is conducted and reviewed. Please note that the information is provided "as is" and "as available" without express or implied warranties. The author cannot be held responsible for any omissions, inaccuracies, or errors in the published information. Any warranties relating to this information are hereby disclaimed.
Last updated: May 21, 2023