In 1986, Apple introduced the Apple Monochrome Monitor as part of their Apple Monitor series. The 12-inch monochrome display was designed to work with the Apple IIc, Apple IIc Plus, and Apple IIGS computers, and was released on September 15, 1986.
The Apple Monochrome Monitor offered a resolution of up to 640 x 200 pixels, allowing for clear and crisp text and graphics display. It also featured an RCA-style phono jack connection for easy connectivity to Apple's popular line of computers.
Unfortunately, the Apple Monochrome Monitor was discontinued on December 1, 1992, after a six-year run. Despite its discontinuation, the monitor remains a beloved piece of technology for Apple enthusiasts and collectors alike.
Today, the Apple Monochrome Monitor is 37 years old and still holds a special place in the hearts of those who remember its sleek design and impressive display capabilities. While it may no longer be in production, its legacy lives on as a reminder of Apple's innovative history in the world of computer monitors.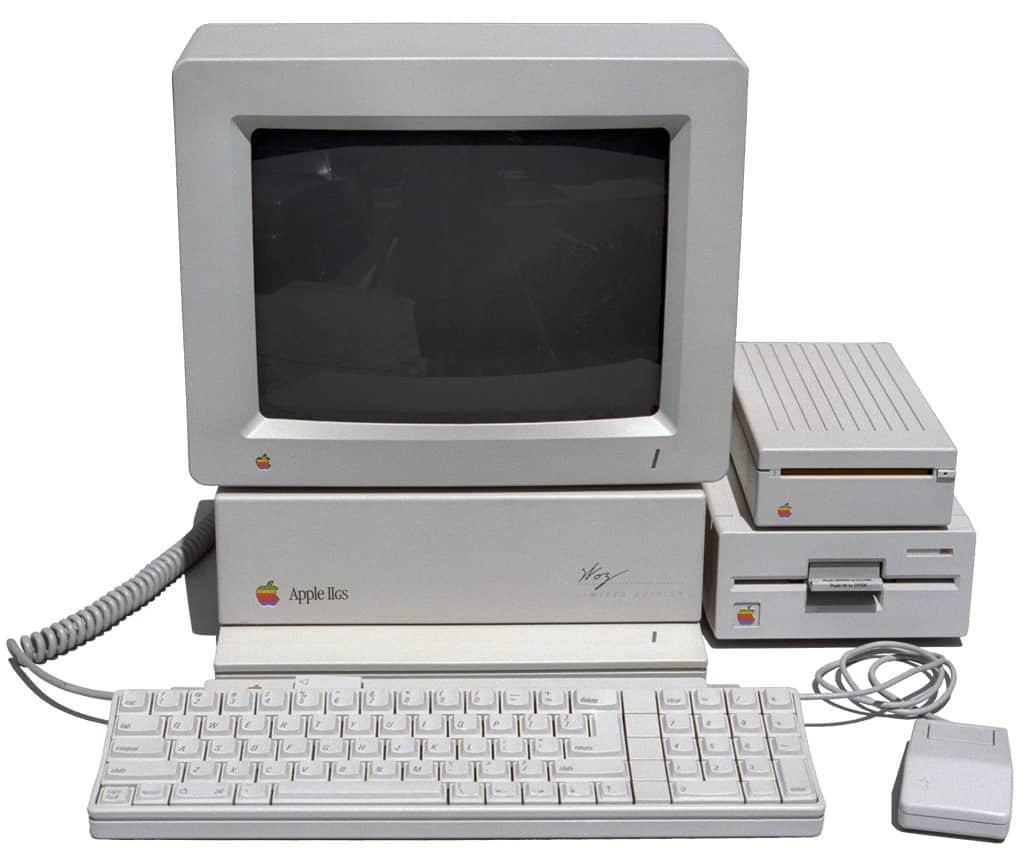 Apple Monochrome Monitor Details
Introduced
September 15, 1986
Discontinued
December 1, 1992
Order Number
A2M6016
Original Price
Unknown
Colors
Beige
Weight
18 Ibs.
8.164 KG
Dimensions
10" H x 12.3" W x 14.3" D
25.4 cm H x 31.24 cm W x 36.32 cm D
System Requirements
Apple IIc, Apple IIc Plus, or Apple IIGS
Display Specs
Type
CRT
Size
12"
Viewable Area
11.5"
Colors
White phosphor (EIA Type P4)
Brightness
Unknown
Resolutions
560 x 192 pixels (Apple IIc and Apple IIc Plus)
640 x 200 pixels (Apple IIGS)
Text Display
80 columns by 25 rows
Viewing Angle
Unknown
Contrast Ratio
Unknown
Response Time
Unknown
Pixel Pitch
0.37 mm
Pixel Density
Unknown
Connections
| | |
| --- | --- |
| Connection | RCA-style phono jack |
| Audio | None |
| Camera | None |
| Ports | None |
Power
| | |
| --- | --- |
| Maximum Continuous Power | 45 W |
Further Reading and References
Would you like to know more about Apple products? Stay up-to-date with the latest Apple News. Check our blog for the latest releases, rumors, and updates in the world of Apple.
Disclaimer: The data presented in this article is under continuous development and has been manually collected from various sources based on their availability. The author of this article may revise this dataset as additional research is conducted and reviewed. Please note that the information is provided "as is" and "as available" without express or implied warranties. The author cannot be held responsible for any omissions, inaccuracies, or errors in the published information. Any warranties relating to this information are hereby disclaimed.
Last updated: April 9, 2023