In a highly anticipated move, Apple has made good on its promise to equip developers with an array of powerful tools for Vision Pro. The company wasted no time in announcing the availability of these developer tools, starting with the cutting-edge visionOS SDK. With this release, Apple's global developer community gains the ability to pioneer an entirely new breed of spatial computing applications, harnessing the boundless potential of the infinite canvas within Vision Pro. This transformative technology seamlessly blends digital content with the physical world, enabling users to delve into extraordinary experiences previously unimaginable.
By leveraging the visionOS SDK, developers can unlock the full potential of Vision Pro and visionOS, facilitating the creation of innovative app experiences spanning various categories such as productivity, design, gaming, and beyond. The toolkit empowers developers to craft interactions with their apps through the visionary visionOS simulator.
"Developers can now forge unprecedented experiences that harness the groundbreaking features of Apple Vision Pro, all while utilizing the foundational frameworks they are already familiar with from other Apple platforms. These encompass powerful technologies like Xcode, SwiftUI, RealityKit, ARKit, and TestFlight," elucidates Apple in an official statement.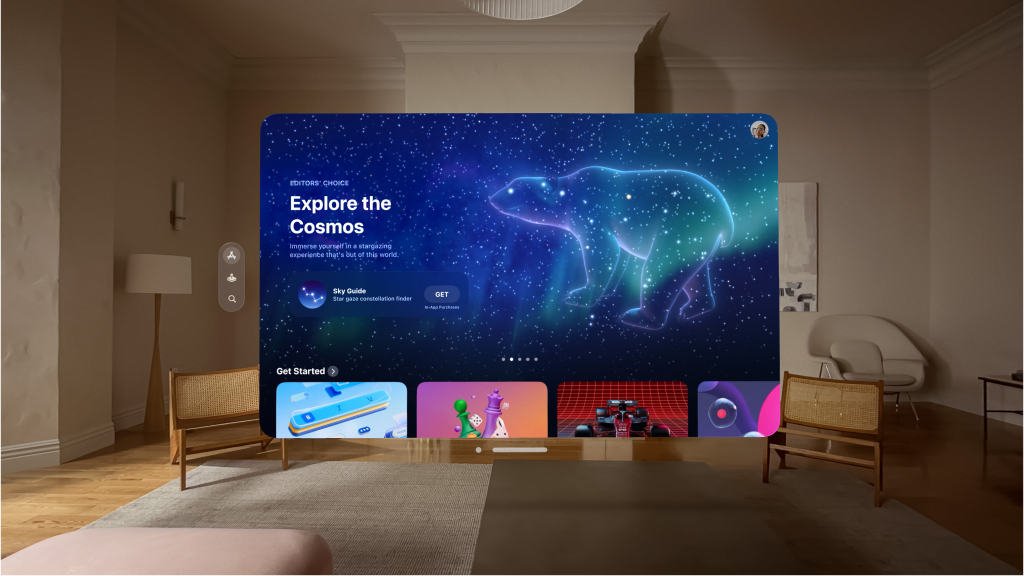 In a bid to foster collaboration and nurture the burgeoning developer community, Apple intends to inaugurate developer labs in Cupertino, London, Munich, Shanghai, Singapore, and Tokyo next month. These labs will serve as sanctuaries for developers seeking hands-on experience with Vision Pro to rigorously test their apps. Moreover, Apple engineers will be present on-site, rendering invaluable support and guidance to developers navigating the intricate landscape of Vision Pro.
Related articles
Next month also heralds the opening of applications for developers aspiring to obtain a coveted Vision Pro developer kit. This hardware package bestows developers with the ability to rapidly build, iterate, and test their creations directly on Apple Vision Pro, expediting the development process and refining the end product.
The visionOS SDK, alongside updated versions of Xcode, Simulator, and Reality Composer Pro, can be accessed by members of the Apple Developer Program through Apple's official website. This ensures that developers possess all the requisite tools at their disposal to push the boundaries of innovation within the Vision Pro ecosystem.