In a move that promises to enhance the Apple TV experience, Apple has announced the upcoming release of tvOS 17. Packed with a range of new features and improvements, the latest update is set to transform the way users interact with their Apple TV set-top boxes.
One of the standout features of tvOS 17 is the redesigned Control Center interface. Apple has given the Control Center a fresh new look, providing users with a more intuitive and streamlined way to navigate their Apple TV settings. With just a few taps, users will be able to access essential controls and settings, making it easier than ever to customize their viewing experience.
In addition to the redesigned Control Center, tvOS 17 introduces an exciting feature that allows users to find their Apple TV remote using their iPhone. Leveraging the power of their iPhones, users can now locate their misplaced remote with ease. By simply opening the Find My app on their iPhone, they will be presented with a location interface that detects the Bluetooth signals emitted by the remote. This innovative feature is set to be a game-changer for those frustrating moments when the remote seems to vanish into thin air.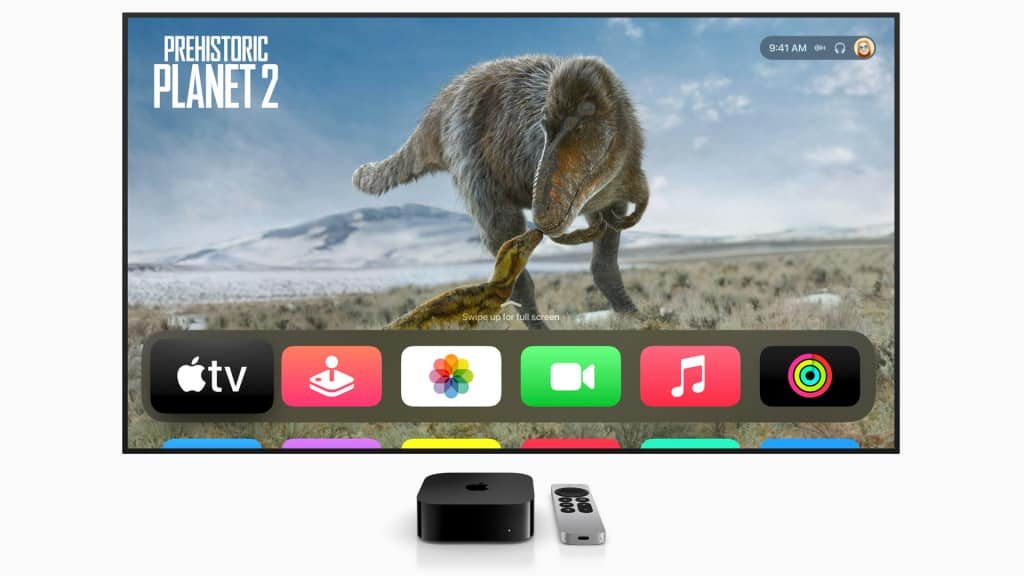 Apple is also bringing its popular FaceTime app to Apple TV with tvOS 17. By harnessing the capabilities of Continuity Camera, users will be able to make video calls directly from their TV screens. This means that the large and immersive display of the Apple TV can now be used to connect with loved ones and colleagues in a more engaging way. Whether it's a family gathering or a work meeting, FaceTime on Apple TV is set to revolutionize the video calling experience.
Moreover, tvOS 17 introduces an updated SharePlay experience designed specifically for the living room. Now, users can enjoy their favorite content with friends and family in a split-screen layout. With SharePlay, it's as if your loved ones are right there with you, watching along and sharing the excitement. This feature takes communal viewing to a whole new level, creating memorable moments and fostering connections through shared entertainment.
To further expand the capabilities of Apple TV, Apple has announced plans to release a Continuity Camera API for tvOS. This move opens up new possibilities for developers, allowing popular video conferencing apps like Zoom and WebEx to launch on the Apple TV platform. With the Continuity Camera API, users will have access to a wide range of video conferencing options, transforming their TV screens into immersive collaboration tools.
Related articles
Excitement is building as users eagerly await the release of tvOS 17. Set to arrive later this year, the update will be available to Apple TV set-top box users. As the boundaries between traditional television and interactive digital experiences continue to blur, Apple remains at the forefront of innovation, pushing the boundaries of what's possible in the living room. With the redesigned Control Center, Find My Remote feature, FaceTime integration, and enhanced SharePlay experience, tvOS 17 promises to deliver an unparalleled entertainment ecosystem for Apple TV users worldwide. Stay tuned for more updates on this exciting release.