In an exciting announcement today, Apple revealed the much-anticipated update to its Mac Studio lineup, introducing the second-generation models equipped with the powerful M2 Max and M2 Ultra chips. With a focus on delivering exceptional performance, these new Mac Studios are set to elevate the computing experience for professionals and enthusiasts alike.
One of the standout features of the M2 Ultra chip is its impressive specifications, essentially doubling the capabilities of the M2 Max chip. Boasting a 24-core CPU, a staggering 76-core GPU, a 32-core Neural Engine, and support for up to 192 GB of unified memory, this new chip is a force to be reckoned with. Apple proudly declares that the Mac Studio equipped with the M2 Ultra chip offers up to three times the speed of its predecessor, the Mac Studio with the M1 Ultra chip, which was launched just last year.
While the overall design of the new Mac Studio remains similar to its predecessor, Apple has made notable enhancements to ensure an even better user experience. The most notable addition is the higher-bandwidth HDMI port, capable of supporting an 8K display at an impressive 240Hz. This means users can expect stunning visuals and smooth graphics rendering, perfect for tasks that demand the utmost precision and clarity. On the back of the Mac Studio, users will find four Thunderbolt 4 ports, a 10 Gigabit Ethernet port, an HDMI port, and two USB-A ports, while the front side boasts two USB-C ports and an SD card slot.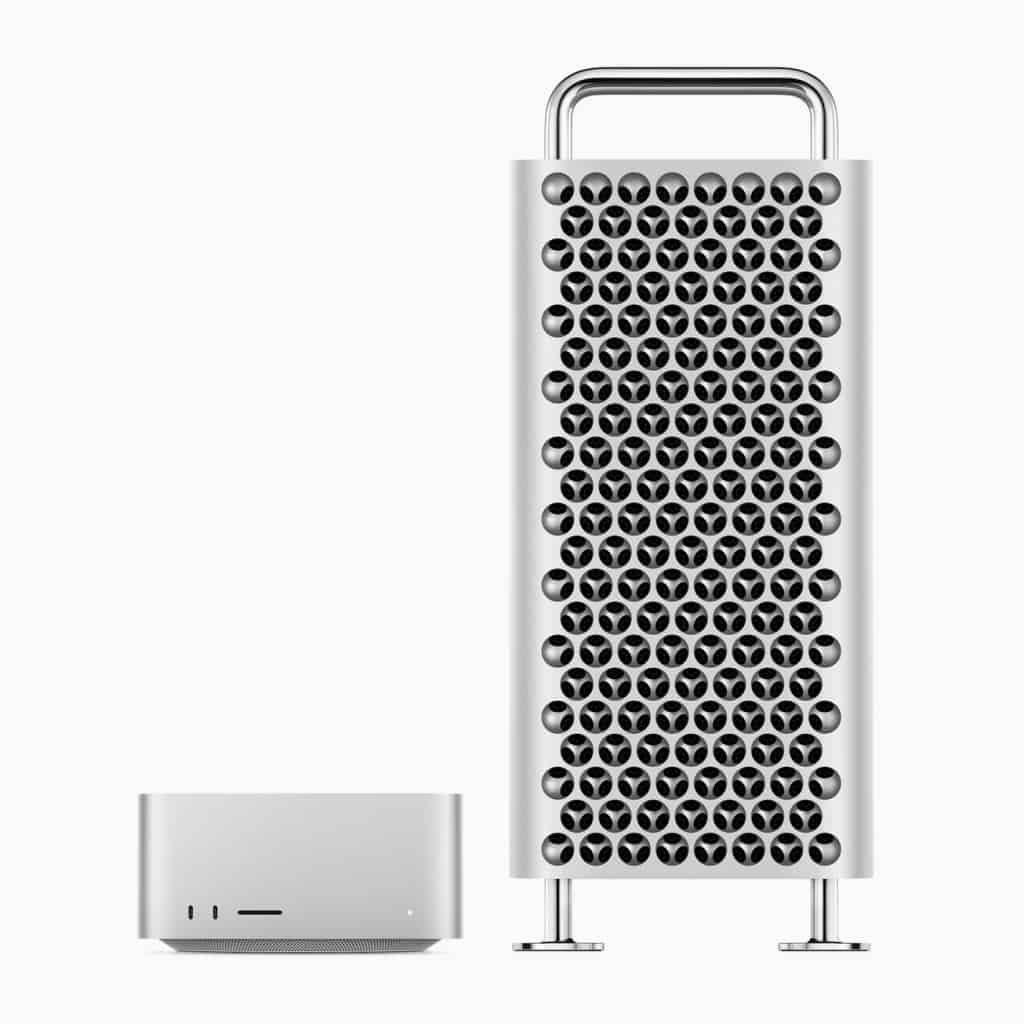 Keeping up with the latest connectivity standards, the new Mac Studio is now equipped with faster Wi-Fi 6E and Bluetooth 5.3, ensuring seamless wireless connectivity and efficient data transfer. This brings it in line with the all-new Mac Pro, MacBook Pro, and Mac mini models, creating a unified ecosystem that caters to the diverse needs of Apple users.
Excitingly, the new Mac Studio is available for order starting today, with deliveries and in-store availability scheduled to commence on Tuesday, June 13. As for pricing, Apple has remained consistent with its previous offering. The base model with the M2 Max chip starts at $1,999, providing an excellent entry point for those seeking exceptional performance. However, for users who demand the utmost power and capabilities, the M2 Ultra model starts at $3,999, offering unparalleled processing prowess.
Related articles
Apple's latest announcement showcases the company's unwavering commitment to providing cutting-edge technology and empowering users with the tools they need to unlock their full creative potential. The second-generation Mac Studio models, armed with the formidable M2 Max and M2 Ultra chips, are set to captivate professionals and enthusiasts alike, reaffirming Apple's position as a leader in the world of computing.