In a groundbreaking announcement today, Apple has pulled back the curtain on its most powerful silicon chip yet—the M2 Ultra. Paired with the impressive new Mac Studio and Mac Pro, this cutting-edge processor sets a new standard for performance in the Apple ecosystem.
Drawing inspiration from the highly acclaimed M2 Max chip that debuted earlier this year in the revamped MacBook Air, the M2 Ultra builds upon its predecessor's success. What sets it apart is its ingenious "UltraFusion" technology, a custom-built packaging innovation that seamlessly connects two M2 Max chips, propelling the M2 Ultra to uncharted heights of power and efficiency.
At the heart of the M2 Ultra lies a 24-Core CPU, boasting 16 high-performance cores and eight high-efficiency cores. The result? A remarkable 20% increase in speed when compared to the previous M1 Ultra chip. Additionally, users have the option to configure the GPU with either 60 or 76 next-generation cores, a substantial upgrade of up to 12 cores from the GPU found in the M1 Ultra.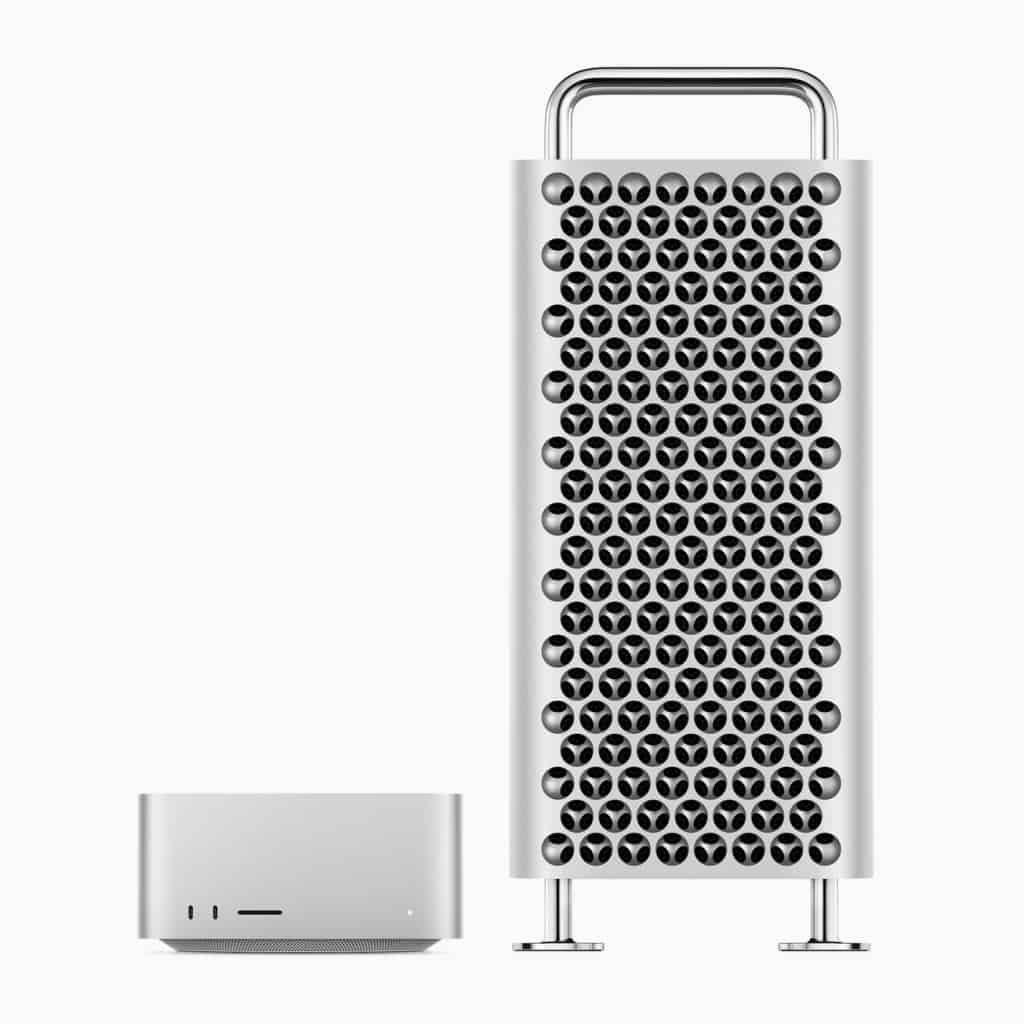 The M2 Ultra doesn't stop there; it incorporates a mind-boggling 32-core Neural Engine, a staggering 40% faster than its predecessor, the M1 Ultra. This advancement propels machine learning and artificial intelligence capabilities to new heights, enhancing performance across various applications and workflows. Furthermore, the M2 Ultra flaunts enhanced video processing capabilities, allowing for the simultaneous playback of up to an astonishing 22 streams of 8K ProRes video—an impressive feat of engineering prowess.
With every Mac Pro now being equipped with the M2 Ultra chip, Apple has solidified its transition to Apple silicon across both its desktop and laptop lineups. Notably, the Mac Pro can now support up to 192 GB of unified memory, an impressive 50% increase from the M1 Ultra's capacity. This significant boost in memory empowers professionals and creators to tackle even the most demanding tasks with ease and efficiency.
Related articles
Apple's relentless pursuit of excellence in chip design and performance has once again delivered a game-changing innovation. The M2 Ultra chip, in tandem with the remarkable Mac Studio and Mac Pro, has firmly established Apple as the frontrunner in the industry. Users can now unlock new levels of power, efficiency, and versatility, transforming their creative endeavors into remarkable realities. The future of computing has arrived, and Apple is leading the charge.