In 1995, Apple was riding high on the wave of innovation, bringing a slew of groundbreaking Macintosh computers to the world. Among these technological marvels was the Performa 5210CD, a compact yet stylish personal computer that left its mark on the market when it was unveiled on May 1st of that year.
Part of the revered Performa series of Macintosh computers, the 5210CD was more than just a computer; it was a window into the future. Backed by a robust 75 MHz PowerPC 603 processor, it was a powerhouse in its own right. The centerpiece of the machine was its impressive 15-inch color CRT display, a rare gem in an era dominated by monochromatic screens.
With 8 MB of RAM, the Performa 5210CD might seem quaint by today's standards, but it was a force to be reckoned with during its heyday. It embraced multimedia with a 4x CD-ROM drive and a 1.44 MB floppy drive, making it a versatile companion for both productivity and entertainment. Its hard drive, available in capacities ranging from 500 MB to 1 GB, provided ample space to store the digital treasures of the time.
Despite its promising start, the Performa 5210CD's journey was short-lived, as it was discontinued on July 1, 1996. However, its relatively brief existence did not detract from the impact it made. This computer etched its name into Apple's storied history, proving that innovation can come in compact packages.
Fast forward 28 years, and the Performa 5210CD has transformed into a cherished relic of the past. It embodies the rapid-fire evolution of the mid-90s, a time when technology was sprinting forward, forever altering the way we interact with the world. While its performance may pale in comparison to today's standards, the Performa 5210CD serves as a poignant reminder of Apple's dedication to pushing design boundaries and embracing innovation.
The Performa 5210CD's impact wasn't limited to its hardware. Remarkably, this model was exclusively available in Asia and Europe, showcasing Apple's worldwide reach even in its early days. In North America, its educational sibling, the Power Macintosh 5200 LC, held the reins.
In a world where sleek and minimalist design has become a hallmark of Apple's products, the Performa 5210CD stands as a symbol of the company's journey. It represents the bold steps taken to define an era and the lessons learned that shaped modern computing.
The Performa 5210CD's journey from a cutting-edge machine to a nostalgic artifact is a testament to the enduring legacy of Apple. As we marvel at the speed of today's technological advancements, let's not forget the pioneers like the Performa 5210CD that set the stage for the digital wonders we now take for granted. In its time, it was a star; today, it's a shimmering constellation in the ever-expanding universe of Apple's history.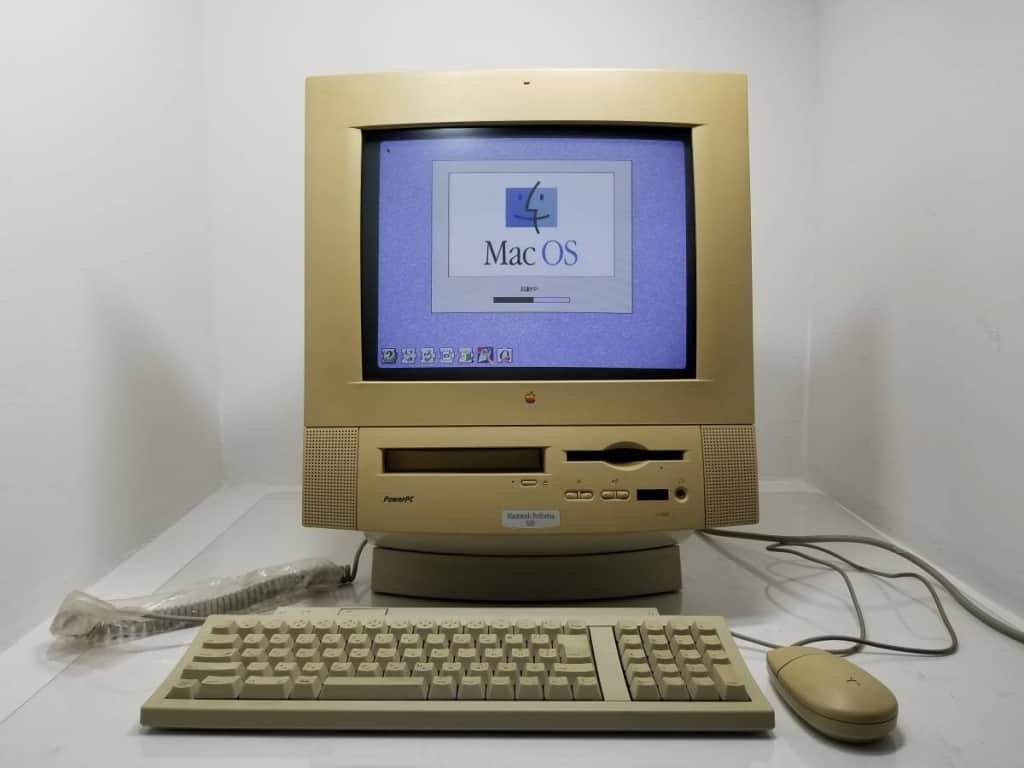 Macintosh Performa 5210CD Details
Introduced
May 1, 1995
Discontinued
July 1, 1996
Model Identifier
41
Model Number
M3046
Order Number
M3970J/A
Original Price
Unknown
Colors
Platinum
Weight
47 Ibs.
21.318 KG
Dimensions
17.5" H x 15.1" W x 16" D
44.45 cm H x 38.35 cm W x 40.64 cm D
Mac Performa 5210CD Tech Specs
Processor
Processor
PowerPC 603
Processor Speed
75 MHz
Architecture
32-bit
Number of Cores
1
System Bus
37.5 MHz
Cache
16 KB L1
256 KB L2
Coprocessor
Built-in FPU
Storage & Media
Storage
500 MB
700 MB
1 GB
Media
1 – 4x CD-ROM
1 – 1.44 MB Floppy
Memory
| | |
| --- | --- |
| Built-in Memory | 8 MB |
| Maximum Memory | 64 MB |
| Memory Slots | 2 – 72 pin SIMM |
| Minimum Speed | 80 ns |
| ROM | Unknown |
| Interleaving Support | No |
Display
Built-in Display
15″ Shadow Mask RGB CRT display
Resolution
640×480 at 16-bit
800×600 at 8-bit
832×624 at 8-bit
Graphics
| | |
| --- | --- |
| Graphics Card | None |
| Graphics Memory | 1 MB |
| Display Connection | Optional DB-15 |
Expansion
Expansion Slots
1 – LC PDS (Cache Bus)
1 – Comm. Slot
1 – Video I/O
1 – TV Tuner
Hard Drive Interface
IDE
Connections
Ethernet
None
Modem
None
ADB
1
Serial
2
SCSI
1 – DB-25
Floppy Port
None
Audio In
1 – 3.5-mm analog input jack
1 – Built-in microphone
Audio Out
2 – 3.5-mm analog output jack
2 – Built-in speaker
Display
1 – DB-15 (Optional)
Software
Power
| | |
| --- | --- |
| Backup Battery | 4.5 V Alkaline |
| Maximum Continuous Power | 220 W |
| Line Voltage | Unknown |
Further Reading and References
Would you like to know more about Apple products? Stay up-to-date with the latest Apple News. Check our blog for the latest releases, rumors, and updates in the world of Apple.
Disclaimer: The data presented in this article is under continuous development and has been manually collected from various sources based on their availability. The author of this article may revise this dataset as additional research is conducted and reviewed. Please note that the information is provided "as is" and "as available" without express or implied warranties. The author cannot be held responsible for any omissions, inaccuracies, or errors in the published information. Any warranties relating to this information are hereby disclaimed.
Last updated: August 12, 2023