In the ever-evolving world of personal computing, it's easy to forget the roots of the tech giants we admire today. Cast your mind back to 1996 when Apple was making waves with its Macintosh Performa series. In the spotlight was the Macintosh Performa 5260CD, a personal computer that boasted cutting-edge technology for its time.
Fast forward 27 years, and this machine serves as a poignant reminder of how far we've come since then. Join us as we take a trip down memory lane to explore the legacy of the Macintosh Performa 5260CD.
Picture this: April 22, 1996, Apple fans around the world eagerly awaited the grand entrance of the Macintosh Performa 5260CD. It wasn't just another computer; it was a symbol of innovation and progress. However, this innovation came at a cost – a starting price tag of $1,900. In an era when technology wasn't as accessible as it is today, this was a hefty investment.
Under the hood, the Macintosh Performa 5260CD was a beast of its time. Equipped with a 100 MHz or 120 MHz PowerPC 603e processor, it boasted a 14-inch color CRT display that brought visuals to life. With options for 8 MB or 16 MB of RAM, 800 MB or 1.2 GB hard drive, 4x CD-ROM or 8x CD-ROM drive, and a 1.44 MB floppy drive, it could handle demanding computing tasks with grace. It wasn't just a computer; it was a statement of capability.
As with all great things, the Macintosh Performa 5260CD's journey eventually came to an end on February 1, 1997. Yet, even though it's now considered a relic in the tech world, it remains an important part of Apple's history. It's a testament to Apple's commitment to pushing the boundaries of innovation and a stark reminder of how rapidly technology advances.
Let's delve deeper into the technical specifications. The Performa 5260 was an all-in-one desktop Macintosh with a built-in 15″ shadow mask display. It had 1 MB of VRAM, supporting up to 8-bit color at a resolution of 832 x 624 pixels and 16-bit color at 640 x 480 pixels. Its logic board, codenamed "Cordyceps," was rooted in the older LC architecture, which limited its performance compared to contemporary models. However, it did have two 72-pin SIMM slots for RAM, allowing upgrades up to 64 MB.
The machine also featured three different expansion slots: a 32-bit LC PDS slot, a Comm Slot for an internal modem or Ethernet card, and a video-in slot for an Apple TV Tuner Card. CD-ROM and external hard drives are connected through a SCSI bus, while the internal hard drive uses an IDE bus. The built-in floppy drive supported 1.44 MB high-density disks.
The Performa 5260 came pre-installed with Mac OS 7.5.3. The last operating system it supported was Mac OS 9.1, showing its longevity in the world of personal computing.
While the Macintosh Performa 5260CD was sold worldwide, its educational counterpart, the Power Macintosh 5260, was a niche product. It was exclusively available to the education market in North America, but it also found its way into the consumer market in Asia and Australia, showcasing Apple's strategic approach to different markets.
The Macintosh Performa 5260CD may have faded into the annals of history, but its legacy lives on. It's a testament to Apple's relentless pursuit of innovation and a reminder of how swiftly technology evolves. So, the next time you fire up your sleek and powerful Apple device, take a moment to appreciate the journey that started with machines like the Macintosh Performa 5260CD. It's a journey that's shaped the tech landscape we know today.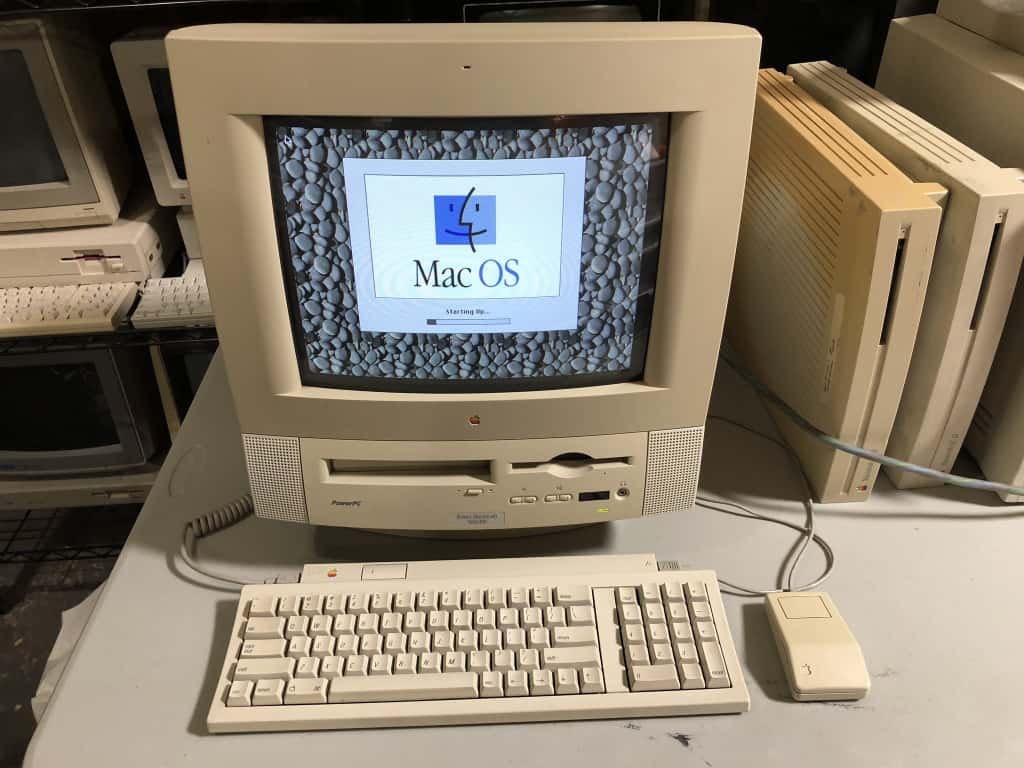 Macintosh Performa 5260CD Details
Introduced
April 22, 1996 (100 MHz)
October 1, 1996 (120 MHz)
Discontinued
February 1, 1997 (100 MHz & 120 MHz)
Model Identifier
41
Model Number
M3457
Order Number
M5165LL/A
Original Price
$1,900
Colors
Platinum
Weight
45 Ibs.
20.411 KG
Dimensions
17.5" H x 15.1" W x 16" D
44.45 cm H x 38.35 cm W x 40.64 cm D
Mac Performa 5260CD Tech Specs
Processor
Processor
PowerPC 603e
Processor Speed
100 MHz
120 MHz
Architecture
32-bit
Number of Cores
1
System Bus
40 MHz
Cache
32 KB L1
256 KB L2
Coprocessor
Built-in FPU
Storage & Media
Storage
800 MB
1.2 GB
Media
1 – 4x CD-ROM (100 MHz)
1 – 8x CD-ROM (120 MHz)
1 – 1.44 MB Floppy
Memory
Built-in Memory
8 MB
16 MB
Maximum Memory
64 MB
Memory Slots
2 – 72 pin SIMM
Minimum Speed
80 ns
ROM
Unknown
Interleaving Support
No
Display
| | |
| --- | --- |
| Built-in Display | 14″ Shadow Mask RGB CRT Display |
| Resolution | 640 x 480 at 16-bit |
Graphics
| | |
| --- | --- |
| Graphics Card | None |
| Graphics Memory | 1 MB |
| Display Connection | 1 – DB-15 (Optional) |
Expansion
Expansion Slots
1 – LC PDS (Cache Bus)
1 – Comm. Slot
1 – Video I/O
1 – TV Tuner
Hard Drive Interface
IDE
Connections
Ethernet
None
Modem
None
ADB
1
Serial
2
SCSI
1 – DB-25
Floppy Port
None
Audio In
1 – 3.5-mm analog input jack
1 – Built-in microphone
Audio Out
2 – 3.5-mm analog output jack
2 – Built-in speaker
Display
1 – DB-15 (Optional)
Software
Power
| | |
| --- | --- |
| Backup Battery | 4.5 V Alkaline |
| Maximum Continuous Power | 125 W |
| Line Voltage | Unknown |
Further Reading and References
Would you like to know more about Apple products? Stay up-to-date with the latest Apple News. Check our blog for the latest releases, rumors, and updates in the world of Apple.
Disclaimer: The data presented in this article is under continuous development and has been manually collected from various sources based on their availability. The author of this article may revise this dataset as additional research is conducted and reviewed. Please note that the information is provided "as is" and "as available" without express or implied warranties. The author cannot be held responsible for any omissions, inaccuracies, or errors in the published information. Any warranties relating to this information are hereby disclaimed.
Last updated: September 4, 2023