In the ever-evolving landscape of personal computing, where gadgets turn obsolete in the blink of an eye, some machines stand as timeless relics. The Macintosh Performa 5270CD, introduced by Apple Inc. on April 22, 1996, is one such piece of tech history. Although it graced the market for just over a year, this compact powerhouse remains etched in the annals of Apple's computer evolution.
In an era when the personal computer market was still finding its footing, the Performa 5270CD came forth as a beacon of innovation. Priced at $1,900, it was designed to cater to the burgeoning personal computer market, and boy, did it deliver!
At the heart of this marvel was a 100 MHz PowerPC 603e processor, setting a new standard for processing power. The 14″ color CRT display provided vibrant visuals, while 8 MB of RAM ensured smooth multitasking – a groundbreaking feat in 1996. With a capacious 1.2 GB hard drive, a 4x CD-ROM drive for quick data access, and a trusty 1.44 MB floppy drive, this computer was a versatile workhorse.
Alas, the Performa 5270CD's rendezvous with the market was a brief one. It was discontinued on February 1, 1997, leaving enthusiasts yearning for more. Its untimely exit, however, does little to diminish its significance in Apple's storied history.
Notably, the Performa 5270CD shares a remarkable resemblance to one configuration of the Performa 5260CD, a sibling sold in North America. Yet, the 5270CD found its niche in Asia and Europe, testifying to Apple's global aspirations even in its early days. An educational variant, the Power Macintosh 5260, was available in North America and, interestingly, also catered to consumers in Asia and Australia.
Today, the Macintosh Performa 5270CD is a mature 27 years old, relic from a tech era that now seems lightyears away. But its legacy persists. It serves as a reminder of Apple's relentless pursuit of innovation and its willingness to push the boundaries of personal computing.
While the Performa 5270CD may have been a fleeting chapter in Apple's grand story, its impact resonates through the generations. It laid the groundwork for the sleek and powerful Macs we see today, still enchanting technology enthusiasts and reminding us that even in the fast-paced world of tech, a little nostalgia can go a long way.
So, here's to the Macintosh Performa 5270CD, a piece of computing history that continues to inspire and captivate, even in the age of the modern Mac.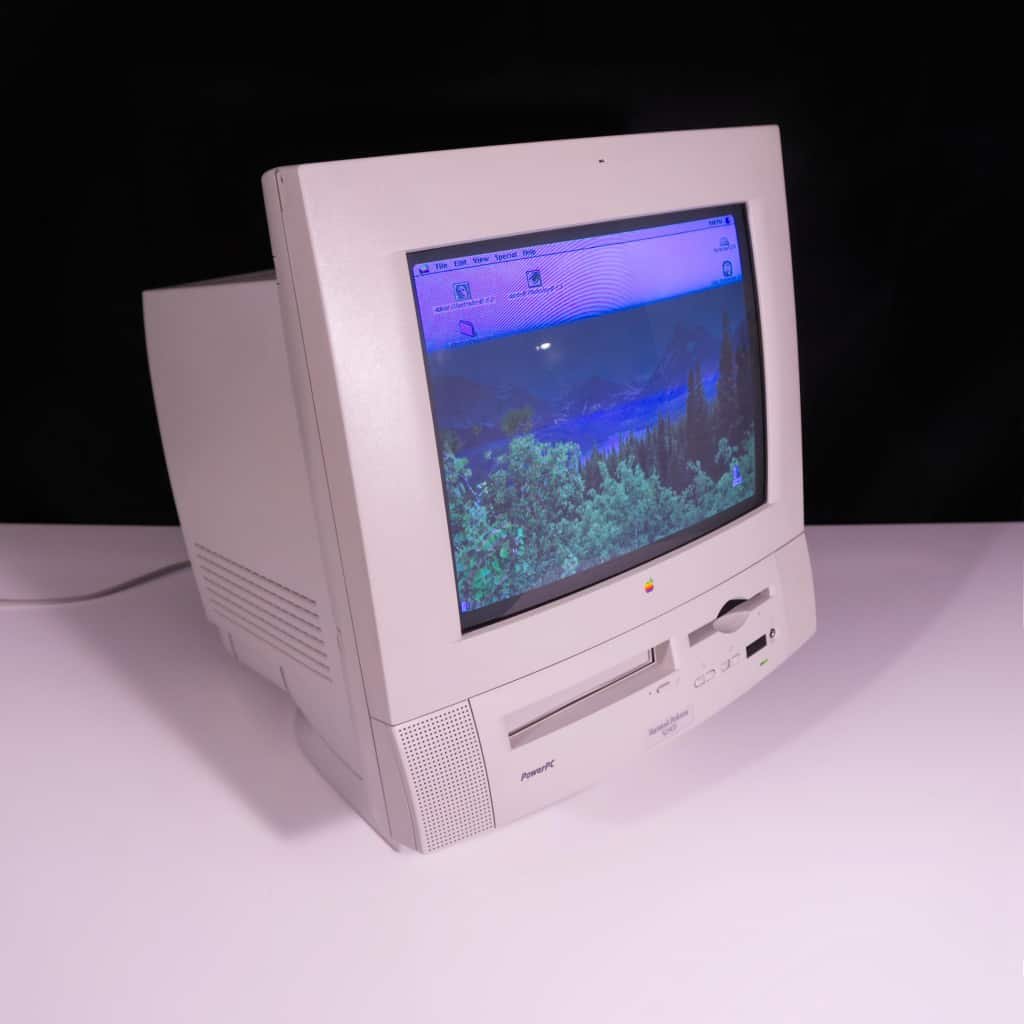 Macintosh Performa 5270CD Details
Introduced
April 22, 1996
Discontinued
February 1, 1997
Model Identifier
41
Model Number
Unknown
Order Number
M4796J/A
Original Price
$1,900
Colors
Platinum
Weight
45 Ibs.
20.411 KG
Dimensions
17.5" H x 15.1" W x 16" D
44.45 cm H x 38.35 cm W x 40.64 cm D
Mac Performa 5270CD Tech Specs
Processor
Processor
PowerPC 603e
Processor Speed
100 MHz
Architecture
32-bit
Number of Cores
1
System Bus
40 MHz
Cache
32 KB L1
256 KB L2
Coprocessor
Built-in FPU
Storage & Media
Storage
1.2 GB
Media
1 – 1.44 MB Floppy
1 – 4x CD-ROM
Memory
| | |
| --- | --- |
| Built-in Memory | 8 MB |
| Maximum Memory | 64 MB |
| Memory Slots | 2 – 72 pin SIMM |
| Minimum Speed | 80 ns |
| ROM | Unknown |
| Interleaving Support | No |
Display
| | |
| --- | --- |
| Built-in Display | 14″ Shadow Mask RGB CRT Display |
| Resolution | 640×480 at 16-bit |
Graphics
| | |
| --- | --- |
| Graphics Card | None |
| Graphics Memory | 1 MB |
| Display Connection | 1 – DB-15 (Optional) |
Expansion
Expansion Slots
1 – LC PDS (Cache Bus)
1 – Comm. Slot
1 – Video I/O
1 – TV Tuner
Hard Drive Interface
IDE
Connections
Ethernet
None
Modem
None
ADB
1
Serial
2
SCSI
1 – DB-25
Floppy Port
None
Audio In
1 – 3.5-mm analog input jack
1 – Built-in microphone
Audio Out
2 – 3.5-mm analog output jack
2 – Built-in speaker
Display
1 – DB-15 (Optional)
Software
Power
| | |
| --- | --- |
| Backup Battery | 4.5 V Alkaline |
| Maximum Continuous Power | 125 W |
| Line Voltage | Unknown |
Further Reading and References
Would you like to know more about Apple products? Stay up-to-date with the latest Apple News. Check our blog for the latest releases, rumors, and updates in the world of Apple.
Disclaimer: The data presented in this article is under continuous development and has been manually collected from various sources based on their availability. The author of this article may revise this dataset as additional research is conducted and reviewed. Please note that the information is provided "as is" and "as available" without express or implied warranties. The author cannot be held responsible for any omissions, inaccuracies, or errors in the published information. Any warranties relating to this information are hereby disclaimed.
Last updated: September 5, 2023