In the ever-evolving landscape of technology, it's crucial to acknowledge the roots that laid the foundation for the sophisticated devices we rely on today. One such device that deserves recognition is the Macintosh Performa 578. Released by Apple in 1994, this personal computer, part of the esteemed Macintosh Performa series, showcased impressive features and left an indelible mark on the world of computing during its brief lifespan.
On February 1, 1994, Apple unveiled the Macintosh Performa 578 to the eager public. This personal computer boasted a range of cutting-edge features that made it an attractive choice for users at the time. At the heart of its operation, the Performa 578 housed a 33 MHz Motorola 68LC040 processor, which delivered swift performance and responsiveness, considering the technological constraints of the era.
The Macintosh Performa 578 came equipped with a vibrant 14-inch color CRT display, providing users with a visually engaging computing experience. With 8 MB of RAM, expandable to meet varying needs, the machine offered a respectable amount of memory for its time. Additionally, it's 320 MB hard drive ensured ample storage capacity, while the 2x CD-ROM drive and 1.44 MB floppy drive facilitated data transfer and software installations.
Differentiating from its counterpart, the Macintosh Performa 577, the Performa 578 carved its identity primarily through its RAM configuration. While the 577 packed 5 MB of RAM, the 578 offered a notable enhancement with 8 MB, catering to users who demanded additional memory for their computing tasks. A variant of the Performa 578, known as the LC 575, was specifically designed for educational purposes.
Despite its promising features and initial popularity, the Macintosh Performa 578 had a relatively short lifespan. Apple made the difficult decision to discontinue the model on April 1, 1996, leaving a void in the hearts of its dedicated users. Yet, even after 29 years since its introduction, the Macintosh Performa 578 continues to hold a special place in the annals of computer history.
While technology has advanced by leaps and bounds since the days of the Macintosh Performa 578, acknowledging its legacy remains essential. This iconic machine, although no longer available, played a significant role in shaping the trajectory of personal computing. It represents a bridge between the early days of computing and the innovative devices we utilize today. The Macintosh Performa 578 serves as a reminder of the progress we have made and the milestones we have crossed.
The Macintosh Performa 578 was a remarkable personal computer that left an enduring impression during its short existence. With its impressive specifications, it captured the hearts of users who cherished its capabilities. Today, as we revel in the marvels of modern technology, it's important to pay tribute to the machines that paved the way for our digital world. The Macintosh Performa 578 will forever remain an iconic piece of computer history, a testament to the advancements and aspirations of its time.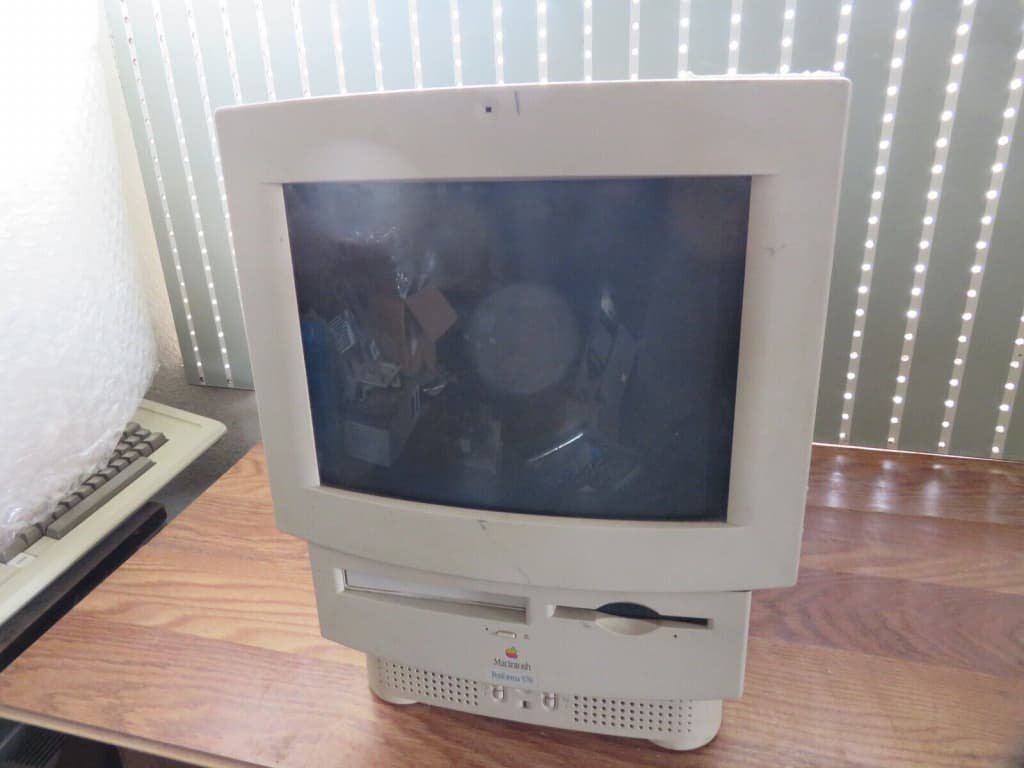 Macintosh Performa 578 Details
Introduced
February 1, 1994
Discontinued
April 1, 1996
Model Identifier
92
Model Number
M1640
Order Number
M3202LL/A
Original Price
Unknown
Colors
Platinum
Weight
40.5 Ibs.
18.370 KG
Dimensions
17.9" H x 13.5" W x 16.5" D
45.46 cm H x 34.29 cm W x 41.91 cm D
Mac Performa 578 Tech Specs
Processor
| | |
| --- | --- |
| Processor | Motorola 68LC040 |
| Processor Speed | 33 MHz |
| Architecture | 32-bit |
| Number of Cores | 1 |
| System Bus | 33 MHz |
| Cache | 8 KB L1 |
| Coprocessor | None |
Storage & Media
Storage
320 MB
Media
1 – 2x CD-ROM
1 – 1.44 MB Floppy
Memory
Built-in Memory
8 MB
Maximum Memory
68 MB (Actual)
36 MB (Apple)
Memory Slots
1 – 72 pin SIMM
Minimum Speed
80 ns
ROM
Unknown
Interleaving Support
No
Display
| | |
| --- | --- |
| Built-in Display | 14″ RGB CRT display |
| Resolution | 640 x 480 |
Graphics
| | |
| --- | --- |
| Graphics Card | None |
| Graphics Memory | 512 KB (Upgradeable to 1 MB) |
| Display Connection | 1 – DB-15 |
Expansion
Expansion Slots
1 – LC PDS (Cache Bus)
1 – Comm. Slot
Hard Drive Interface
SCSI
Connections
Ethernet
None
Modem
14.4k (internal)
ADB
2
Serial
2
SCSI
1 – DB-25
Floppy Port
None
Audio In
1 – 3.5-mm analog input jack
1 – Built-in microphone
Audio Out
2 – 3.5-mm analog output jack
2 – Built-in speaker
Display
1 – DB-15
Software
Power
| | |
| --- | --- |
| Backup Battery | 4.5 V Alkaline |
| Maximum Continuous Power | 40 W |
| Line Voltage | Unknown |
Further Reading and References
Would you like to know more about Apple products? Stay up-to-date with the latest Apple News. Check our blog for the latest releases, rumors, and updates in the world of Apple.
Disclaimer: The data presented in this article is under continuous development and has been manually collected from various sources based on their availability. The author of this article may revise this dataset as additional research is conducted and reviewed. Please note that the information is provided "as is" and "as available" without express or implied warranties. The author cannot be held responsible for any omissions, inaccuracies, or errors in the published information. Any warranties relating to this information are hereby disclaimed.
Last updated: July 17, 2023