Apple has a storied history of pushing the boundaries of computer innovation, and one remarkable chapter in this journey is the Macintosh Performa 6260CD. Released in 1996 as part of the Performa series, this personal computer was nothing short of groundbreaking for its time, showcasing Apple's commitment to excellence.
When the Macintosh Performa 6260CD hit the market on June 19, 1996, it instantly turned heads with its impressive specifications. At its core was a blazing-fast 100 MHz PowerPC 603e processor, a true marvel of engineering at the time. Paired with 8 MB of RAM and an 800 MB hard drive, it was a computing powerhouse that promised to redefine the way users interacted with technology.
The inclusion of a 4x CD-ROM drive was a forward-looking move, as CD technology was still emerging as the new standard for software distribution and multimedia content. And let's not forget the trusty 1.44 MB floppy drive – an essential component in an era when floppy disks were the primary means of data transfer.
Regrettably, the Macintosh Performa 6260CD's journey was short-lived, as Apple decided to discontinue it on December 1, 1996. However, even in its brief existence, it left an indelible mark on the world of personal computing. The Performa 6260CD epitomized Apple's dedication to innovation and quality, showcasing their relentless pursuit of excellence in every product they crafted.
Fast forward 27 years, and the Macintosh Performa 6260CD is a nostalgic treasure trove, offering a mesmerizing glimpse into the past of personal computing. It's astonishing how far technology has advanced since its release, yet this vintage gem continues to captivate the hearts of Apple aficionados and vintage computer enthusiasts alike.
The Performa 6260CD might not have been available in North America, but its impact resonated globally. It was distributed in Asia and Europe, where it found a devoted following among users who craved the Apple experience.
The Macintosh Performa 6260CD may have had a short-lived existence, but its legacy lives on. It represents an era when computing was undergoing rapid transformation, and Apple was at the forefront of that revolution. Today, as we marvel at our sleek and powerful modern Macs, we can't help but look back at the Performa 6260CD with a sense of reverence and nostalgia. It's a testament to Apple's enduring commitment to pushing the boundaries of innovation and shaping the future of technology.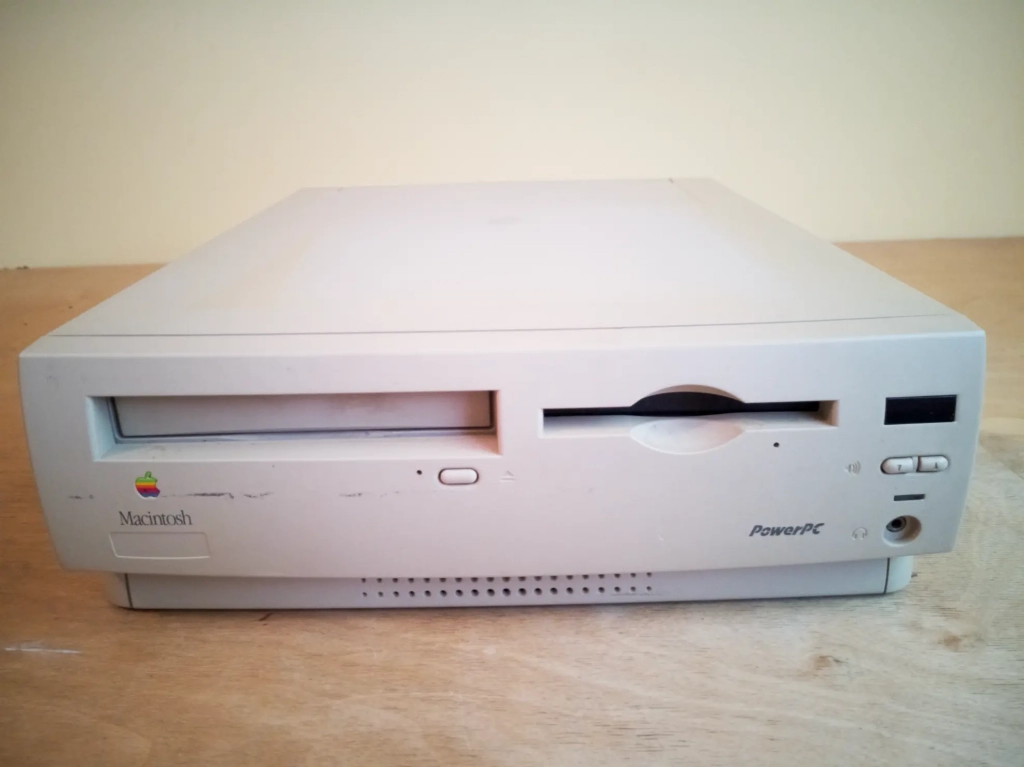 Macintosh Performa 6260CD Details
Introduced
June 19, 1996
Discontinued
December 1, 1996
Model Identifier
42
Model Number
M3076
Order Number
M5144J/A
Original Price
Unknown
Colors
Platinum
Weight
19 Ibs.
8.618 KG
Dimensions
4.3" H x 12.6" W x 16.5" D
10.92 cm H x 32 cm W x 41.91 cm D
Mac Performa 6260 Tech Specs
Processor
Processor
PowerPC 603e
Processor Speed
100 MHz
Architecture
32-bit
Number of Cores
1
System Bus
40 MHz
Cache
32 KB L1
256 KB L2
Coprocessor
Built-in FPU
Storage & Media
Storage
800 MB
Media
1 – 1.44 MB Floppy
1 – 4x CD-ROM
Memory
| | |
| --- | --- |
| Built-in Memory | 8 MB |
| Maximum Memory | 64 MB |
| Memory Slots | 2 – 72 pin SIMM |
| Minimum Speed | 80 ns |
| ROM | Unknown |
| Interleaving Support | No |
Display
Graphics
| | |
| --- | --- |
| Graphics Card | None |
| Graphics Memory | 1 MB |
| Display Connection | 1 – DB-15 |
Expansion
Expansion Slots
1 – LC PDS
1 – Comm
1 – Video I/O
1 – TV
Hard Drive Interface
IDE
Connections
Ethernet
None
Modem
14.4k (external)
Wi-Fi
None
Bluetooth
None
ADB
1
Serial
2
SCSI
1 – DB-25
Floppy Port
None
Audio In
1 – 3.5-mm analog input jack
Audio Out
1 – 3.5-mm analog output jack
1 – Built-in speaker
Display
1 – DB-15
Software
Power
| | |
| --- | --- |
| Backup Battery | 4.5 V Alkaline |
| Maximum Continuous Power | 55 W |
| Line Voltage | Unknown |
Further Reading and References
Would you like to know more about Apple products? Stay up-to-date with the latest Apple News. Check our blog for the latest releases, rumors, and updates in the world of Apple.
Disclaimer: The data presented in this article is under continuous development and has been manually collected from various sources based on their availability. The author of this article may revise this dataset as additional research is conducted and reviewed. Please note that the information is provided "as is" and "as available" without express or implied warranties. The author cannot be held responsible for any omissions, inaccuracies, or errors in the published information. Any warranties relating to this information are hereby disclaimed.
Last updated: September 17, 2023