When it comes to Apple's computer offerings, the Macintosh Quadra 650 may not be the first machine that comes to mind. However, back in 1993, this high-end computer was considered a groundbreaking innovation. With its powerful processor, ample RAM, and advanced features, the Quadra 650 was a true technological marvel of its time. Let's take a closer look at this forgotten piece of tech history and its significance in Apple's journey.
The Macintosh Quadra 650 was introduced on October 21, 1993, as part of the Macintosh Quadra series. Packed with a 33 MHz Motorola 68040 processor, 4 MB or 8 MB of RAM, and a range of hard drive options from 230 MB to 500 MB, the Quadra 650 was a force to be reckoned with. It also boasted a CD-ROM drive and a 1.44 MB floppy drive, making it a complete package for its time. Starting at $2,780, the Quadra 650 was a premium computer that pushed the boundaries of technology.
Unfortunately, the Quadra 650's time in the spotlight was short-lived. Apple discontinued the computer on September 12, 1994, abruptly ending its reign as one of the company's flagship offerings. Despite its relatively brief lifespan, the Quadra 650 remains an intriguing part of Apple's history. This machine serves as a reminder of how rapidly technology evolves and showcases the enduring impact that Apple has had on the personal computer industry.
Today, the Macintosh Quadra 650 turns 29 years old, and while its specifications may seem outdated by today's standards, it was once a top-of-the-line powerhouse. The Quadra 650 symbolizes the relentless progression of technology and acts as a testament to Apple's commitment to pushing boundaries.
Originally sold as the Macintosh Centris 650, the Quadra 650 was part of Apple's mid-range Centris line of computers introduced in February 1993. Later that year, Apple adopted a new naming convention and merged the Centris 650 into the Quadra family, targeting business users. This transition demonstrated Apple's willingness to adapt to industry trends and cater to the specific needs of various customer segments.
Following its discontinuation, the Quadra 650 did not have a direct replacement. However, the Power Macintosh 7100, launched around the same time, filled a similar niche and had a comparable price range. With its familiar IIvx form factor, the 7100 continued to cater to the Quadra 650's target audience.
The Macintosh Quadra 650 may have faded into obscurity, but it remains an important part of Apple's history. Its technological prowess and the premium status during its time highlight Apple's dedication to innovation. As we celebrate the Quadra 650's 29-year anniversary, we can't help but reflect on how far technology has come and appreciate the lasting impact Apple has had on the personal computer industry.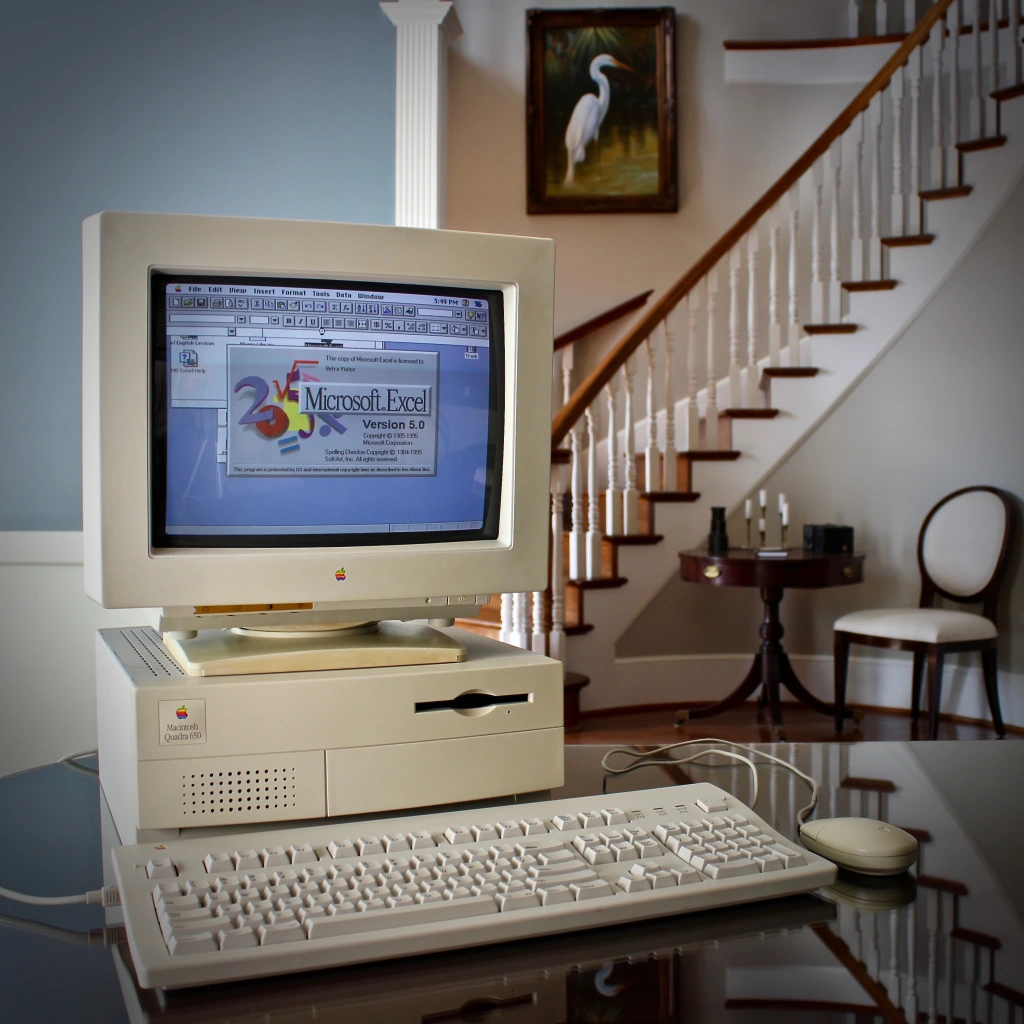 Macintosh Quadra 650 Details
Introduced
October 21, 1993
Discontinued
September 12, 1994
Model Identifier
36
Model Number
M2118
Order Number
M2107LL/A (230 MB hard drive)
M2016LL/A (230 MB hard drive and CD-ROM)
M2104LL/A (500 MB hard drive and CD-ROM)
Original Price
$2,780
$3,250
Colors
Platinum
Weight
25 Ibs.
11.339 KG
Dimensions
6" H x 13" W x 16.5" D
15.24 cm H x 33 cm W x 41.91 cm D
Mac Quadra 650 Tech Specs
Processor
| | |
| --- | --- |
| Processor | Motorola 68040 |
| Processor Speed | 33 MHz |
| Architecture | 32-bit |
| Number of Cores | 1 |
| System Bus | 33 MHz |
| Cache | 8 KB L1 |
| Coprocessor | Integrated FPU |
Storage & Media
Storage
230 MB
500 MB
Media
1 – CD-ROM
1 – 1.44 MB Floppy
Memory
Built-in Memory
4 MB
8 MB
Maximum Memory
132 MB
136 MB
Memory Slots
4 – 72 pin SIMMs
Minimum Speed
80 ns
ROM
Unknown
Interleaving Support
Yes
Display
Graphics
Graphics Card
None
Graphics Memory
512 KB
1 MB
Display Connection
1 – DB-15
Expansion
Expansion Slots
3 – NuBus
1 – PDS (Cache Bus)
Hard Drive Interface
SCSI
Connections
| | |
| --- | --- |
| Ethernet | AAUI-15 |
| Modem | None |
| ADB | 1 |
| Serial | 2 |
| SCSI | 1 – DB-25 |
| Floppy Port | None |
| Audio In | 1 – 3.5-mm mono input jack |
| Audio Out | 1 – 3.5-mm stereo output jack |
| Display | 1 – DB-15 |
Software
Power
| | |
| --- | --- |
| Backup Battery | 3.6 V lithium |
| Maximum Continuous Power | 230 W |
| Line Voltage | Unknown |
Further Reading and References
Would you like to know more about Apple products? Stay up-to-date with the latest Apple News. Check our blog for the latest releases, rumors, and updates in the world of Apple.
Disclaimer: The data presented in this article is under continuous development and has been manually collected from various sources based on their availability. The author of this article may revise this dataset as additional research is conducted and reviewed. Please note that the information is provided "as is" and "as available" without express or implied warranties. The author cannot be held responsible for any omissions, inaccuracies, or errors in the published information. Any warranties relating to this information are hereby disclaimed.
Last updated: July 15, 2023