In the ever-evolving realm of technology, milestones are etched as markers of progress. One such landmark moment for Apple arrived on October 1st, 1995, with the launch of the Power Macintosh 9515. Emerging as a cherished member of the illustrious Power Macintosh series, this computer seamlessly melded power and performance, carving a niche in the hearts of tech aficionados that remains steadfast to this day.
At its core, the Power Macintosh 9515 boasted a formidable 132 MHz PowerPC 604 processor, paired with a groundbreaking 16 MB of RAM. However, it was not just the numbers that mattered; it was the symphony of these components that heralded a new era of computing excellence. Alongside its innovative prowess, the computer sported a 1 GB or 2 GB hard drive, a rarity in its time, signaling Apple's commitment to pushing boundaries.
But it was the intricate details that truly set the Power Macintosh 9515 apart. A 4x CD-ROM drive and a 1.44 MB floppy drive paved the way for hassle-free data exchange, underpinning the machine's versatile persona. Not to be outdone, the inclusion of the 2 MB ixMicro Twin Turbo graphics card transformed the computer into an artistic canvas, appealing to professionals and enthusiasts alike.
Regrettably, the sunset all too soon on the Power Macintosh 9515. On September 1st, 1996, its production came to a close, leaving a brief yet indelible mark on the landscape of computing. Little did the world know that this computer's legacy would continue to flourish for years to come.
Fast forward 28 years, and the Power Macintosh 9515 persists as more than just a collection of circuits and codes. It resides in the hearts of Apple devotees and technology enthusiasts as a symbol of Apple's pioneering spirit. Despite the vast leaps taken by contemporary computers, the 9515 remains a testament to the company's unwavering dedication to innovation.
Whether one's allegiance lies with Apple or technology at large, the Power Macintosh 9515 is a beacon that beckons remembrance. It embodies a chapter in history that encapsulates the relentless pursuit of excellence and the desire to redefine possibilities.
While the Power Macintosh 9515 shares the essence of its predecessor, the Power Macintosh 9500, an intriguing distinction emerges. Sold exclusively in Europe and Asia, the 9515 showcased Apple's strategic approach to market segmentation, catering to distinct preferences and requirements.
In the tapestry of technology, the Power Macintosh 9515 is a thread woven with nostalgia and admiration. It beckons us to reflect on the evolution of computing while honoring the innovation that laid the foundation for today's digital landscape. As we embrace the future, let us not forget the chapters that brought us here. The Power Macintosh 9515 stands tall as an embodiment of Apple's commitment to pushing boundaries and its undeniable place in the annals of technology history.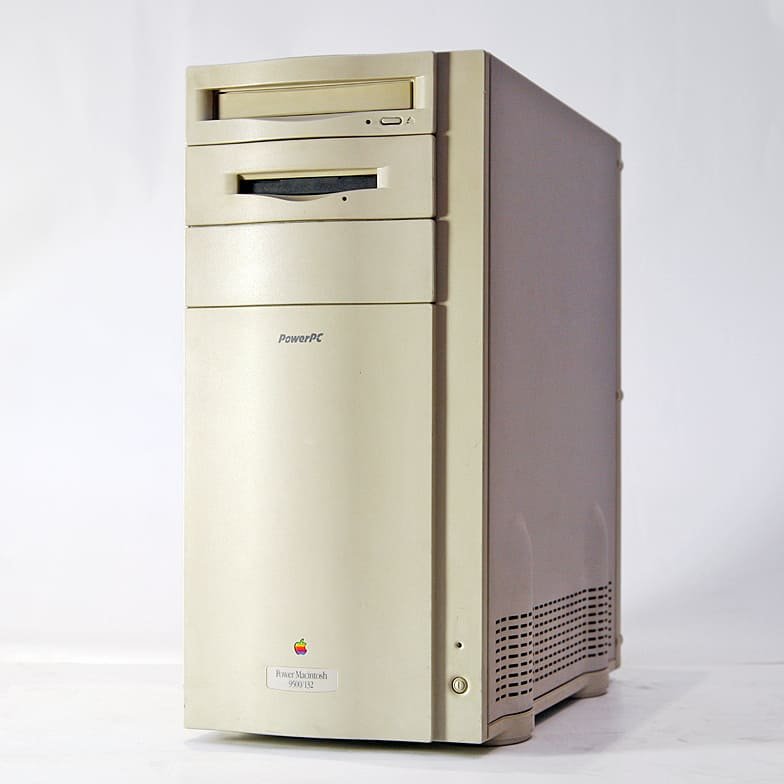 Power Macintosh 9515 Details
Introduced
October 1, 1995
Discontinued
September 1, 1996
Model Identifier
67
Model Number
M3098
Order Number
M4478J/A
Original Price
Unknown
Colors
Platinum
Weight
36.8 Ibs.
16.692 KG
Dimensions
16.9" H x 7.7" W x 15.75" D
42.9 cm H x 19.5 cm W x 40 cm D
Power Mac 9515 Tech Specs
Processor
Processor
PowerPC 604
Processor Speed
132 MHz
Architecture
32-bit
Number of Cores
1
System Bus
45 MHz
Cache
32 KB L1
512 KB L2
Coprocessor
Built-in FPU
Storage & Media
Storage
1 GB
2 GB
Media
1 – 1.44 MB Floppy
1 – 4x CD-ROM
Memory
| | |
| --- | --- |
| Built-in Memory | 16 MB |
| Maximum Memory | 1.5 GB |
| Memory Slots | 12 – 168 pin DIMM |
| Minimum Speed | 70 ns |
| ROM | Unknown |
| Interleaving Support | Yes |
Display
Graphics
| | |
| --- | --- |
| Graphics Card | ixMicro Twin Turbo |
| Graphics Memory | 2 MB (Upgradable to 4 MB) |
| Display Connection | 1 – DB-15 |
Expansion
| | |
| --- | --- |
| Expansion Slots | 6 – PCI |
| Hard Drive Interface | SCSI |
Connections
Ethernet
AAUI-15
10BASE-T
Modem
None
Wi-Fi
None
Bluetooth
None
Infrared
None
ADB
1
Serial
2
SCSI
1 – DB-25
Floppy Port
None
Audio In
1 – 3.5-mm analog input jack
Audio Out
1 – 3.5-mm analog output jack
1 – Built-in speaker
Display
1 – DB-15
Software
Power
Backup Battery
4.5 V Alkaline
Maximum Continuous Power
225 W
Line Voltage
100-125 V
200-240 V
Further Reading and References
Would you like to know more about Apple products? Stay up-to-date with the latest Apple News. Check our blog for the latest releases, rumors, and updates in the world of Apple.
Disclaimer: The data presented in this article is under continuous development and has been manually collected from various sources based on their availability. The author of this article may revise this dataset as additional research is conducted and reviewed. Please note that the information is provided "as is" and "as available" without express or implied warranties. The author cannot be held responsible for any omissions, inaccuracies, or errors in the published information. Any warranties relating to this information are hereby disclaimed.
Last updated: August 29, 2023