The Apple II was a personal computer developed and manufactured by Apple Computer, Inc. in the 1970s. It was one of the first successful home computers and played a significant role in the development of the personal computer industry.
The Apple II was known for its innovative design, user-friendly operating system, and wide range of applications and games. It was widely used in homes, schools, and businesses for a variety of purposes, including education, productivity, and entertainment. In this article, I will take a closer look at the Apple II and its history, features, and everything else you should know.
Key Takeaways
Apple developed the Apple II as a follow-up to their successful Apple-1 computer. The Apple II was designed to be a more user-friendly and versatile personal computer that could be used for a wider range of applications.
The second generation of the Apple Computer featured improved hardware, had a built-in keyboard and housing, and it came with a variety of software, including the popular programming language Apple Integer BASIC.
Apple II signed as Apple ][ was one of the first mass-produced 8-bit home computers to be successful around the world. Like Apple-1, Model II was also designed by Steve Wozniak.
It is worth noting that Steve Jobs also participated in the process of building the computer. He approved the development of work on the housing and computer power supply.
Apple II was presented by Jobs and Wozniak at the West Coast Computer Faire on April 16, 1977. The Apple II was a major success and helped establish Apple as a leader in the personal computer industry. The Apple II model was also the first model in the Apple II series computer that was developed until November 1993.
The successor to Apple II was an upgraded Apple II Plus, which hit the market on 1 June 1979. Today Apple II is 46 years old!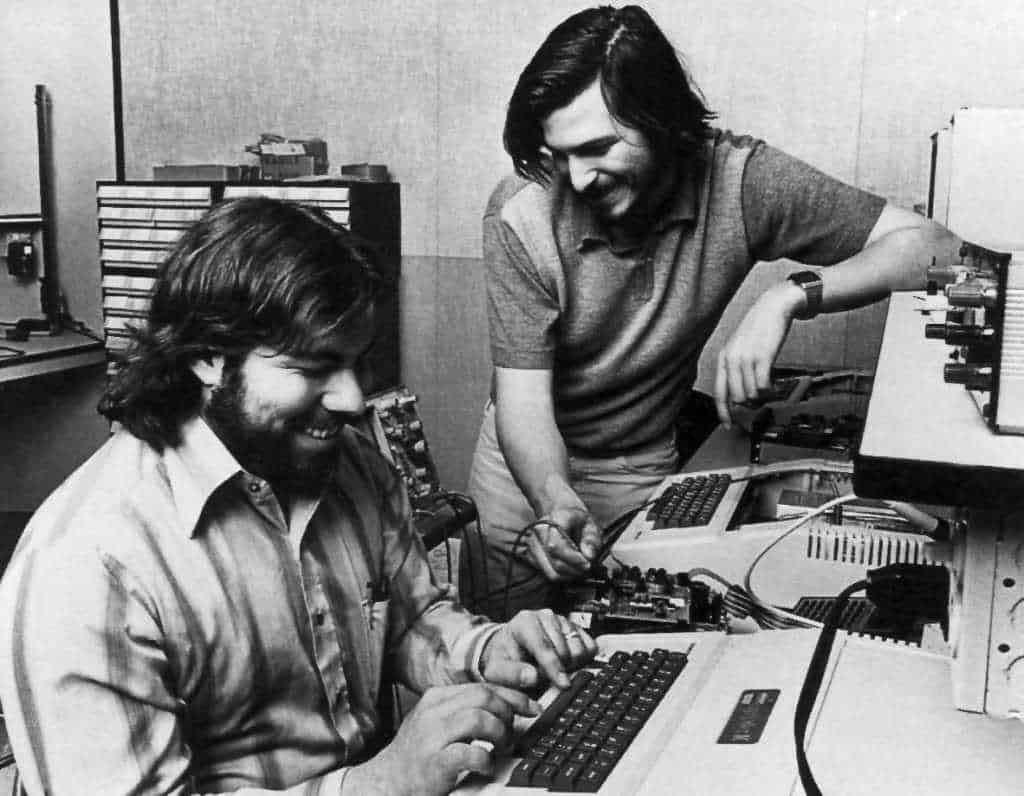 A Brief History of Apple II Computer
The Apple II was a personal computer developed and manufactured by Apple Computer (now known as Apple Inc.) in the late 1970s.
It was the first computer in Apple's successful line of personal computers, and it was one of the first personal computers to gain widespread popularity.
The Apple II was designed by Steve Wozniak, who was one of the co-founders of Apple. Wozniak designed the Apple II to be a user-friendly computer that was easy to use and understand, even for people with little or no computer experience.
The Apple II Computer was introduced in 1977 at the West Coast Computer Faire, where it received a great deal of attention and interest.
The Apple II was an immediate success and quickly became one of the most popular personal computers of the time. It was used for a wide range of applications, including business, education, and home use.
It was also popular with developers and hobbyists due to its open architecture and the availability of programming tools.
Over the years, the Apple II was updated and improved with new features and hardware. It remained popular until the early 1980s when it was gradually replaced by newer, more advanced personal computers.
Despite this, the Apple II impacted the personal computer industry and remains an important part of computer history.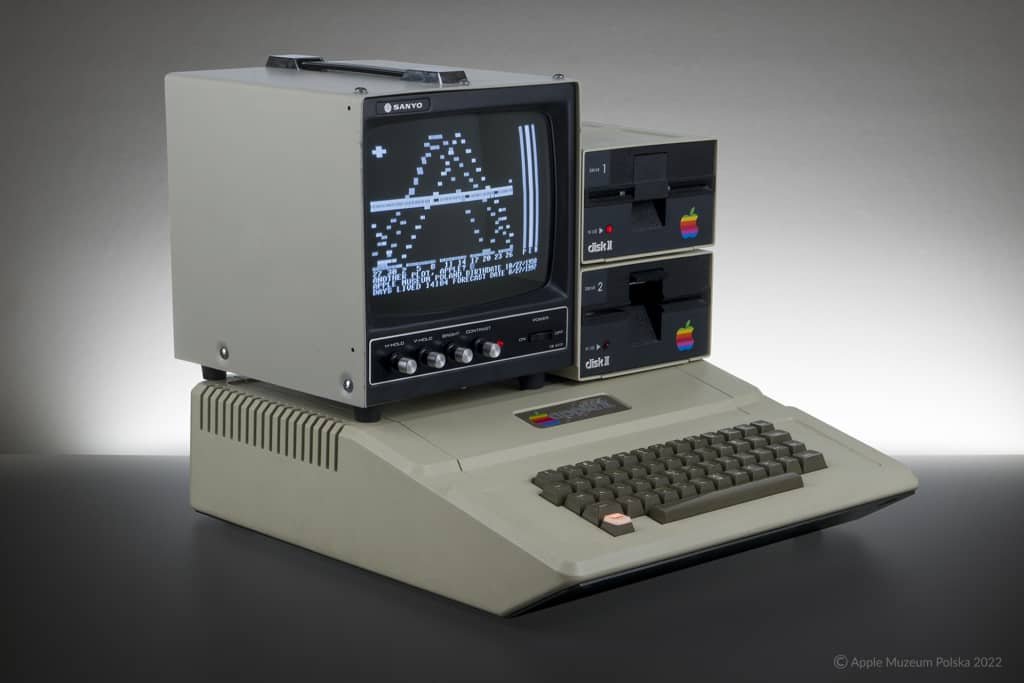 Apple II Details
Introduced
April 16, 1977
Released
June 10, 1977
Discontinued
June 1, 1979
Original Price
$1,298 (with 4 KB memory)
$2,638 (with 48 KB memory)
Colors
Beige
Weight
11.5 Ibs.
5.216 KG
Dimensions
4.25" H x 15.25" W x 18" D
10.79 cm H x 38.73 cm W x 45.72 cm D
Apple II Tech Specs
Processor
| | |
| --- | --- |
| Processor | MOS Technology 6502 |
| Speed | 1 MHz |
| Architecture | 8-bit |
| Number of Cores | 1 |
| System Bus | 1 MHz |
Memory
| | |
| --- | --- |
| Storage | None |
| Built-in Memory | None |
| Maximum Memory | 48 KB |
| Memory Slots | 24 sockets in 3 rows for 16-pin 4 KB (4096, 2104 type) or 16 KB (4116, 2116 type) modules |
| Memory Minimum Speed | 350 ns |
| ROM | 8 KB |
Connections
| | |
| --- | --- |
| Cassette | 1 – in1 – out at 1500 bps |
| Game | 1 – internal 16-pin GAME I/O |
| Display Connection | 1 – RCA composite positive video |
| Display | 1 – RCA for composite video output (Display resolution 40 x 48 – 16 colors or 280 x 192 – 6 colors) |
| Audio Out | 1 – Built-in 8-ohm speaker |
Expansion
| | |
| --- | --- |
| Slots | 8 – 50-pin Apple II peripheral |
Accessories
| | |
| --- | --- |
| Keyboard | Built-in 52-key uppercase keyboard |
| Media | Cassette Interface or Disk II floppy drive (Optional) |
Software
Power
| | |
| --- | --- |
| Line Voltage | 110 or 110 / 220V AC |
Further Reading and References
Would you like to know more about Apple products? Stay up-to-date with the latest Apple News. Check our blog for the latest releases, rumors, and updates in the world of Apple.
Disclaimer: The data presented in this article is under continuous development and has been manually collected from various sources based on their availability. The author of this article may revise this dataset as additional research is conducted and reviewed. Please note that the information is provided "as is" and "as available" without express or implied warranties. The author cannot be held responsible for any omissions, inaccuracies, or errors in the published information. Any warranties relating to this information are hereby disclaimed.
Last updated: March 7, 2023