In the fast-paced world of technology, where innovations come and go, some products leave an indelible mark that resonates with enthusiasts for decades. One such gem from Apple's early days is the Macintosh Performa 636CD, introduced to the world in 1994. Priced at a premium but boasting cutting-edge features, this personal computer became a go-to choice for many users during its short production run until July 1, 1995.
Today, as we celebrate 29 years since its release, the Performa 636CD continues to hold a special place in the hearts of Apple fans, standing as a nostalgic testament to the company's relentless pursuit of pushing the boundaries of personal computing.
When Apple unveiled the Macintosh Performa 636CD on July 18, 1994, the tech world was abuzz with excitement. Combining elegant design with state-of-the-art hardware, the Performa 636CD boasted an alluring package that left its competitors envious. While its premium price tag of $1,400 raised eyebrows, its impressive features and capabilities justified every cent.
Under the hood, the Macintosh Performa 636CD was powered by a 33 MHz Motorola 68LC040 processor, a true powerhouse for its time. The seamless performance offered by this processor provided users with a smooth and efficient computing experience. The computer was also equipped with 8 MB of RAM, a 500 MB hard drive, a 2x CD-ROM drive, and a 1.44 MB floppy drive, a marvel in storage technology during the mid-'90s.
With its versatile specifications, the Performa 636CD catered to both home users and professionals alike. For home users, it provided an unprecedented opportunity to explore multimedia content with its CD-ROM drive, while its floppy drive ensured easy data transfer and backup. At the same time, professionals marveled at its performance and reliability, making it an ideal workstation for office tasks.
Though the Macintosh Performa 636CD's production run was relatively short-lived, its impact on the industry and Apple's legacy was far-reaching. The computer's successful reception by the market showcased Apple's ability to understand the needs and desires of its consumers. This insight drove the company forward, allowing it to refine its products further and set new industry standards.
Today, as we look back on the Macintosh Performa 636CD, we are reminded of a simpler time when personal computing was still in its infancy. For many Apple fans, the Performa 636CD elicits a wave of nostalgia, taking them back to a period when the tech landscape was different, and Apple's journey was only beginning.
The Macintosh Performa 636CD, with its groundbreaking features and premium pricing, stands as a timeless reminder of Apple's unwavering commitment to innovation. Though it has been 29 years since its release, the legacy of this remarkable personal computer endures, etched into the hearts of Apple enthusiasts around the world. As we celebrate its memory, let us remember the Performa 636CD as an emblem of Apple's early days and a beacon of its continued pursuit of excellence in the world of personal computing.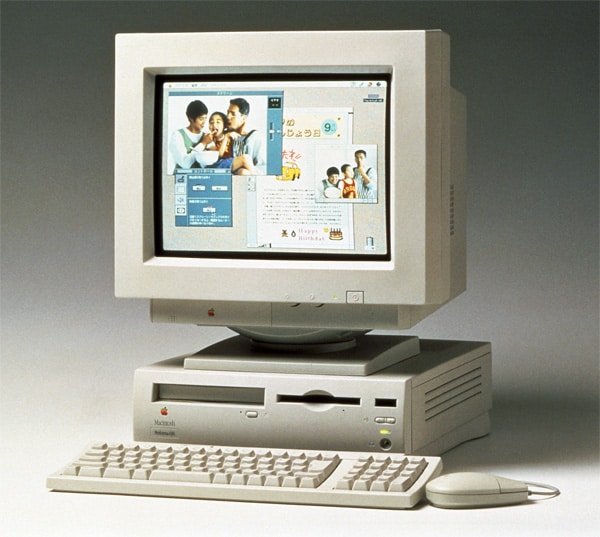 Macintosh Performa 636CD Details
Introduced
July 18, 1994
Discontinued
July 1, 1995
Model Identifier
98
Model Number
M3076
Order Number
M3402LL/A
M3402LL/B
M4156LL/A
Original Price
$1,400
Colors
Platinum
Weight
19 Ibs.
8.618 KG
Dimensions
4.3" H x 12.6" W x 16.5" D
10.92 cm H x 32 cm W x 41.91 cm D
Mac Performa 636CD Tech Specs
Processor
| | |
| --- | --- |
| Processor | Motorola 68LC040 |
| Processor Speed | 33 MHz |
| Architecture | 32-bit |
| Number of Cores | 1 |
| System Bus | 33 MHz |
| Cache | 8 KB L1 |
| Coprocessor | None |
Storage & Media
Storage
500 MB
Media
1 – 1.44 MB Floppy
1 – 2x CD-ROM (Optional)
Memory
Built-in Memory
8 MB
Maximum Memory
36 MB
64 MB
Memory Slots
1 – 72 pin SIMM
2 – 72 pin SIMM on later revisions
Minimum Speed
80 ns
ROM
Unknown
Interleaving Support
No
Display
Graphics
| | |
| --- | --- |
| Graphics Card | None |
| Graphics Memory | 1 MB |
| Display Connection | 1 – DB-15 |
Expansion
Expansion Slots
1 – LC PDS
1 – Comm
1 – Video I/O
Hard Drive Interface
IDE
Connections
Ethernet
None
Modem
14.4k (external)
Wi-Fi
None
Bluetooth
None
ADB
1
Serial
2
SCSI
1 – DB-25
Floppy Port
None
Audio In
1 – 3.5-mm analog input jack (8-bit mono)
Audio Out
1 – 3.5-mm analog output jack (8-bit stereo)
1 – Built-in speaker
Display
1 – DB-15
Software
Power
| | |
| --- | --- |
| Backup Battery | 4.5 V Alkaline |
| Maximum Continuous Power | 45 W |
| Line Voltage | Unknown |
Further Reading and References
Would you like to know more about Apple products? Stay up-to-date with the latest Apple News. Check our blog for the latest releases, rumors, and updates in the world of Apple.
Disclaimer: The data presented in this article is under continuous development and has been manually collected from various sources based on their availability. The author of this article may revise this dataset as additional research is conducted and reviewed. Please note that the information is provided "as is" and "as available" without express or implied warranties. The author cannot be held responsible for any omissions, inaccuracies, or errors in the published information. Any warranties relating to this information are hereby disclaimed.
Last updated: August 2, 2023