In the fast-paced world of technology, it's easy for the past to get overshadowed by the latest and greatest innovations. However, today we pause to celebrate an important milestone in Apple's PC history as one of its iconic creations, the Macintosh Performa 637CD, turns 29 years old.
On July 18, 1994, Apple unveiled the Macintosh Performa 637CD, part of the revered Macintosh Performa series of personal computers. Though it was in production for a mere year, from 1994 to 1995, the Performa 637CD's impact on the industry and its place in Apple's legacy cannot be underestimated.
One of the reasons the Performa 637CD made such a splash was its impressive hardware specifications, considered top-of-the-line for its time. Powered by a 33 MHz Motorola 68LC040 processor and backed by 8 MB of RAM, it boasted a 350 MB hard drive, a 2x CD-ROM drive, and a 1.44 MB floppy drive. This combination made it a formidable machine, specifically targeted at creative professionals and power users who demanded cutting-edge performance.
But quality comes at a cost, and the Performa 637CD's starting price of $2,280 placed it in the upper echelon of Apple's PC lineup. Nevertheless, its powerful hardware justified the expense for those seeking the best in personal computing during that era.
Sadly, the Performa 637CD's reign was short-lived, as Apple decided to discontinue its production on July 1, 1995, a little over a year after its initial launch. However, its impact persisted long after it vanished from store shelves.
The Macintosh Performa 637CD played a pivotal role in establishing Apple as a major player in the high-end personal computer market. It showcased the company's innovative spirit and commitment to creating powerful, user-friendly PCs. Even today, its legacy lives on, as seen in the modern Mac computers that continue to redefine the boundaries of personal computing.
The Performa 637CD's hardware may now be considered outdated, but for those who experienced its prowess, it remains a symbol of Apple's ingenuity. It was a stepping stone that paved the way for the groundbreaking technologies we now take for granted.
Interestingly, the Performa 637CD closely resembled its sibling, the Performa 636CD, but with a few notable differences. The 637CD came equipped with a slightly smaller hard drive and a 15″ Apple color monitor, while the 636CD sported a 500 MB hard drive but no monitor.
Additionally, the Performa 637CD had variations tailored for different purposes. The educational version of the computer was known as the LC 630 series, while the business variant was dubbed the Quadra 630.
As we commemorate the 29 birthday of the Macintosh Performa 637CD, let us remember its role in shaping the tech landscape. Apple's dedication to innovation and excellence remains as strong as ever, and we eagerly anticipate future breakthroughs that will build upon the legacy of this iconic machine.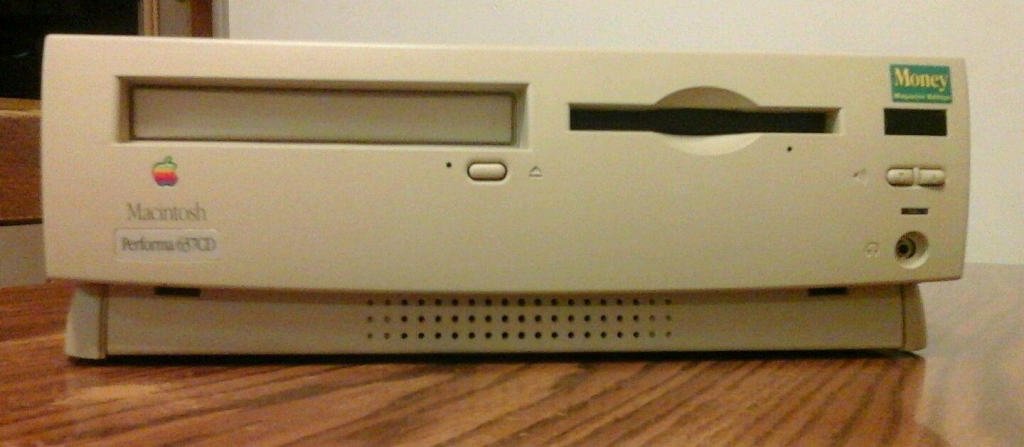 Macintosh Performa 637CD Details
Introduced
July 18, 1994
Discontinued
July 1, 1995
Model Identifier
98
Model Number
M3076
Order Number
M3598LL/A
Original Price
$2,280
Colors
Platinum
Weight
19 Ibs.
8.618 KG
Dimensions
4.3" H x 12.6" W x 16.5" D
10.92 cm H x 32 cm W x 41.91 cm D
Mac Performa 637CD Tech Specs
Processor
| | |
| --- | --- |
| Processor | Motorola 68LC040 |
| Processor Speed | 33 MHz |
| Architecture | 32-bit |
| Number of Cores | 1 |
| System Bus | 33 MHz |
| Cache | 8 KB L1 |
| Coprocessor | None |
Storage & Media
Storage
350 MB
Media
1 – 1.44 MB Floppy
1 – 2x CD-ROM (Optional)
Memory
| | |
| --- | --- |
| Built-in Memory | 8 MB |
| Maximum Memory | 36 MB |
| Memory Slots | 1 – 72 pin SIMM |
| Minimum Speed | 80 ns |
| ROM | Unknown |
| Interleaving Support | No |
Display
Graphics
| | |
| --- | --- |
| Graphics Card | None |
| Graphics Memory | 1 MB |
| Display Connection | 1 – DB-15 |
Expansion
Expansion Slots
1 – LC PDS
1 – Comm
1 – Video I/O
Hard Drive Interface
IDE
Connections
Ethernet
None
Modem
14.4k (external)
Wi-Fi
None
Bluetooth
None
ADB
1
Serial
2
SCSI
1 – DB-25
Floppy Port
None
Audio In
1 – 3.5-mm analog input jack (8-bit mono)
Audio Out
1 – 3.5-mm analog output jack (8-bit stereo)
1 – Built-in speaker
Display
1 – DB-15
Software
Power
| | |
| --- | --- |
| Backup Battery | 4.5 V Alkaline |
| Maximum Continuous Power | 45 W |
| Line Voltage | Unknown |
Further Reading and References
Would you like to know more about Apple products? Stay up-to-date with the latest Apple News. Check our blog for the latest releases, rumors, and updates in the world of Apple.
Disclaimer: The data presented in this article is under continuous development and has been manually collected from various sources based on their availability. The author of this article may revise this dataset as additional research is conducted and reviewed. Please note that the information is provided "as is" and "as available" without express or implied warranties. The author cannot be held responsible for any omissions, inaccuracies, or errors in the published information. Any warranties relating to this information are hereby disclaimed.
Last updated: August 2, 2023