On September 1st, 1980, Apple introduced the world to the Apple Disk III, an external 5.25″ floppy disk drive designed specifically for use with the Apple III computer. This new addition to the Apple lineup was manufactured and sold by the company until May 1st, 1984, making it 43 years old today.
The Disk III was a variation of the previously released Disk II but featured a modified plastic case and a proprietary connector. Despite these differences, the drive mechanism inside Disk III was identical to that of Disk II, making the two drives interchangeable with some modifications.
Although Disk III has been discontinued for over 43 years, it remains a significant piece of Apple's history and a reminder of the company's early efforts in the world of personal computing. The Disk III was a crucial component for the Apple III and Apple III Plus computers, allowing users to store and transfer data in a time before the widespread use of hard drives and USB drives.
As technology continues to evolve at a rapid pace, it's important to remember the innovations of the past that have paved the way for the devices and platforms we use today. The Apple Disk III may be long gone, but it will always hold a special place in the history of Apple and the personal computing industry as a whole.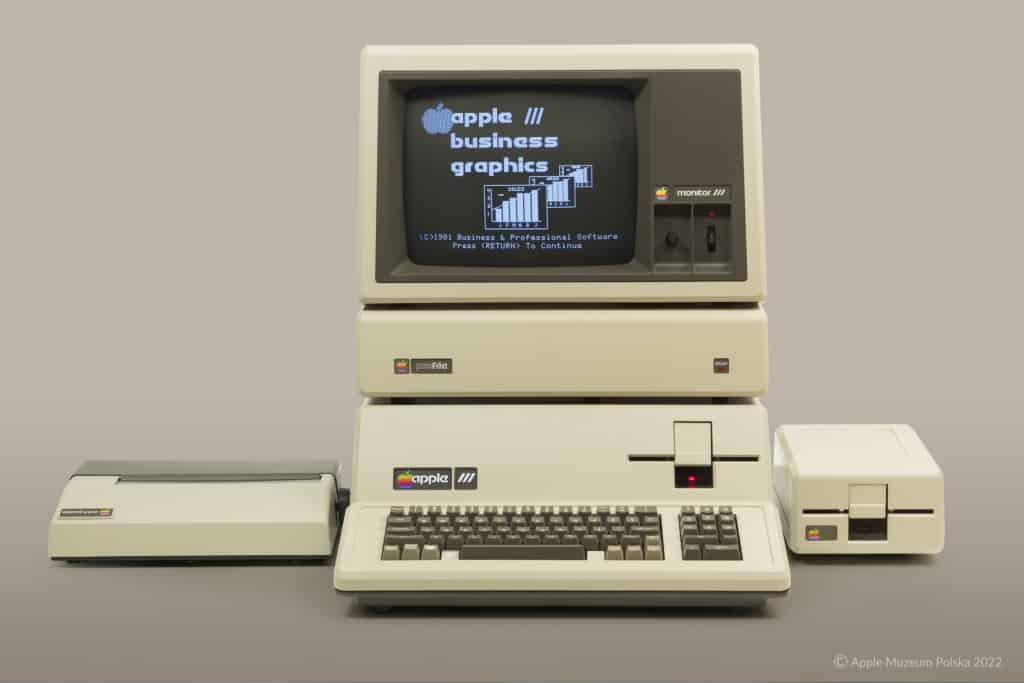 Apple Disk III Details
| | |
| --- | --- |
| Introduced | September 1, 1980 |
| Discontinued | May 1, 1984 |
| Model Number | A3M0004 |
| Original Price | Unknown |
| Colors | Beige |
| Weight | Unknown |
| Dimensions | Unknown |
System Requirements
Connections
Connection
1 – 26-pin ribbon cable connector (Apple III)
1 – DB-25 (Apple III Plus)
Ports
None
Further Reading and References
Would you like to know more about Apple products? Stay up-to-date with the latest Apple News. Check our blog for the latest releases, rumors, and updates in the world of Apple.
Disclaimer: The data presented in this article is under continuous development and has been manually collected from various sources based on their availability. The author of this article may revise this dataset as additional research is conducted and reviewed. Please note that the information is provided "as is" and "as available" without express or implied warranties. The author cannot be held responsible for any omissions, inaccuracies, or errors in the published information. Any warranties relating to this information are hereby disclaimed.
Last updated: March 7, 2023