In the early 1990s, personal computing was rapidly evolving, and Apple was at the forefront of innovation. In 1993, Apple introduced a groundbreaking addition to its Macintosh series, the Macintosh Color Classic. This compact yet powerful personal computer captured the hearts of tech enthusiasts and Apple fans alike. Today, as the Macintosh Color Classic celebrates 30 years since its release, we take a trip down memory lane to explore its impact on the world of personal computing.
On February 10, 1993, Apple pulled back the curtain on the Macintosh Color Classic, and it immediately caught the attention of technology enthusiasts. Priced at $1,390, the Color Classic boasted impressive specs for its time, including a 16 MHz Motorola 68030 processor, a Motorola 68882 FPU coprocessor, 4 MB of RAM, and a 10-inch color display. Back then, a color monitor was a luxury, and the Color Classic's tiny yet remarkably crisp 512 x 384 pixel display wowed users.
The Macintosh Color Classic's all-in-one design was a masterpiece in itself. It featured an integrated 10-inch Sony Trinitron display capable of supporting thousands of colors with a video memory upgrade. The 512 x 384 pixel resolution, though unusual, allowed for vivid and vibrant visuals.
One unique feature of the Color Classic was its ability to run Apple IIe emulation using a PDS card, catering to fans of the Apple II line. This feature allowed users to experience the best of both worlds – the power of the Macintosh and the nostalgia of the Apple IIe.
Another remarkable aspect was the accessibility of its motherboard. Opening the rear panel and sliding out the board made upgrades and modifications a breeze, a feature appreciated by tech-savvy users. The built-in microphone above the screen was an added bonus.
Despite its appeal, the Macintosh Color Classic had its share of limitations. The 16-bit motherboard restricted RAM expansion and constricted performance. This earned it the nickname "Compromised Mac." However, these shortcomings didn't dampen its popularity. Users loved the Macintosh Color Classic for its adorable appearance and found creative ways to enhance its capabilities, including upgrading to support 640 x 480 resolution and using video cards for larger external monitors.
The Macintosh Color Classic was a hit during its brief production run from 1993 to 1994. Unfortunately, Apple discontinued it on May 16, 1994, making it a short-lived gem in the Macintosh lineup. However, its influence on future Macintosh models was undeniable, and it paved the way for advancements in design and technology.
Today, the Macintosh Color Classic has attained collector's item status, cherished by those who remember its impact on the world of personal computing. For many, it symbolizes a time of innovation and nostalgia, when computing was taking its first colorful steps into the future.
In retrospect, the Macintosh Color Classic may not have been the most powerful or long-lasting model in the Macintosh series, but its charm and significance cannot be overstated. Its compact design, innovative features, and dedicated fan base ensured that it remains a beloved piece of computing history.
As we celebrate 30 years of the Macintosh Color Classic, let us remember the impact it had on personal computing and the enduring legacy it left behind. While it may no longer be in production, its spirit lives on in the hearts of Apple enthusiasts, forever etched in the annals of computing history.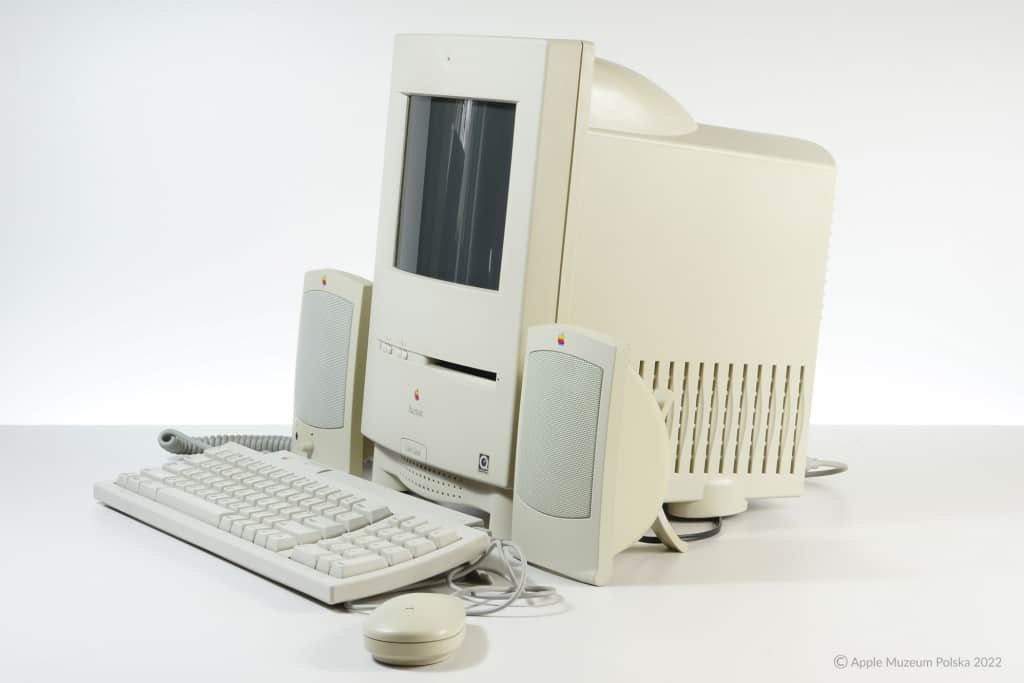 Macintosh Color Classic Details
Introduced
February 10, 1993
Discontinued
May 16, 1994
Model Identifier
49
Model Number
M1600
Order Number
M1601LL/A
M1602LL/A
M1605LL/A
Original Price
$1,390
Colors
Platinum
Weight
22.5 Ibs.
10.205 KG
Dimensions
14.5" H x 9.9" W x 12.6" D
36.83 cm H x 25.14 cm W x 32 cm D
Mac Color Classic Tech Specs
Processor
| | |
| --- | --- |
| Processor | Motorola 68030 |
| Processor Speed | 16 MHz |
| Architecture | 32-bit |
| Number of Cores | 1 |
| System Bus | 16 MHz |
| Cache | 0.5 KB L1 |
| Coprocessor | Motorola 68882 FPU (Optional) |
Storage & Media
Storage
40 MB
80 MB
160 MB
Media
1.44 MB floppy
Memory
| | |
| --- | --- |
| Built-in Memory | 4 MB |
| Maximum Memory | 10 MB |
| Memory Slots | 2 – 30 pin SIMM |
| Minimum Speed | 100 ns |
| ROM | Unknown |
| Interleaving Support | No |
Display
| | |
| --- | --- |
| Built-in Display | 10" RGB CRT display |
| Resolution | 512 x 342 |
| Pixel Density | Unknown |
Graphics
Graphics Card
None
Graphics Memory
256 KB (256 colors)
512 KB (32,768 colors)
Display Connection
N/A
Expansion
| | |
| --- | --- |
| Expansion Slots | 1 – LC PDS |
| Hard Drive Interface | SCSI |
Connections
Ethernet
None
Modem
None
ADB
2
Serial
2
SCSI
1 – DB-25
Floppy Port
None
Audio In
1 – 3.5-mm mono input jack
Audio Out
1 – 3.5-mm mono output jack
1 – Built-in speaker
Display
N/A
Software
Power
| | |
| --- | --- |
| Backup Battery | 3.6 V lithium |
| Maximum Continuous Power | 100 W |
| Line Voltage | N/A |
Further Reading and References
Would you like to know more about Apple products? Stay up-to-date with the latest Apple News. Check our blog for the latest releases, rumors, and updates in the world of Apple.
Disclaimer: The data presented in this article is under continuous development and has been manually collected from various sources based on their availability. The author of this article may revise this dataset as additional research is conducted and reviewed. Please note that the information is provided "as is" and "as available" without express or implied warranties. The author cannot be held responsible for any omissions, inaccuracies, or errors in the published information. Any warranties relating to this information are hereby disclaimed.
Last updated: June 30, 2023