In the ever-evolving landscape of technology, it's important to take a moment and appreciate the products that paved the way for the innovations we enjoy today. One such product that holds a special place in Apple's rich history is the Macintosh Color Display. Introduced on December 1, 1992, this 14-inch Color RGB Monitor marked a significant milestone in Apple's journey towards providing high-quality displays to their users.
With a screen resolution of up to 640 x 480 pixels and a density of 70 dots per inch, the Macintosh Color Display brought vibrant colors and enhanced visuals to the Macintosh IIvi and IIvx computers. Its ability to display a staggering 32,000 colors was a breakthrough in the early 1990s, captivating users with its immersive and vivid graphical experience.
The Macintosh Color Display featured a DA-15 video connection, ensuring seamless integration with the Macintosh IIvi and IIvx systems. This tailored design showcased Apple's commitment to optimizing user experience by providing a display specifically built for their machines. It was a testament to the company's dedication to creating a cohesive ecosystem of hardware and software, where every component worked harmoniously together.
Upon its release, the Macintosh Color Display had a starting price of $589. While this may seem steep by today's standards, it was a justifiable investment for professionals and enthusiasts who demanded top-notch color accuracy and visual fidelity. Apple's reputation for delivering premium products often came with a price tag that reflected the quality and innovation embedded within its offerings.
Unfortunately, the Macintosh Color Display's reign was short-lived. Merely a year later, on August 1, 1993, Apple made the difficult decision to discontinue the display. The exact reasons behind this choice remain unclear, but it is likely that technological advancements and market demands played a role in the decision. Apple, known for its commitment to pushing the boundaries of technology, had to adapt and focus on the next big leap in display innovation.
31 years have passed since the Macintosh Color Display's debut, and it holds a special place in the annals of Apple's product lineup. While it may no longer be in production, its impact on the company's trajectory cannot be understated. The Macintosh Color Display exemplifies Apple's ongoing pursuit of excellence in display technology, setting the stage for the revolutionary products that followed in subsequent years.
Today, Apple's displays are nothing short of breathtaking, with the Super Retina display technology found in the iPhone, iPad, and Mac lineup pushing the limits of visual fidelity. The Macintosh Color Display laid the foundation for this legacy, showcasing Apple's early commitment to color accuracy, sharpness, and immersive experiences.
For those fortunate enough to possess a Macintosh Color Display, it serves as a cherished piece of Apple history—a physical reminder of the company's unwavering dedication to innovation and the pursuit of perfection. From the Macintosh II through the Power Mac G3, this display forged a path for future advancements, each iteration building upon the previous in a relentless pursuit of delivering the best visual experiences to users.
As we celebrate the 31 since the release of the Macintosh Color Display, let us take a moment to appreciate the impact it had on the industry and its role in shaping Apple's display technology. It stands as a testament to Apple's unwavering commitment to pushing boundaries, creating products that redefine our expectations, and setting the stage for the future of technology.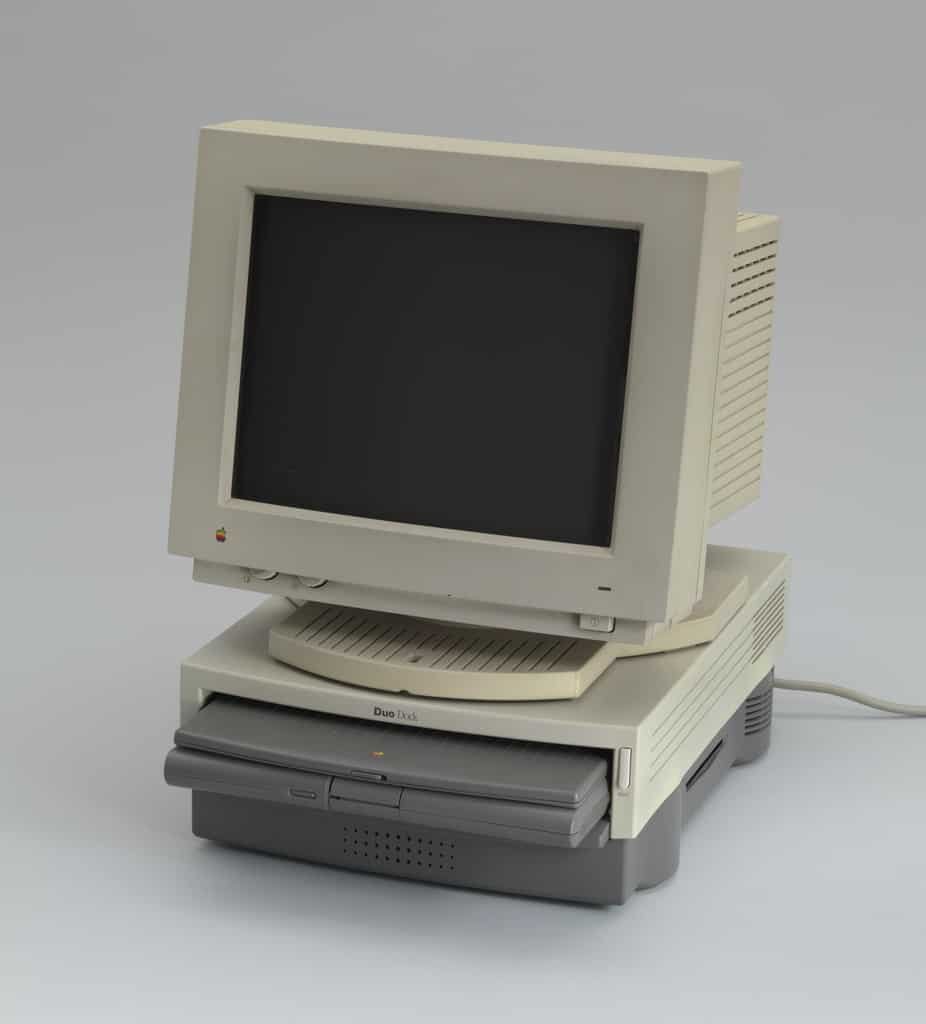 Macintosh Color Display Details
Introduced
December 1, 1992
Discontinued
August 1, 1993
Model Number
M1212
Order Number
Unknown
Original Price
$589
Colors
Platinum
Weight
24 Ibs.
10.886 KG
Dimensions
13" H x 13.4" W x 14" D
33 cm H x 34.03 cm W x 35.56 cm D
System Requirements
Display Specs
| | |
| --- | --- |
| Type | CRT (Trinitron) |
| Size | 14" |
| Viewable Area | 11.5" |
| Colors | 32,000 |
| Brightness | Unknown |
| Resolutions | 640 x 480 pixels at 66.7 Hz |
| Viewing Angle | Unknown |
| Contrast Ratio | Unknown |
| Response Time | Unknown |
| Pixel Pitch | 0.26 mm |
| Pixel Density | 70 dpi |
Connections
| | |
| --- | --- |
| Connection | DA-15 |
| Audio | None |
| Camera | None |
| Ports | Unknown |
Power
| | |
| --- | --- |
| Maximum Continuous Power | 55 W |
Further Reading and References
Would you like to know more about Apple products? Stay up-to-date with the latest Apple News. Check our blog for the latest releases, rumors, and updates in the world of Apple.
Disclaimer: The data presented in this article is under continuous development and has been manually collected from various sources based on their availability. The author of this article may revise this dataset as additional research is conducted and reviewed. Please note that the information is provided "as is" and "as available" without express or implied warranties. The author cannot be held responsible for any omissions, inaccuracies, or errors in the published information. Any warranties relating to this information are hereby disclaimed.
Last updated: June 26, 2023