In the annals of computing history, certain milestones stand out as defining moments. One such milestone was the introduction of the Apple Macintosh Performa 5420CD in the year 1996. A member of the illustrious Macintosh Performa series, this personal computer swiftly captured the hearts of Macintosh enthusiasts worldwide.
What set the Performa 5420CD apart was its cutting-edge specifications. Housing a 120 MHz PowerPC 603e processor, a vibrant 15-inch color CRT display, 16 MB of RAM, a capacious 1.6 GB hard drive, a zippy 4x CD-ROM drive, and a reliable 1.44 MB floppy drive, it was a powerhouse wrapped in a sleek design. This fusion of formidable hardware and elegant aesthetics made the Performa 5420CD an irresistible choice for users seeking excellence on all fronts.
Regrettably, the Performa 5420CD had a relatively short tenure, bidding adieu on March 1, 1997. Despite its fleeting presence, it etched an indelible mark in Apple's history, standing as a testament to the company's indomitable spirit of innovation.
Sharing its lineage with the Performa 5400 and Power Macintosh 5400, the 5420CD boasted an all-in-one desktop configuration, complete with a built-in 15″ shadow mask display. Equipped with 1 MB of VRAM, it could effortlessly render 8-bit color at an impressive 832 x 624 pixels and 16-bit color at 640 x 480 pixels. The heart of this machine, the "Alchemy" logic board, played host to a robust PowerPC 603e processor, clocked at an impressive 120 MHz in the 5420CD variant.
With two 168-pin DIMM slots, users had the liberty to expand RAM beyond the initial 8 MB soldered onto the motherboard, reaching a maximum of 136 MB. The inclusion of three diverse expansion slots – a PCI slot, a Comm Slot II for internal modems or Ethernet cards, and a video-in slot for an Apple TV Tuner Card – demonstrated Apple's foresight in anticipating user needs. The 4x CD-ROM and external hard drives were seamlessly integrated through a SCSI bus, while the 1.6 GB internal hard disk drive operated via an IDE bus. The built-in floppy drive, a reliable workhorse, supported 1.44 MB high-density disks.
Out of the box, the Performa 5420CD came pre-installed with Mac OS 7.5.3, complemented by System Enabler 410 and a curated selection of bundled software. Its journey continued up until Mac OS 9.1, showcasing the machine's enduring compatibility with evolving software landscapes. Notably, the L2 cache slot also doubled as a processor direct slot, enabling enthusiasts to elevate performance by upgrading to a PowerPC G3 processor.
As the Macintosh Performa 5420CD turns 27, its legacy continues to thrive. For many, it symbolizes the halcyon days of Macintosh computing, when Apple's innovations were fresh and exhilarating. Though the Performa 5420CD has exited the stage, it remains an adored chapter in Apple's chronicle, immortalizing the company's pioneering ethos.
Intriguingly, the Performa 5420CD shares an uncanny resemblance with its sibling, the Performa 5410CD. The key differentiator? A striking black casing, marking it as one of the rare black all-in-one Macs in its era. Alas, this marvel was exclusively available in Europe and Asia, leaving North America untouched by its allure.
In retrospect, the Apple Macintosh Performa 5420CD was more than a computer; it was a harbinger of a new era. Its departure may have marked the end of an era, but its legacy lives on, an enduring testament to Apple's ceaseless pursuit of excellence.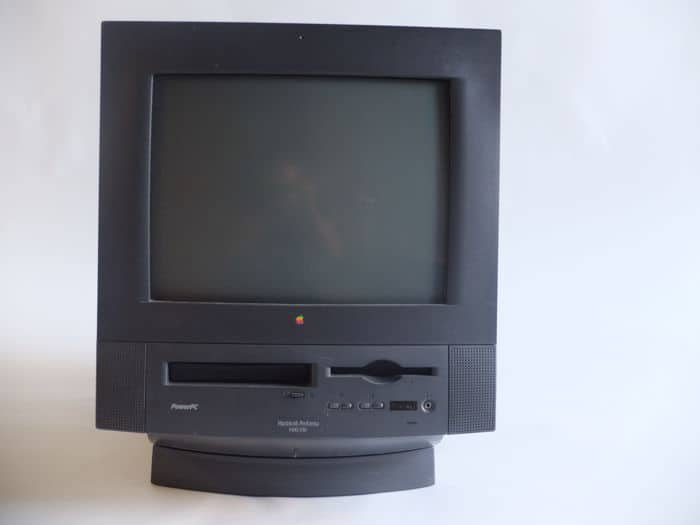 Macintosh Performa 5420CD Details
Introduced
April 22, 1996
Discontinued
March 1, 1997
Model Identifier
74
Model Number
M3046
Order Number
M4751J/A
Original Price
Unknown
Colors
Black
Weight
47 Ibs.
21.318 KG
Dimensions
17.5" H x 15.1" W x 16" D
44.45 cm H x 38.35 cm W x 40.64 cm D
Mac Performa 5420 Tech Specs
Processor
Processor
PowerPC 603e
Processor Speed
120 MHz
Architecture
32-bit
Number of Cores
1
System Bus
40 MHz
Cache
32 KB L1
256 KB L2 (Optional)
Coprocessor
Built-in FPU
Storage & Media
Storage
1.6 GB
Media
1 – 1.44 MB Floppy
1 – 4x CD-ROM
Memory
| | |
| --- | --- |
| Built-in Memory | 16 MB |
| Maximum Memory | 136 MB |
| Memory Slots | 2 – 168 pin DIMM |
| Minimum Speed | 70 ns |
| ROM | Unknown |
| Interleaving Support | No |
Display
Built-in Display
15″ Shadow Mask RGB CRT Display
Resolution
640×480 at 16-bit
800×600 at 8-bit
832×624 at 8-bit
Graphics
| | |
| --- | --- |
| Graphics Card | None |
| Graphics Memory | 1 MB |
| Display Connection | None |
Expansion
Expansion Slots
1 – LC PDS (Cache Bus)
1 – Comm. II Slot
1 – Video I/O
1 – TV Tuner
Hard Drive Interface
IDE
Connections
Ethernet
1 – 10BASE-T (Optional)
Modem
None
ADB
1
Serial
2
SCSI
1 – DB-25
Floppy Port
None
Audio In
1 – 3.5-mm analog input jack
1 – Built-in microphone
Audio Out
2 – 3.5-mm analog output jack
2 – Built-in speaker
Display
None
Software
Power
| | |
| --- | --- |
| Backup Battery | 4.5 V Alkaline |
| Maximum Continuous Power | 220 W |
| Line Voltage | Unknown |
Further Reading and References
Would you like to know more about Apple products? Stay up-to-date with the latest Apple News. Check our blog for the latest releases, rumors, and updates in the world of Apple.
Disclaimer: The data presented in this article is under continuous development and has been manually collected from various sources based on their availability. The author of this article may revise this dataset as additional research is conducted and reviewed. Please note that the information is provided "as is" and "as available" without express or implied warranties. The author cannot be held responsible for any omissions, inaccuracies, or errors in the published information. Any warranties relating to this information are hereby disclaimed.
Last updated: September 16, 2023