In the ever-evolving world of technology, it's important to occasionally look back and appreciate the devices that paved the way for the innovations we enjoy today. One such device that holds a special place in the hearts of Mac enthusiasts is the Macintosh Performa 600. Released by Apple in 1992, this personal computer, part of the Macintosh Performa series, left a lasting impact with its powerful performance and groundbreaking design.
The Macintosh Performa 600 came equipped with an impressive array of specifications that made it a force to be reckoned with in its time. Its heart was a 32 MHz Motorola 68030 processor, complemented by a Motorola 68882 FPU coprocessor, enabling seamless multitasking and efficient processing power. With either 4 MB or 5 MB of RAM, the Performa 600 had enough memory to handle various tasks and applications.
Storage capabilities were equally impressive, boasting a hard drive with options for 80 MB or 160 MB of data. This provided ample space for users to store their documents, media files, and software. Furthermore, the inclusion of a 2x CD-ROM drive, a revolutionary feature at the time, allowed users to explore the world of multimedia like never before. Additionally, the Macintosh Performa 600 featured a 1.44 MB floppy drive, an essential tool for transferring data and installing software.
While the Macintosh Performa 600 delivered notable performance, it wasn't without its quirks and limitations. Some users were perplexed by Apple's decision to use a 32 MHz CPU on a 16 MHz bus, resulting in slower performance compared to its predecessor, the Mac IIci, which was still available. Surprisingly, the older 16 MHz Mac IIx even outperformed the Performa 600 on certain benchmarks, leaving some scratching their heads.
Another downside was the absence of support for a level 2 cache in the Processor Direct Slot, although the computer was compatible with accelerators. This limitation, although not a deal-breaker for most users, was a letdown for those seeking optimal performance.
Despite its performance setbacks, the Macintosh Performa 600 made its mark in the design realm. It was the first Macintosh to feature a built-in CD-ROM drive, revolutionizing the way users interacted with multimedia content. Additionally, its metal case design provided a sleek and modern aesthetic that set it apart from its predecessors. The Performa 600's design choices would go on to influence future Macintosh models.
Today, 31 years after its initial release, the Macintosh Performa 600 and 600CD stands as a testament to Apple's dedication to pushing technological boundaries. While it may not have achieved the commercial success Apple had hoped for, it remains a cherished relic in the hearts of tech enthusiasts and collectors alike. Its powerful performance and innovative design are remembered fondly, reminding us of the leaps and bounds made in the world of personal computing.
The Macintosh Performa 600 holds a significant place in tech history, representing a pivotal moment in Apple's product lineup. Despite its performance limitations and subsequent discontinuation, it played a crucial role in shaping the trajectory of future Macintosh models. As we reflect on the Macintosh Performa 600's contributions to the world of personal computing, we appreciate the path it paved for the devices we rely on today.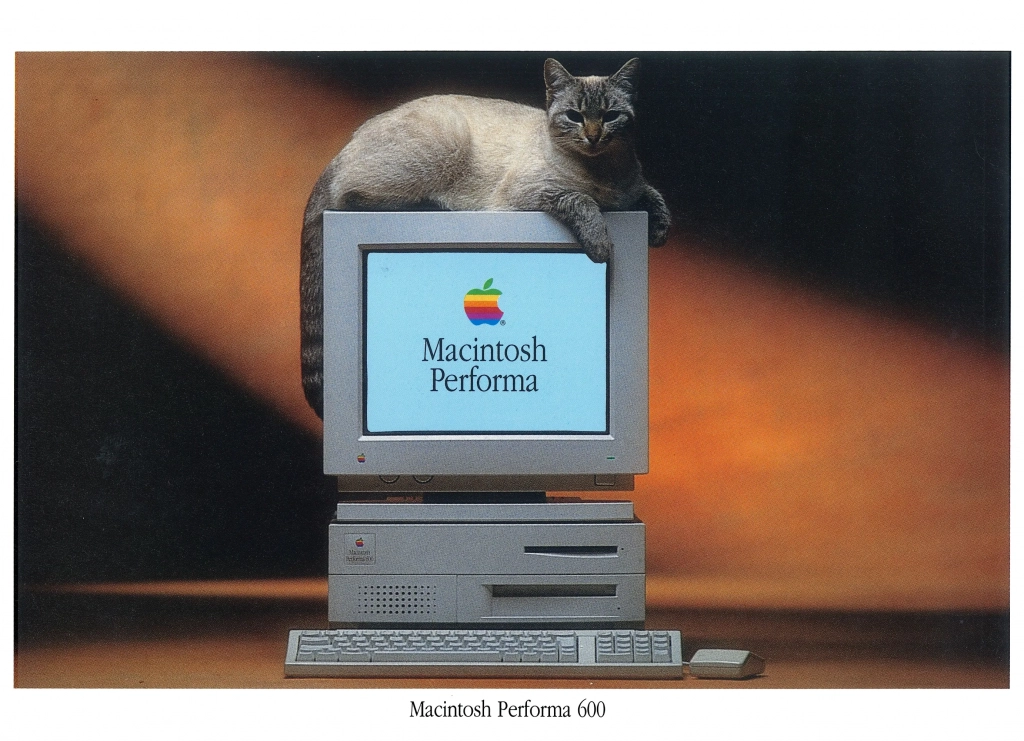 Macintosh Performa 600 Details
Introduced
September 14, 1992
Discontinued
October 18, 1993
Model Identifier
45
Model Number
M1350
Order Number
K0119LL/A (600 with 4 MB RAM)
K0121LL/A (600 with 5 MB RAM)
K0144LL/A (600CD)
K0145LL/A (600CD)
Original Price
$2,000
Colors
Platinum
Weight
25 Ibs.
11.339 KG
Dimensions
6" H x 13" W x 16.5" D
15.24 cm H x 33.02 cm W x 41.91 cm D
Mac Performa 600 Tech Specs
Processor
| | |
| --- | --- |
| Processor | Motorola 68030 |
| Processor Speed | 32 MHz |
| Architecture | Unknown |
| Number of Cores | 1 |
| System Bus | 16 MHz |
| Cache | 0.5 KB L1 |
| Coprocessor | Motorola 68882 FPU (Optional) |
Storage & Media
Storage
80 MB (600)
160 MB (600CD)
Media
1 – 2x CD-ROM (600CD)
1 – 1.44 MB floppy
Memory
Built-in Memory
4 MB
5 MB
Maximum Memory
68 MB
Memory Slots
4 – 30 pin SIMM
Minimum Speed
80 ns
ROM
Unknown
Interleaving Support
No
Display
Graphics
Graphics Card
None
Graphics Memory
512 KB
1 MB
Display Connection
Unknown
Expansion
Expansion Slots
3 – NuBus
1 – PDS
Hard Drive Interface
SCSI
Connections
| | |
| --- | --- |
| Ethernet | None |
| Modem | None |
| ADB | 2 |
| Serial | 2 |
| SCSI | 1 – DB-25 |
| Floppy Port | Unknown |
| Audio In | 1 – 3.5-mm mono input jack |
| Audio Out | 1 – 3.5-mm mono output jack |
| Display | Unknown |
Software
Power
| | |
| --- | --- |
| Backup Battery | 3.6 V lithium |
| Maximum Continuous Power | 230 W |
| Line Voltage | Unknown |
Further Reading and References
Would you like to know more about Apple products? Stay up-to-date with the latest Apple News. Check our blog for the latest releases, rumors, and updates in the world of Apple.
Disclaimer: The data presented in this article is under continuous development and has been manually collected from various sources based on their availability. The author of this article may revise this dataset as additional research is conducted and reviewed. Please note that the information is provided "as is" and "as available" without express or implied warranties. The author cannot be held responsible for any omissions, inaccuracies, or errors in the published information. Any warranties relating to this information are hereby disclaimed.
Last updated: June 18, 2023