In the fast-paced world of technology, where gadgets evolve at lightning speed, there are certain creations that transcend time and stand as lasting symbols of innovation. The Apple Macintosh PowerBook 190cs, a trailblazing laptop from the 90s, remains an indelible mark of that era's technological prowess and design finesse.
In the annals of tech history, 1995 marked a defining moment with the introduction of the Apple Macintosh PowerBook 190cs. A coveted member of the heralded Macintosh PowerBook series, this laptop struck a harmonious chord between sleek aesthetics, formidable hardware, and an unparalleled user experience. On that fateful August 28th, Apple enthusiasts were introduced to a laptop that not only pushed boundaries but also carried a price tag of $2,200 – a sum that attested to its extraordinary offerings.
The beating heart of the PowerBook 190cs was its cutting-edge hardware configuration, a testament to Apple's ceaseless pursuit of technological excellence. Nestled within its chassis was the commanding 33 MHz Motorola 68LC040 processor, delivering computational prowess that stood as a hallmark of the time. The laptop's crowning jewel, a vibrant 10.4″ color LCD display, elevated visual experiences to new heights.
Accompanying this processing might be an 8 MB RAM, a colossal 500 MB hard drive, and a 1.44 MB floppy drive. In an era where the term 'portability' was redefined daily, these specifications forged a laptop that didn't compromise on performance, delivering an experience akin to wielding a powerhouse in the palm of your hand.
Beauty and functionality converged seamlessly in the PowerBook 190cs, showcasing Apple's unwavering commitment to design excellence. With sleek lines and a form that exuded sophistication, the laptop was more than a piece of technology – it was a statement. Apple's emphasis on aesthetics didn't detract from practicality; instead, it enhanced the user's interaction with technology.
Time marches on, and technological marvels of yesteryears often fade into obscurity. However, the PowerBook 190cs stands tall as a reminder of an era defined by both innovation and ingenuity. After 28 years, its allure remains undiminished. A veritable collector's item, the PowerBook 190cs continues to command respect and admiration from ardent Apple enthusiasts.
In the ever-evolving tech landscape, even the most iconic creations must eventually step aside to make room for the new. The PowerBook 190cs was discontinued on September 1, 1996, closing a chapter on an era that defined a generation's relationship with laptops. Yet, its legacy thrives. Its impact endures, a testament to Apple's visionary design philosophy.
The PowerBook 190cs was more than a snapshot in time; it was a stepping stone for further innovation. It marked the culmination of Apple's collaboration with the Motorola 68040 CPU and offered an 8-bit dual-scan passive matrix color display. However, the absence of an internal modem bay and ethernet port prompted users to seek these peripherals separately.
Interestingly, the laptop shared its enclosure with the PowerBook 5300 series, presenting the possibility of upgrading with 5300 components. This allowed for enhancements like video card inclusion to support external monitors and even the installation of infrared circuitry.
Not content with the ordinary, the PowerBook 190 series unveiled an expansion bay module that accommodated a 1.44 floppy disk drive, underscoring Apple's propensity for modularity. This module could be interchanged with compatible third-party removable storage drives and hard drives, providing users with customization choices that were revolutionary for the time. The option for an external monitor through an optional video card and IrDA compatibility further solidified its position as a trailblazer.
The PowerBook 190 series' symbiotic relationship with the PowerBook 5300 series demonstrated Apple's intent to evolve and adapt. These laptops could also be upgraded to incorporate a PowerPC processor, showcasing the company's foresight in shaping the trajectory of computing technology.
In an age where gadgets become obsolete as swiftly as they're introduced, the Apple Macintosh PowerBook 190cs is a beacon of endurance. Its sleek design, powerful hardware, and unmatched user experience are a testament to the indomitable spirit of innovation that defines Apple. A journey back to the 90s reveals not just a laptop, but a masterpiece that continues to inspire awe and reverence among technology aficionados and collectors alike.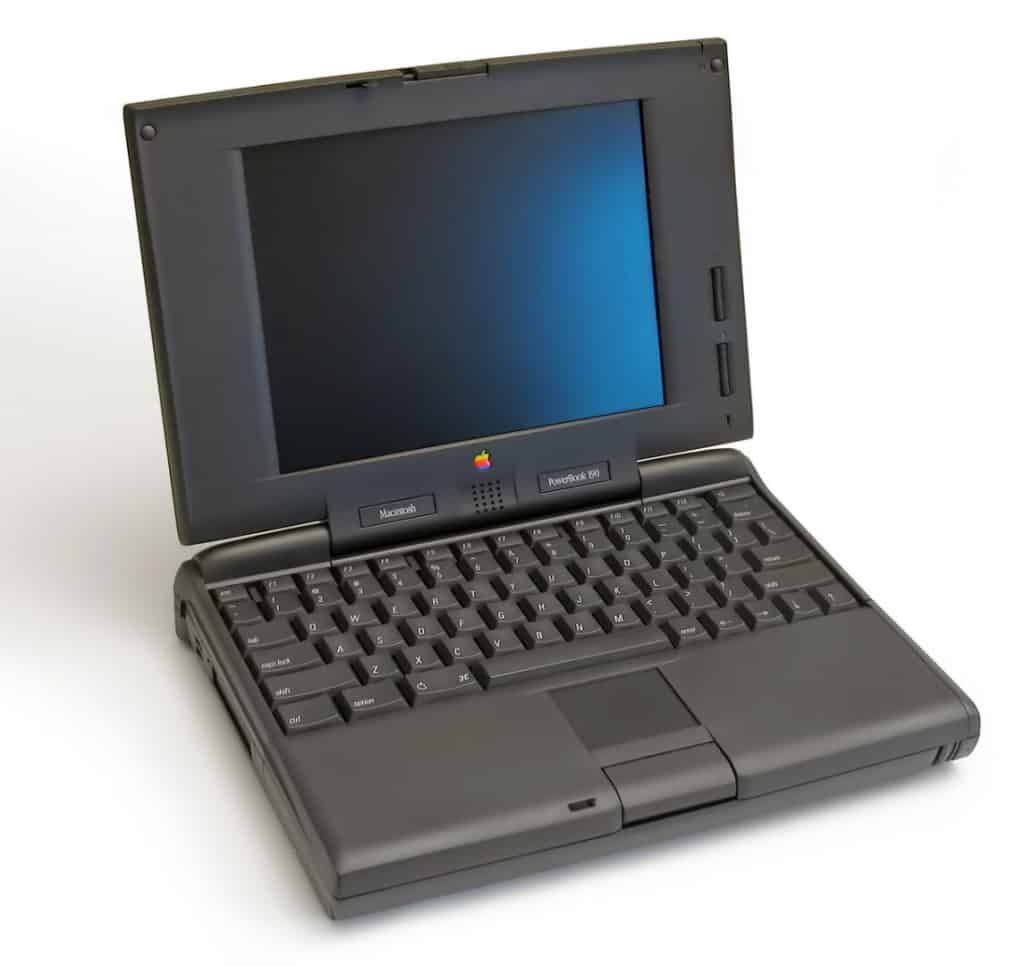 Macintosh PowerBook 190cs Details
Introduced
August 28, 1995
Discontinued
September 1, 1996
Model Identifier
122
Model Number
M3047
Order Number
M4073LL/A
Original Price
$2,200
Colors
Dark Grey
Weight
6.3 Ibs.
2.857 KG
Dimensions
2" H x 11.5" W x 8.5" D
5.08 cm H x 29.21 cm W x 21.6 cm D
PowerBook 190cs Tech Specs
Processor
Processor
Motorola 68LC040
Processor Speed
33 MHz (External)
66 MHz (Internal)
Architecture
32-bit
Number of Cores
1
System Bus
33 MHz
Cache
8 KB L1
Coprocessor
Built-in
Storage & Media
| | |
| --- | --- |
| Storage | 500 MB |
| Media | 1 – 1.44 MB floppy |
Memory
Built-in Memory
8 MB
Maximum Memory
36 MB
40 MB
Memory Slots
1 – PB 53xx
Minimum Speed
70 ns
ROM
Unknown
Interleaving Support
No
Display
| | |
| --- | --- |
| Built-in Display | 10.4″ color passive-matrix/dual-scan LCD |
| Resolutions | 640 x 480 |
Graphics
| | |
| --- | --- |
| Graphics Card | Optional |
| Graphics Memory | 512 KB with optional Graphics Card |
| Display Connection | 1 – Mini-15 (Optional) |
Expansion
| | |
| --- | --- |
| Expansion Slots | 2 – Type II or 1 – III PC Card |
| Hard Drive Interface | IDE |
| Bays | 5.25-inch bay |
Connections
Wi-Fi
None
Ethernet
None
Modem
None
Bluetooth
None
ADB
1
Serial
1
SCSI
1 – HDI-30
Floppy Port
None
Audio In
1 – 3.5-mm analog input jack
1 – Built-in microphone
Audio Out
1 – 3.5-mm analog output jack
1 – Built-in speaker
Infrared
Optional Macintosh PowerBook Infrared Upgrade Kit
Display
1 – Mini-15 (Optional)
Keyboard and trackpad
| | |
| --- | --- |
| Keyboard | Built-in 64-key (U.S.) or 64-key (ISO) 3.0-mm travel keyboard |
| Trackpad | Built-in trackpad pointing device |
Software
Power
| | |
| --- | --- |
| System Battery | 16.8 V Lithium-Ion |
| Backup Battery | Unknown |
| Maximum Continuous Power | 45 W |
| Line Voltage | Unknown |
| Power Adapter | Unknown |
Further Reading and References
Would you like to know more about Apple products? Stay up-to-date with the latest Apple News. Check our blog for the latest releases, rumors, and updates in the world of Apple.
Disclaimer: The data presented in this article is under continuous development and has been manually collected from various sources based on their availability. The author of this article may revise this dataset as additional research is conducted and reviewed. Please note that the information is provided "as is" and "as available" without express or implied warranties. The author cannot be held responsible for any omissions, inaccuracies, or errors in the published information. Any warranties relating to this information are hereby disclaimed.
Last updated: August 28, 2023