In the summer of 1993, Apple introduced a groundbreaking addition to their Macintosh Quadra series – the Quadra 840AV. Despite its relatively short lifespan of just over a year, this personal computer left a lasting impact on the world of personal computing. Join us as we take a trip down memory lane and explore the features and significance of the Macintosh Quadra 840AV.
At the heart of the Quadra 840AV was its powerful 40 MHz Motorola 68040 processor, which delivered impressive speed and efficiency for its time. Paired with 8 MB or 16 MB of RAM and a range of storage options, including a 230 MB, 500 MB, or 1 GB hard drive, this machine was a force to be reckoned with. With a CD-ROM drive, a 1.44 MB floppy drive, and an Audio-Visual card featuring RCA video and S-video I/O, the Quadra 840AV provided a complete multimedia experience.
With a starting price of $3,550, the Quadra 840AV was positioned as a high-end computer targeting professionals in the video and audio industries. Its powerful capabilities made it an ideal tool for tasks such as video editing, graphic design, and multimedia production. Back in the early '90s, this machine was a symbol of cutting-edge technology and performance.
While the Quadra 840AV had a relatively short lifespan, it made a lasting impact on the Macintosh Quadra series. Sharing its case with the Quadra 800 and incorporating the AV circuitry from the Centris 660av, it represented a culmination of Apple's technological advancements at the time. Running a 40 MHz CPU, it stood as Apple's fastest 68040-based computer ever.
One standout feature of the Quadra 840AV was its use of the AT&T DSP chip, clocked at 66 MHz, making it even faster than its predecessor, the Centris 660AV. This, combined with the GeoPort high-speed serial port, made the Quadra 840AV and the 660AV the sole members of the Quadra family to boast these advanced capabilities.
One popular application for the AV Quadras, including the Quadra 840AV, was the ability to add text and graphics to videos. This opened up new creative possibilities for professionals in the video production industry, allowing them to enhance their projects with visually appealing elements.
Today, the Macintosh Quadra 840AV holds a special place in the hearts of tech enthusiasts and collectors. Though 30 years old, this vintage computer continues to captivate those who appreciate the evolution of personal computing. Its limited production run and unique features make it a cherished item among Apple enthusiasts and a testament to the company's innovative spirit.
The Macintosh Quadra 840AV may have had a relatively short-lived existence, but its impact on the world of personal computers was significant. With its powerful processor, advanced multimedia capabilities, and targeted appeal to professionals, it represented the cutting-edge technology of its time. While it may no longer be a mainstream computing option, the Quadra 840AV remains a cherished piece of tech history and a reminder of Apple's relentless pursuit of innovation.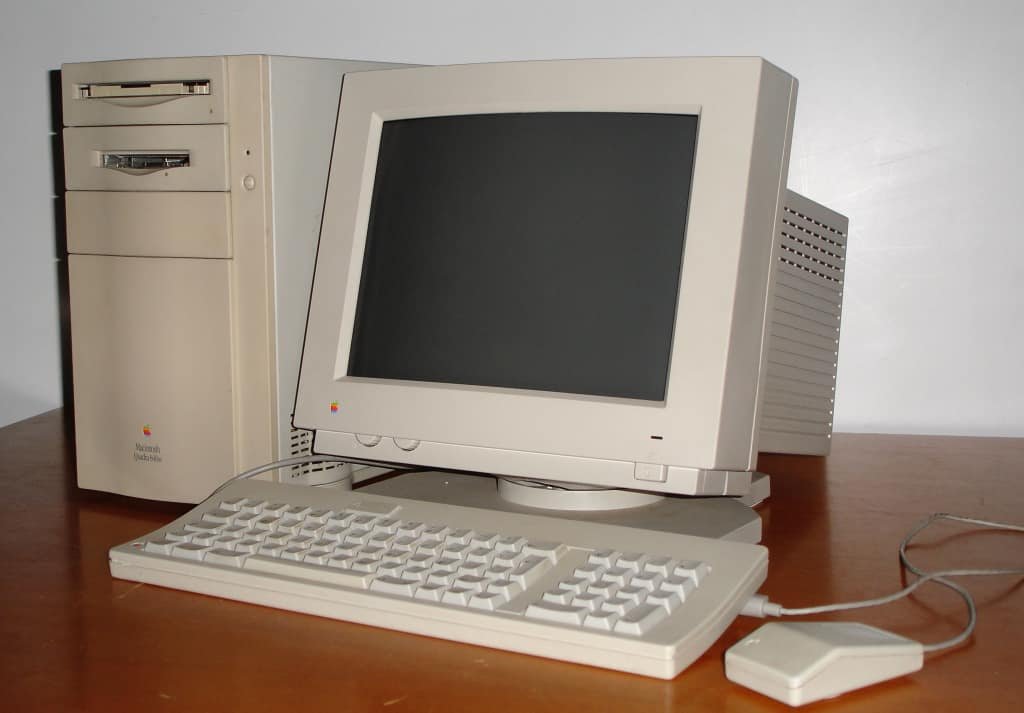 Macintosh Quadra 840AV Details
Introduced
July 29, 1993
Discontinued
July 18, 1994
Model Identifier
78
Model Number
M9020
Order Number
M9025LL/A
M9028LL/A
M1836LL/A
M1837LL/A
M1838LL/A
Original Price
$3,550
$4,100
$5,100
Colors
Platinum
Weight
25.3 Ibs.
11.475 KG
Dimensions
14" H x 7.7" W x 15.75" D
35.56 cm H x 19.55 cm W x 40 cm D
Mac Quadra 840AV Tech Specs
Processor
| | |
| --- | --- |
| Processor | Motorola 68040 |
| Processor Speed | 40 MHz |
| Architecture | 32-bit |
| Number of Cores | 1 |
| System Bus | 40 MHz |
| Cache | 8 KB L1 |
| Coprocessor | 66 MHz AT&T 3210 digital signal processor |
Storage & Media
Storage
230 MB
500 MB
1 GB
Media
1 – CD-ROM
1 – 1.44 MB Floppy
Memory
Built-in Memory
8 MB
16 MB
Maximum Memory
128 MB
Memory Slots
4 – 72 pin SIMMs
Minimum Speed
60 ns
ROM
Unknown
Interleaving Support
Yes
Display
Graphics
Graphics Card
None
Graphics Memory
1 MB
4 MB
Display Connection
1 – DB-15
Expansion
Expansion Slots
3 – NuBus
1 – DAV
Hard Drive Interface
SCSI
Connections
| | |
| --- | --- |
| Ethernet | AAUI-15 |
| Modem | None |
| ADB | 1 |
| Serial | 2 |
| SCSI | 1 – DB-25 |
| Floppy Port | None |
| Audio In | 1 – 3.5-mm stereo input jack |
| Audio Out | 1 – 3.5-mm stereo output jack |
| Display | 1 – DB-15 |
Software
Power
| | |
| --- | --- |
| Backup Battery | 3.6 V lithium |
| Maximum Continuous Power | 200 W |
| Line Voltage | Unknown |
Further Reading and References
Would you like to know more about Apple products? Stay up-to-date with the latest Apple News. Check our blog for the latest releases, rumors, and updates in the world of Apple.
Disclaimer: The data presented in this article is under continuous development and has been manually collected from various sources based on their availability. The author of this article may revise this dataset as additional research is conducted and reviewed. Please note that the information is provided "as is" and "as available" without express or implied warranties. The author cannot be held responsible for any omissions, inaccuracies, or errors in the published information. Any warranties relating to this information are hereby disclaimed.
Last updated: July 7, 2023