In the ever-evolving world of personal computing, few names are as iconic as Apple. Throughout its history, Apple has introduced groundbreaking products that have left a lasting impact on the tech industry. One such milestone in Apple's journey is the Macintosh LC 575, which was launched on February 2nd, 1994, as part of the Macintosh LC series.
Though it had a relatively short lifespan, lasting until April 3rd, 1995, the Macintosh LC 575 remains an important piece of Apple's history, celebrating its 29-year anniversary this year.
Positioned as a budget-friendly option, the Macintosh LC 575 was priced at $1,700 upon its release, making it accessible to a wider range of consumers compared to other Apple computers of the time. But don't be fooled by its affordable price tag; this compact powerhouse was packed with impressive features that made it stand out in the crowded personal computing market.
At its heart, the Macintosh LC 575 boasted a 33 MHz Motorola 68LC040 processor, a Motorola 68882 FPU coprocessor, and a 14-inch CRT color display—state-of-the-art technology for its era. Depending on the configuration, it came with either 5 MB or 8 MB of RAM and a hard drive capable of storing 160 MB or 320 MB of data. Additionally, users could enjoy the convenience of a CD-ROM drive and a 1.44 MB floppy drive, making the Macintosh LC 575 a versatile machine suitable for both work and play.
One notable feature that set the Macintosh LC 575 apart from its predecessors was the introduction of a new "Comm" expansion slot. This slot offered users the ability to add a modem, Ethernet connectivity, and more, expanding the computer's capabilities even further.
Despite its impressive specifications and positive reception, the Macintosh LC 575 was eventually discontinued in April 1995. However, for those who were fortunate enough to experience this computer, it remains a cherished memory of a time when Apple was leading the personal computing revolution.
It's worth noting that the consumer version of the Macintosh LC 575 was branded as the Performa 575 series, offering a similar experience with minor variations.
Software-wise, the Macintosh LC 575 shipped with an array of essential tools, including System 7.1.1, Finder 7.1.3, LaserWriter 7.1.2, PowerTalk 1.0, and QuickTime 1.6.1. Additionally, it featured AppleScript 1.0, Macintosh Drag 'n' Drop, Sound Manager, and Extensions Manager 2.0.
The LC 575, also known as the Performa 575, 577, and 578, was essentially a Quadra 605 motherboard housed in an LC 520/550 case, proving that even in its budget-friendly lineup, Apple delivered high-performance hardware and computing experiences.
In certain markets, an education-specific version of the Macintosh LC 575 was available, equipped with 4 MB of RAM and lacking a CD-ROM drive.
Though its time on the market was relatively short, the Macintosh LC 575 remains a testament to Apple's commitment to innovation and affordability. As we celebrate its 29-year anniversary, let us remember the impact this remarkable machine had on the history of personal computing and the legacy it helped create for Apple.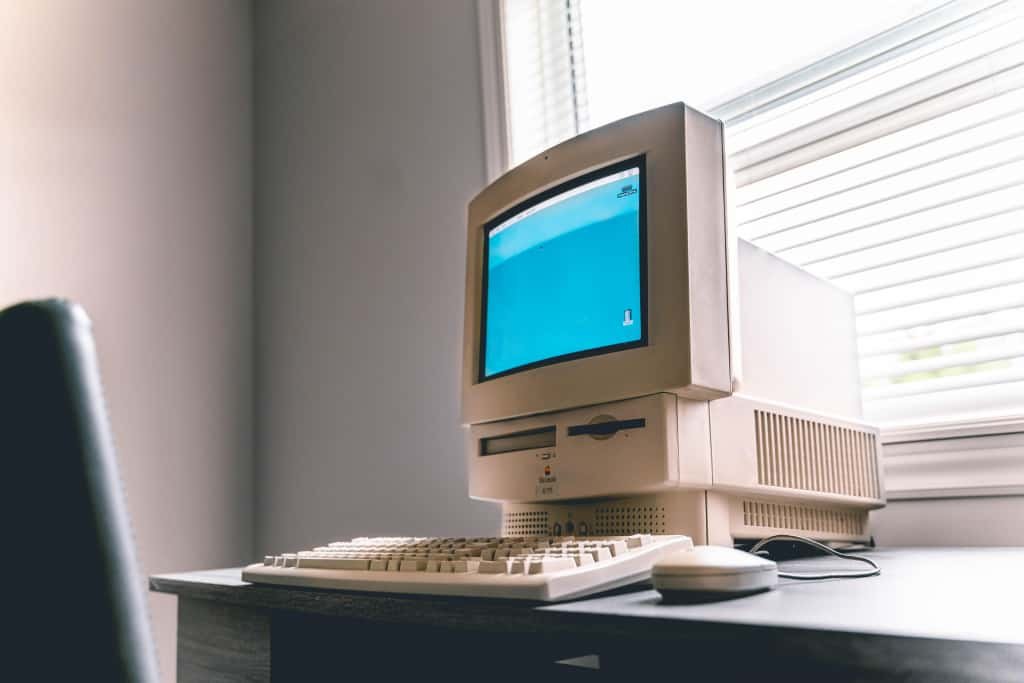 Macintosh LC 575 Details
Introduced
February 2, 1994
Discontinued
April 3, 1995
Model Identifier
92
Model Number
M1640
Order Number
Unknown
Original Price
$1,700
Colors
Platinum
Weight
40.5 Ibs.
18.370 KG
Dimensions
17.9" H x 13.5" W x 16.5" D
45.46 cm H x 34.29 cm W x 41.91 cm D
Mac LC 575 Tech Specs
Processor
| | |
| --- | --- |
| Processor | Motorola 68LC040 |
| Processor Speed | 33 MHz |
| Architecture | 32-bit |
| Number of Cores | 1 |
| System Bus | 33 MHz |
| Cache | 8 KB L1 |
| Coprocessor | Motorola 68882 FPU (Optional) |
Storage & Media
Storage
80 MB
160 MB
250 MB
320 MB
Media
1 – CD-ROM
1 – 1.44 MB Floppy
Memory
Built-in Memory
5 MB
8 MB
Maximum Memory
68 MB (Actual)
36 MB (Apple)
Memory Slots
1 – 72 pin SIMM
Minimum Speed
80 ns
ROM
Unknown
Interleaving Support
No
Display
| | |
| --- | --- |
| Built-in Display | 14″ RGB |
| Resolution | 640 x 480 |
Graphics
| | |
| --- | --- |
| Graphics Card | None |
| Graphics Memory | 512 KB (Upgradeable to 1 MB) |
| Display Connection | 1 – DB-15 |
Expansion
Expansion Slots
1 – LC PDS (Cache Bus)
1 – Comm. Slot
Hard Drive Interface
SCSI
Connections
Ethernet
None
Modem
None
ADB
2
Serial
2
SCSI
1 – DB-25
Floppy Port
None
Audio In
1 – 3.5-mm analog input jack
1 – Built-in microphone
Audio Out
2 – 3.5-mm analog output jack
2 – Built-in speaker
Display
1 – DB-15
Software
Power
| | |
| --- | --- |
| Backup Battery | 4.5 V Alkaline |
| Maximum Continuous Power | 40 W |
| Line Voltage | Unknown |
Further Reading and References
Would you like to know more about Apple products? Stay up-to-date with the latest Apple News. Check our blog for the latest releases, rumors, and updates in the world of Apple.
Disclaimer: The data presented in this article is under continuous development and has been manually collected from various sources based on their availability. The author of this article may revise this dataset as additional research is conducted and reviewed. Please note that the information is provided "as is" and "as available" without express or implied warranties. The author cannot be held responsible for any omissions, inaccuracies, or errors in the published information. Any warranties relating to this information are hereby disclaimed.
Last updated: July 23, 2023