In the bustling tech landscape of the mid-90s, Apple was not just a pioneer in personal computing; it was also making a significant mark in the server market. One notable entry in its Workgroup Server series, the Apple Workgroup Server 7250, made its debut on February 26, 1996. While its time in the spotlight was short-lived, this powerful machine left an indelible mark on the ever-evolving world of technology.
The Workgroup Server 7250 was a technological marvel of its era. Sporting a robust 120 MHz PowerPC 601 processor, 16 MB of RAM, and a hard drive capacity of either 1.2 GB or 2 GB, this server was a force to be reckoned with. Apple's attention to detail didn't stop there; it also featured a 4x or 8x CD-ROM drive and a 1.44 MB floppy drive. This comprehensive package made it a reliable and well-rounded solution for businesses and organizations seeking a dependable server.
Upon its launch, the Workgroup Server 7250 garnered praise for its impressive specifications and user-friendly design. With a price tag of $2,670, it seemed like a promising addition to Apple's lineup. However, its time in the limelight was surprisingly brief, as it was discontinued just two months later on April 21, 1996. Despite its short tenure on the market, the 7250 remains a significant piece of technology history, symbolizing the rapid pace of technological advancement during that era.
Today, 27 years later, the Workgroup Server 7250 may be a relic of the past, but its legacy endures. It serves as a testament to Apple's commitment to innovation and its relentless pursuit of delivering cutting-edge technology solutions.
The Workgroup Server 7250 wasn't just a flash in the pan; it was a versatile member of the PowerPC processor-based Workgroup Server family from Apple. It catered to the needs of medium-sized workgroups in various sectors, including business, education, and publishing. What set it apart was its compatibility with both Macintosh and Windows software-based computers, making it an ideal choice for diverse work environments.
Apple Workgroup Servers have always been synonymous with reliability, affordability, and high performance. These systems provided organizations with efficient shared network services and secure centralized storage. The Workgroup Server 7250 continued this tradition and, with the Mac OS's familiar graphical interface, made its capabilities exceptionally user-friendly.
Underneath its unassuming exterior, the Workgroup Server 7250 packed a punch. Its 120-megahertz PowerPC 601 processor, complete with on-chip cache and level 2 memory cache, delivered outstanding performance. The inclusion of three PCI slots ensured that users could easily expand and customize their systems with a variety of cards.
To enhance the efficiency of network administrators and cater to users' diverse needs, the Workgroup Server 7250 offered a choice of three software bundle solutions. The Applications Server Solution provided a range of Apple and third-party software, enhancing administration, reliability, productivity, and performance.
The AppleShare Server Solution took it a step further, including AppleShare file and print server software, remote administration software, and Apple Remote Access MultiPort Server software. Both of these solutions also included AppleShare Client for Windows software, facilitating seamless integration with Windows-based systems. Finally, the Apple Internet Server Solution equips users with all the tools needed to establish a web presence swiftly.
The Workgroup Server 7250 was not just a powerhouse; it was also elegantly designed, featuring a desktop case design initially introduced by the Power Macintosh 7500. This server arrived with pre-installed server software, streamlining the setup process for users.
For those looking for a business-oriented alternative, the Power Macintosh 7200 was the answer, closely related to the Macintosh Workgroup Server 7250.
In retrospect, the Apple Workgroup Server 7250 may have had a brief moment in the sun, but its impact on the tech world and its testament to Apple's innovative spirit continues to shine. It serves as a reminder of how far technology has come and the relentless pursuit of excellence that drives the industry forward.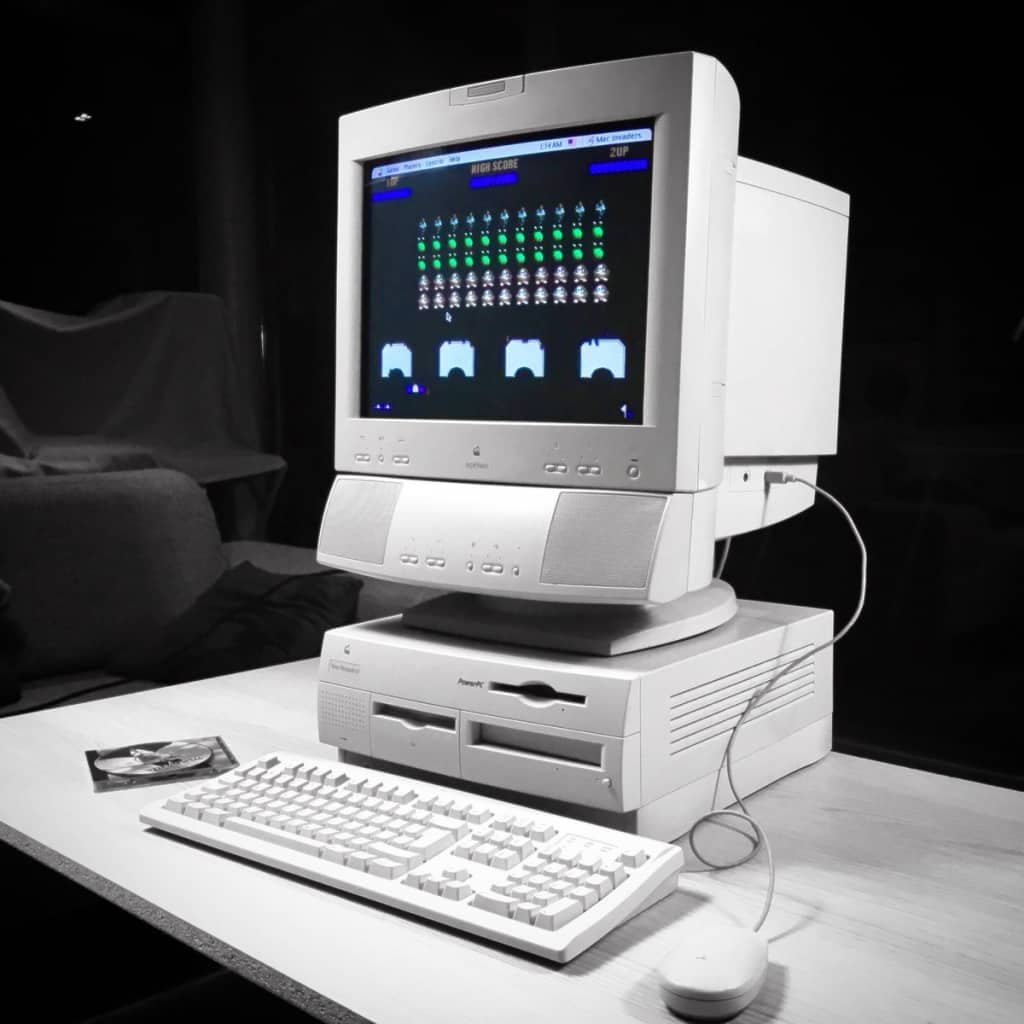 Workgroup Server 7250 Details
Introduced
February 26, 1996
Discontinued
April 21, 1997
Model Identifier
108
Model Number
M3979
Order Number
M4336LL/A
M4335LL/A
M4337LL/A
M5483LL/A
M5482LL/A
M5484LL/A
Original Price
$2,670
$3,180
$3,390
Colors
Platinum
Weight
22 Ibs.
9.979 KG
Dimensions
6.15" H x 14.37" W x 16.93" D
15.6 cm H x 36.5 cm W x 43 cm D
Mac WGS 7250 Tech Specs
Processor
Processor
PowerPC 601
Processor Speed
120 MHz
Architecture
32-bit
Number of Cores
1
System Bus
40 MHz
Cache
32 KB L1
256 KB L2
Coprocessor
Built-in FPU
Storage & Media
Storage
1.2 GB
2 GB
Media
1 – 1.44 MB Floppy
1 – 4x CD-ROM or 8x CD-ROM
Memory
| | |
| --- | --- |
| Built-in Memory | 16 MB |
| Maximum Memory | 512 MB |
| Memory Slots | 4 – 168 pin FPM DIMM |
| Minimum Speed | 70 ns |
| ROM | Unknown |
| Interleaving Support | None |
Display
Graphics
Graphics Card
None
Graphics Memory
1 MB
4 MB
Display Connection
1 – DB-15
Expansion
| | |
| --- | --- |
| Expansion Slots | 3 – PCI |
| Hard Drive Interface | SCSI |
Connections
Ethernet
1 – AAUI-15
1 – 10BASE-T
Modem
None
Wi-Fi
None
Bluetooth
None
Infrared
None
ADB
1
Serial
2
SCSI
1 – DB-25
Floppy Port
None
Audio In
1 – 3.5-mm analog input jack
Audio Out
1 – 3.5-mm analog output jack
1 – Built-in speaker
Display
1 – DB-15
Software
Power
| | |
| --- | --- |
| Backup Battery | 3.6 V Lithium |
| Maximum Continuous Power | 150 W |
| Line Voltage | 100-270 V AC |
Further Reading and References
Would you like to know more about Apple products? Stay up-to-date with the latest Apple News. Check our blog for the latest releases, rumors, and updates in the world of Apple.
Disclaimer: The data presented in this article is under continuous development and has been manually collected from various sources based on their availability. The author of this article may revise this dataset as additional research is conducted and reviewed. Please note that the information is provided "as is" and "as available" without express or implied warranties. The author cannot be held responsible for any omissions, inaccuracies, or errors in the published information. Any warranties relating to this information are hereby disclaimed.
Last updated: September 2, 2023