The year was 1996; grunge was in full swing, and the internet was just a toddler taking its first wobbly steps. Amidst this digital dawn, Apple introduced the Power Macintosh 5260, a machine that would briefly but significantly etch its name into the annals of computing history.
Priced at a starting point of $1,400, the Power Macintosh 5260 was the embodiment of cutting-edge technology in its era. With a robust 100 MHz or 120 MHz PowerPC 603e processor, a 14-inch color CRT display, and a memory ranging from 8 MB to 16 MB, it was a powerhouse for its time.
The computer also came equipped with an 800 MB or 1.2 GB hard drive, a 4x or 8x CD-ROM drive, and the ever-reliable 1.44 MB floppy drive, making it versatile enough to cater to a wide range of user needs.
However, its time in the spotlight was short-lived. On March 1, 1997, the Power Macintosh 5260 was discontinued, leaving behind a void that was soon filled by its successor, the Power Macintosh 5400. Still, the legacy of the 5260 endures as a testament to Apple's unwavering commitment to innovation and high-quality computing technology.
The Power Macintosh 5260 was more than just hardware. It came bundled with a suite of software that added tremendous value to the user experience. The software lineup included Mac OS 7.5.3, Finder 7.5.5, LaserWriter 8.3.3, Apple Guide, AppleScript 1.0.1, ColorSync 1.0.5, QuickDraw 3D, QuickDraw GX, CD-ROM features like Apple CD-ROM and Foreign File Access, Apple Photo Access, QuickTime 2.1, Speech Manager, Adobe Type Manager 3.8.3, and PC Exchange. This comprehensive software package ensured that users had the tools they needed at their fingertips.
The Power Macintosh 5260 wasn't just about what you saw on the surface; its internals were equally impressive. Housing a PowerPC 603e RISC microprocessor clocked at 100 MHz, this machine was designed for optimal performance. It also boasted AV features, making it a versatile multimedia workhorse.
The internal architecture was just as intriguing. With three internal buses – the 64-bit wide 603e data bus, the 32-bit wide 68040 bus, and the 32-bit wide I/O bus – this machine was a marvel of engineering. An optional external 256 KB L2 cache and 4 MB of ROM further optimized system performance, ensuring that it was ahead of its time.
Interestingly, this model had a peculiar distribution. It was primarily sold to the educational market in North America, while the consumer version, known as the Performa 5260CD, was available worldwide. This quirk in distribution adds a layer of uniqueness to the Power Macintosh 5260's story.
Today, the Power Macintosh 5260 turns 27, a reminder of how rapidly technology evolves. While it may no longer be available for purchase, its memory lives on as an enduring symbol of a bygone era in personal computing.
In a world where technological advancements occur at breakneck speed, it's important to pause and look back at the machines that paved the way. The Power Macintosh 5260 was one such trailblazer, a computer that, in its time, represented the very pinnacle of innovation. Its legacy continues to inspire the tech world even today, reminding us of the incredible journey that brought us to where we are now.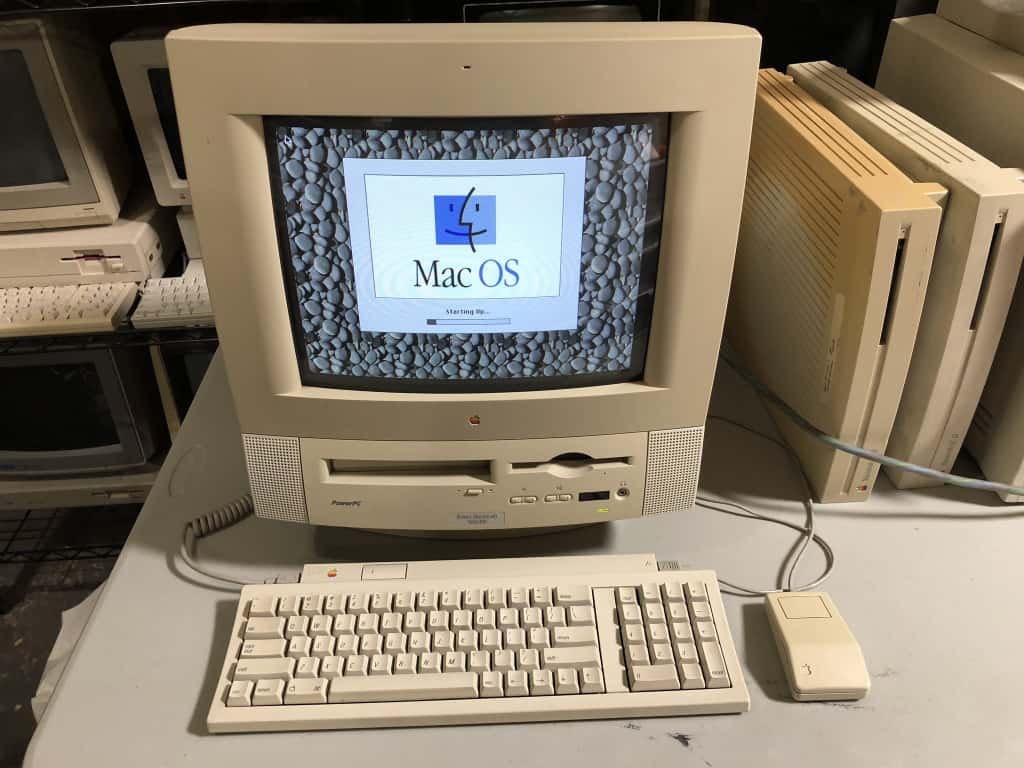 Power Macintosh 5260 Details
Introduced
March 10, 1996 (100 MHz)
September 19, 1996 (120 MHz)
Discontinued
December 1, 1996 (100 MHz)
March 1, 1997 (120 MHz)
Model Identifier
41
Model Number
M3457
Order Number
M4982LL/A (100 MHz)
M5233LL/A (120 MHz)
Original Price
$1,400
$1,700
Colors
Platinum
Weight
45 Ibs.
20.411 KG
Dimensions
17.5" H x 15.1" W x 16" D
44.45 cm H x 38.35 cm W x 40.64 cm D
Power Mac 5260 Tech Specs
Processor
Processor
PowerPC 603e
Processor Speed
100 MHz
120 MHz
Architecture
32-bit
Number of Cores
1
System Bus
40 MHz
Cache
32 KB L1
256 KB L2
Coprocessor
Built-in FPU
Storage & Media
Storage
800 MB
1.2 GB
Media
1 – 1.44 MB Floppy
1 – 4x CD-ROM (100 MHz) or 8x CD-ROM (120 MHz)
Memory
Built-in Memory
8 MB
16 MB
Maximum Memory
64 MB
Memory Slots
2 – 72 pin SIMM
Minimum Speed
80 ns
ROM
Unknown
Interleaving Support
No
Display
| | |
| --- | --- |
| Built-in Display | 14″ Shadow Mask RGB CRT Display |
| Resolution | 640×480 at 16-bit |
Graphics
| | |
| --- | --- |
| Graphics Card | None |
| Graphics Memory | 1 MB |
| Display Connection | 1 – DB-15 (Optional) |
Expansion
Expansion Slots
1 – LC PDS (Cache Bus)
1 – Comm. Slot
1 – Video I/O
1 – TV Tuner
Hard Drive Interface
IDE
Connections
Ethernet
None
Modem
None
ADB
1
Serial
2
SCSI
1 – DB-25
Floppy Port
None
Audio In
1 – 3.5-mm analog input jack
1 – Built-in microphone
Audio Out
2 – 3.5-mm analog output jack
2 – Built-in speaker
Display
1 – DB-15 (Optional)
Software
Power
| | |
| --- | --- |
| Backup Battery | 4.5 V Alkaline |
| Maximum Continuous Power | 125 W |
| Line Voltage | 100-240 V |
Further Reading and References
Would you like to know more about Apple products? Stay up-to-date with the latest Apple News. Check our blog for the latest releases, rumors, and updates in the world of Apple.
Disclaimer: The data presented in this article is under continuous development and has been manually collected from various sources based on their availability. The author of this article may revise this dataset as additional research is conducted and reviewed. Please note that the information is provided "as is" and "as available" without express or implied warranties. The author cannot be held responsible for any omissions, inaccuracies, or errors in the published information. Any warranties relating to this information are hereby disclaimed.
Last updated: September 3, 2023