In the fast-paced world of technology, where innovation reigns supreme and products become obsolete faster than you can say "cutting edge," it's rare to find a device that stands the test of time. Yet, there exists a laptop that holds a special place in the hearts of tech enthusiasts, even after 29 years since its introduction – the Macintosh PowerBook 540c. Designed and manufactured by Apple from 1994 to 1995, this groundbreaking laptop left an indelible mark on the computing industry.
Back in 1994, the PowerBook 540c burst onto the scene, sporting technology that was way ahead of its time. Powered by a 33 MHz Motorola 68LC040 processor, it featured a remarkable 9.5-inch color LCD display, a 1.44 MB floppy drive, and either 4 MB or 12 MB of RAM. With a 320 MB or 500 MB hard drive, the PowerBook 540c could handle complex tasks and run demanding applications, making it a favorite among creative and business professionals.
Despite its impressive specs and widespread acclaim, the PowerBook 540c had a relatively short lifespan and was discontinued in August 1995, just over a year after its debut. Apple shifted its focus towards more portable and lightweight computers, introducing the PowerBook 500 series in September 1995. However, the PowerBook 540c's legacy endured, serving as a testament to Apple's commitment to innovation and design.
Today, the Macintosh PowerBook 540c has become a cherished collector's item, cherished by vintage computer enthusiasts and tech nostalgia fans alike. Its sleek design and advanced technology make it a timeless classic, and its influence on the computing industry is still felt today. The PowerBook 540c symbolizes Apple's relentless pursuit of excellence and innovation, a passion that has driven the company for over four decades.
One of the most significant features of the PowerBook 540c was its 8-bit active matrix color full-screen display. Notably, it could be set to a 640 x 400 16-bit mode using the Options setting in the Monitors control panel, offering users a versatile and vibrant visual experience.
When compared to its counterpart, the PowerBook 520c, the 540c boasted a faster processor and a higher quality 8-bit and active-matrix display, making it a preferred choice for tech enthusiasts seeking top-notch performance.
The PowerBook 500 series, introduced alongside the 540c, also brought about revolutionary innovations. This series marked the debut of the "trackpad," a remarkable input device that replaced the traditional plastic ball. The cursor followed the movement of the user's finger on a "pad," and this brilliant innovation became the norm in the majority of modern notebooks.
Additionally, the PowerBook 500 series featured dual swappable "bays," enabling users to hold either one battery and a PCMCIA adapter or dual batteries to extend runtime. This ingenious design received rave reviews from users who appreciated the extended battery life, providing up to an impressive four hours of usage from a charged pair of batteries.
The 500 series was indeed a milestone in Apple's PowerBook history. It introduced numerous firsts, including the incorporation of stereo speakers, built-in Ethernet capabilities, an "intelligent" NiMH battery, an expansion bay, and an automatic sleep mode triggered when the lid was shut.
The PowerBook 540c's impact and innovation didn't stop there. This device was designed with an upgrade path in mind, allowing users to upgrade to a PowerPC processor and stay up to date with the latest technology.
One of the standout features of the PowerBook 540c was the inclusion of a Global Village 19.2 kbps data/14.4 kbps fax modem as a standard offering. This feature facilitated seamless communication and connectedness for users, another example of Apple's forward-thinking approach.
As we look back at the Macintosh PowerBook 540c, we are reminded of the strides made in technology over the years. This remarkable laptop continues to be a source of inspiration for tech enthusiasts and a symbol of Apple's commitment to innovation and excellence. Whether you're a collector hunting for a piece of computing history or simply marveling at how far technology has come, the PowerBook 540c undoubtedly holds a special place in the hearts of many. Its impact on the computing industry will forever be etched in the annals of time, and its legacy as a timeless classic endures to this very day.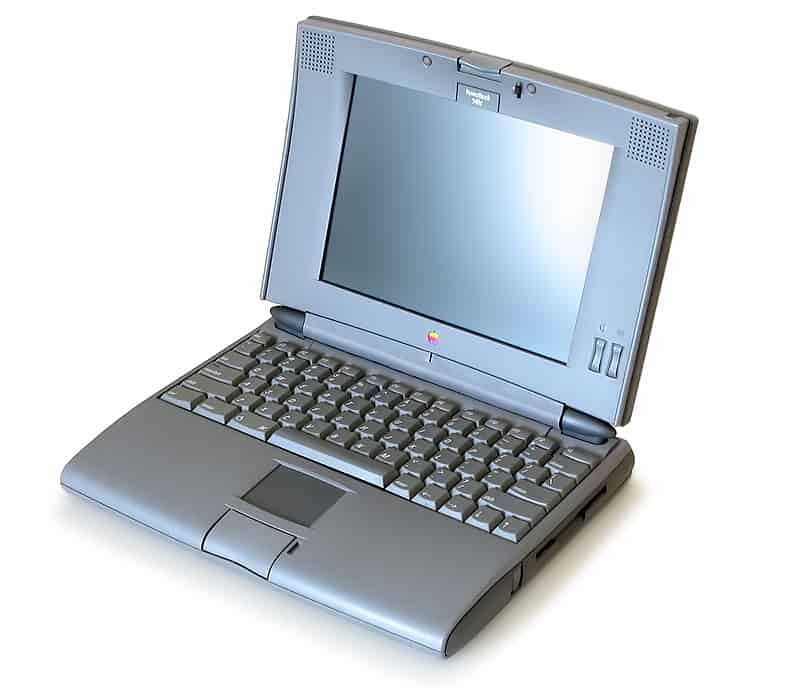 Macintosh PowerBook 540c Details
Introduced
May 16, 1994
Discontinued
August 26, 1995
Model Identifier
72
Model Number
M4880
Order Number
M2809LL/A
M3121LL/A
Original Price
$4,800
$5,000
$5,200
Colors
Dark Grey
Weight
7.1 Ibs.
3.220 KG
Dimensions
2.3" H x 11.5" W x 9.7" D
5.84 cm H x 29.21 cm W x 24.63 cm D
PowerBook 540c Tech Specs
Processor
| | |
| --- | --- |
| Processor | Motorola 68LC040 |
| Processor Speed | 33 MHz |
| Architecture | 32-bit |
| Number of Cores | 1 |
| System Bus | 33 MHz |
| Cache | 8 KB L1 |
| Coprocessor | None |
Storage & Media
Storage
320 MB
500 MB
Media
1 – 1.44 MB floppy
Memory
Built-in Memory
4 MB
12 MB
Maximum Memory
36 MB
Memory Slots
1 – PB 5xx
Minimum Speed
70 ns
ROM
Unknown
Interleaving Support
No
Display
| | |
| --- | --- |
| Built-in Display | 9.5″ color active-matrix 8-bit LCD |
| Resolutions | 640 x 480 |
Graphics
| | |
| --- | --- |
| Graphics Card | None |
| Graphics Memory | 512 KB |
| Display Connection | 1 – Mini-15 |
Expansion
Expansion Slots
Modem
Optional Type II/III PC Card Bay
Hard Drive Interface
SCSI
Bays
PowerBook Expansion Bay PDS (90-pin)
Connections
Wi-Fi
None
Ethernet
1 – AAUI-15
Modem
None
Bluetooth
None
ADB
1
Serial
1
SCSI
1 – HDI-30
Floppy Port
None
Audio In
1 – 3.5-mm analog input jack
1 – Built-in microphone
Audio Out
1 – 3.5-mm analog output jack
1 – Built-in speaker
Infrared
None
Display
1 – Mini-15
Keyboard and trackpad
| | |
| --- | --- |
| Keyboard | Built-in 64-key (U.S.) or 64-key (ISO) 3.0-mm travel keyboard |
| Trackpad | Built-in trackpad pointing device |
Software
Power
| | |
| --- | --- |
| System Battery | PowerBook 500 Intelligent Battery M1906 (NiMH) |
| Backup Battery | Unknown |
| Maximum Continuous Power | 40 W |
| Line Voltage | Unknown |
| Power Adapter | 40 W (M1893) |
Further Reading and References
Would you like to know more about Apple products? Stay up-to-date with the latest Apple News. Check our blog for the latest releases, rumors, and updates in the world of Apple.
Disclaimer: The data presented in this article is under continuous development and has been manually collected from various sources based on their availability. The author of this article may revise this dataset as additional research is conducted and reviewed. Please note that the information is provided "as is" and "as available" without express or implied warranties. The author cannot be held responsible for any omissions, inaccuracies, or errors in the published information. Any warranties relating to this information are hereby disclaimed.
Last updated: July 31, 2023