On January 24th, 1984, Apple introduced the world to the original Macintosh, the first computer in the Macintosh series. This all-in-one personal computer, priced at $2,495, featured an 8 MHz Motorola 68000 processor, a 9-inch monochrome display, 128 KB of RAM, a 400 KB floppy disk drive, and the Macintosh System Software.
The original Macintosh was a revolutionary device, as it was one of the first personal computers to feature a graphical user interface. The computer came with a keyboard and mouse, and the 9-inch CRT monitor was built-in, taking up less space on a desk. The computer also featured a single 400 KB, single-sided 3.5-inch floppy disk drive, with no space for other internal storage.
The heart of the Macintosh 128K was the Motorola 68000 microprocessor, running at 7.8336 MHz and connected to 128 KB of RAM shared by the processor and the display controller. The computer shipped with the first System and Finder application, known as "System 1.0" (formally known as System 0.97 and Finder 1.0). The original Macintosh saw three upgrades to both before it was discontinued.
However, by September 1984, Apple released the Macintosh 512K, which expanded the memory from 128 KB to 512 KB. This caused the original Macintosh to be re-branded as the Macintosh 128K and nicknamed the "Thin Mac", while the new 512K model was dubbed the "Fat Mac". Although functionally the same, the Macintosh and Macintosh 128K were technically two different computers, with the re-badged 128K containing a redesigned logic board to easily accommodate both 128 KB and 512 KB RAM configurations during manufacturing.
The Macintosh 128K was officially discontinued on October 1, 1985, and was replaced by the Macintosh 512K. Today, 39 years after its release, the Macintosh 128K remains a significant milestone in the history of personal computing and Apple's technological innovation.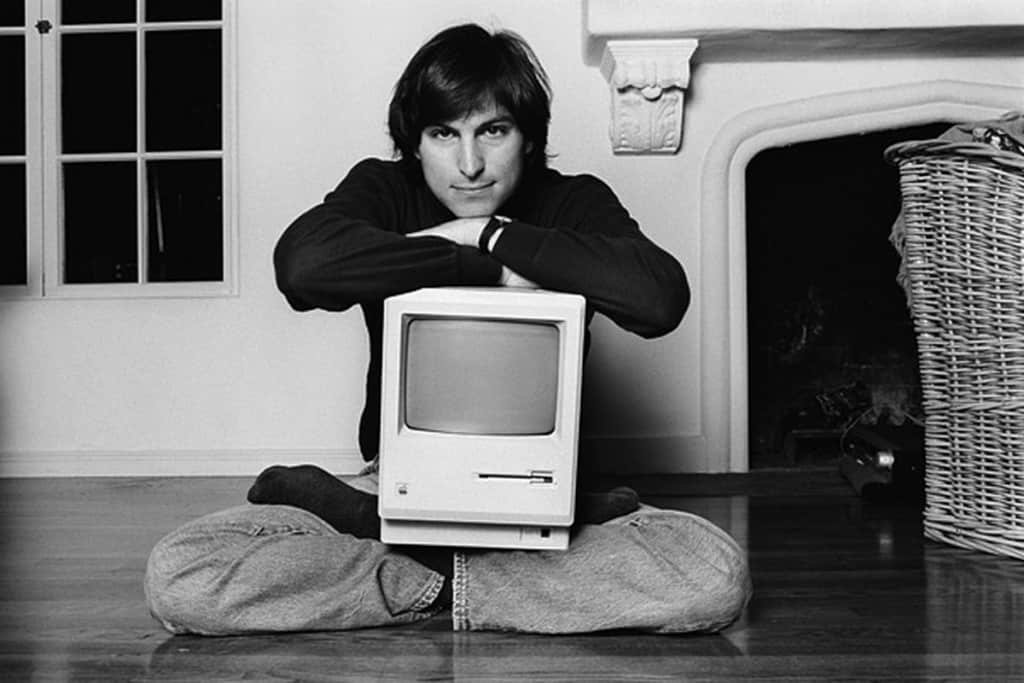 Macintosh 128K Details
Introduced
January 24, 1984
Discontinued
October 1, 1985
Model Identifier
1
Order Number
M0001
M0001P
Original Price
$2,495
Colors
Beige
Weight
16.5 Ibs.
7.484 KG
Dimensions
13.6" H x 9.6" W x 10.9" D
34.54 cm H x 24.38 cm W x 27.68 cm D
Macintosh 128K Tech Specs
Processor
| | |
| --- | --- |
| Processor | Motorola 68000 |
| Processor Speed | 8 MHz |
| Number of Cores | 1 |
| System Bus | 8 MHz |
Memory
| | |
| --- | --- |
| Storage | None |
| Built-in Memory | 128 KB |
| Maximum Memory | 1 MB (with Macintosh Plus 1 MB Logic Board Kit) |
| Memory Slots | None |
Display
| | |
| --- | --- |
| Built-in Display | 9" monochrome display |
| Resolution | 512 x 342 |
| Pixel Density | 72 ppi |
Connections
Ethernet
None
Modem
None
ADB
None
Serial
2 – RS-422
1 – DE-9
SCSI
None
Audio Out
1 – Built-in speaker 8-bit 22-kHz
Display
1 – RCA composite video output
Expansion
| | |
| --- | --- |
| Slots | None |
| Media | 400 KB floppy disk drive |
Accessories
Software
Power
Backup Battery
4.5 V Alkaline
Maximum Continuous Power
60 W
Line Voltage
110-120V AC (Model M0001)
220-240V AC (Model M00001P)
Original Macintosh on Video
Further Reading and References
Would you like to know more about Apple products? Stay up-to-date with the latest Apple News. Check our blog for the latest releases, rumors, and updates in the world of Apple.
Disclaimer: The data presented in this article is under continuous development and has been manually collected from various sources based on their availability. The author of this article may revise this dataset as additional research is conducted and reviewed. Please note that the information is provided "as is" and "as available" without express or implied warranties. The author cannot be held responsible for any omissions, inaccuracies, or errors in the published information. Any warranties relating to this information are hereby disclaimed.
Last updated: March 7, 2023